Journey to business excellence conference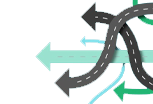 The journey to business excellence conference will offer practical advice on how to achieve better outputs, motivate staff, increase profits and create a culture of continuous improvement within your business.
A company from Northern Ireland will share how they have implemented business excellence and benefited from working with the Invest NI operational excellence team. The conference is free of charge.
Titanic Building: 19 February 08:30am
The conference will feature four world renowned experts in the field of continuous improvement and lean thinking:
Jenny Davis: Process Change Manager, SSE and Team GB Cycling Medallist
Jenny will provide an insider view of British Cycling's Marginal Gains Principle and how this was applied to transform British Cycling to be World Class in competitive sports.
Kevin Robinson: Assistant General Manager, Toyota Motor Manufacturing (UK)
Sharing insights covering over 20 years, Kevin will illustrate how the Toyota Production System really works at different levels.
Joseph Paris: Chairman of the XONITEK Group of Companies & Founder of the Operational Excellence Society
In Joseph's session, we will explore the importance and construct of an organisation that is nimble, understands its capacity and capabilities ‐ as well as its weaknesses and limitations ‐ and is proficient in accelerating the decision‐making process and reacting to changes in circumstances as being the strategic advantage.
Mark Donnelly: Director of Operations at Serco UK and Europe
Mark's presentation is titled: Culture is not the root cause. A qualified executive coach and sport psychologist, he develops high performing teams to successfully sustain Operational Excellence in the business world.