Growth of new business hits new record high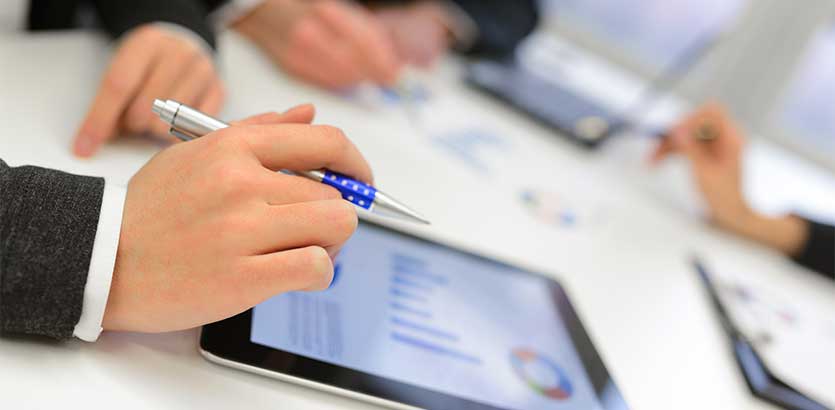 Companies working closely with Invest NI have reported strong rises in output, new orders and employment in our latest quarterly Purchasing Managers Index (PMI) report (June 2017).
We first introduced our PMI survey in January 2014, enabling us to monitor the performance and sentiment of those customers we work closest with. The information helps us to keep abreast of business conditions and activity within a core group of our customers and is consistent with the commitment in our 2017-21 Business Strategy to adopt a portfolio approach to performance monitoring. It also helps us to understand how economic conditions might be impacting the businesses we are working with.
In the three years since we started this survey this is one of the most positive sets of results yet. At a time when other surveys and economic data point to a slowdown in activity in the local economy, it is notable that there is a group of firms where growth appears stronger. It is particularly encouraging that firms of all sizes are confident about their future prospects.
- David Roberts, Economist, Invest NI
Output
The output index reached a level just shy of its peak back in September 2014, with sharp increases in activity across all sizes of company - small, medium and large. Our panellists linked this strong quarterly rise in activity to new orders, with small companies posting the fastest rise in total new business. The increasing level of output is in contrast to the wider Ulster Bank PMI where a softening in activity has been reported in recent months.
New export orders continued to rise sharply, with the Republic of Ireland and the USA reportedly the key sources of growth. The broader Northern Ireland PMI also saw a further increase in new export orders during this quarter, although at a slower rate than at the end of 2016. The fall in the value of sterling against the Euro and other major currencies is part of the reason for this increase as exporters receive a higher price for their goods and services.
Employment Growth
As a result of these higher new orders, companies have been encouraged to take on extra staff. The rate of job creation was at its fastest since we began collecting this data three years ago, with 40 per cent of panellists taking on extra staff. Whilst the latest data for the Northern Ireland economy as a whole indicated a marginal fall in employee jobs, these results show that there is a significant number of companies who continue to grow their workforce and create job opportunities.
Rate of employment growth by company size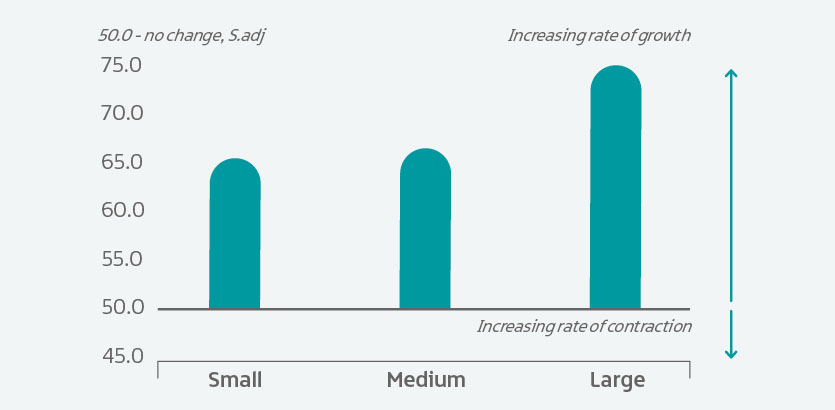 Future Sentiment
Looking ahead, despite the current uncertainty around the UK's exit from the European Union overall business sentiment improved slightly and was the highest since the start of 2016. Predictions of rises in new orders and generally improving market demand resulted in optimism among our supported businesses that output will increase over the next 12 months.
More than three-quarters of respondents forecast activity to rise over the coming 12 months, with just 4 per cent of firms pessimistic about the outlook.
The survey also highlighted some of the enduring challenges facing the local business base. Cost pressures remain substantial whilst the positive effects of a lower exchange rate are likely to wear off in the medium term. This reinforces how important it is for firms to continue to look at their competitive position and assess market opportunities in the coming months so that they are best equipped to continue to grow and be successful.
The latest report was based on around 210 responses. Of these, 62 per cent were manufacturers and 32 per cent service providers. SMEs made up 83 per cent of the companies surveyed.