The products putting Northern Ireland on the global map for foreign buyers and visitors alike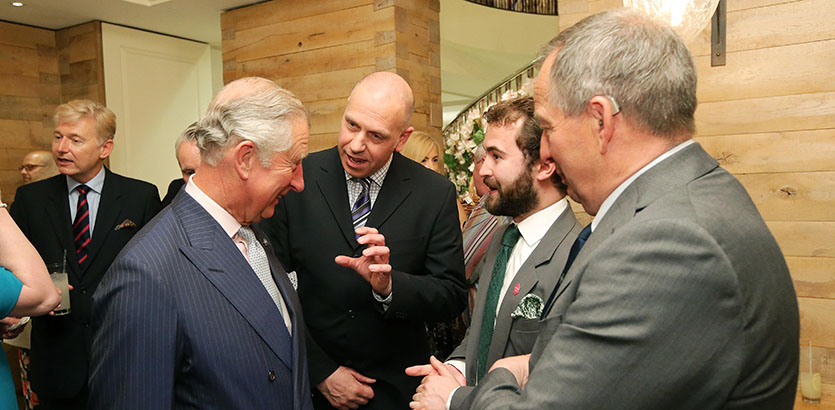 Northern Ireland's reputation as a country that takes taste, quality and food provenance seriously has continued to build momentum in 2017 following a successful Year of Food and Drink.
Fortnum and Mason promotion at its London store, the Tesco Taste Festival and BBC Good Food show were among the valuable platforms which enabled local producers to showcase their products to influential buyers, customers and suppliers.
This yearlong campaign also succeeded in positioning our award winning food and drink at the heart of the tourism experience. Tourists across the globe are visiting Northern Ireland eager to sample our world-class produce and savour our renowned heritage.
Invest NI's focus remains on helping local businesses to maximise the commercial opportunities in Great Britain and beyond. We are delighted that our food and drink businesses are becoming ever more visible and ambitious in taking their products to growing world markets. From Hong Kong and Singapore to Dubai and the United States, Northern Irish food businesses are seeking to secure their home markets whilst looking to new and growing overseas markets.
Invest NI has an expanding global network designed to support Northern Ireland businesses who are keen to explore new opportunities. That, coupled with the provision of in-market expertise and resources should help drive the local food and drink industry towards further growth in international premium markets.
Businesses such as Mash Direct, Tayto and Genesis Bakery have experienced considerable growth as a result of successful relationships with retail multiples such as Tesco who have been valuable supporters in profiling the pure natural, quality of Northern Ireland produce.
Northern Ireland produce is desired and much sought after in the UK and Europe, and the priority must be to find markets to sell our food and drink, where we can secure the best value and balance the range of products we have.
Both challenge and opportunity remain and I am confident that, through working together, our agri-food and drink processing industry remains well placed and firmly committed to meet the challenges and avail of the opportunities head-on.
- John Hood, Director of Food and Tourism, Invest NI
This piece was written by John Hood for Tesco Taste NI Food Love Stories.