Supporting NI's food & drink industry to weather the storm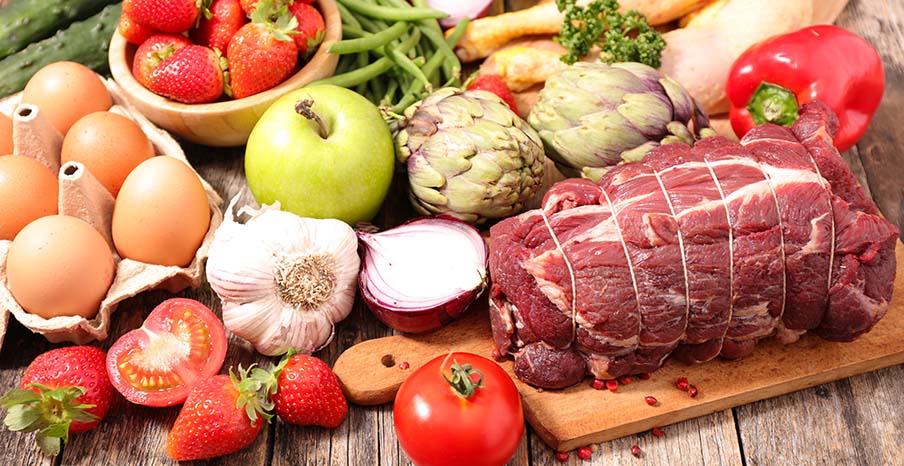 2021 was another challenging year for many of our local food & drink producers as they continue to manoeuvre their way through COVID-19 and EU Exit.
Throughout, the food & drink industry has delivered safe, nutritious and quality food to tables across the UK & RoI and I would like to commend all those who work in the industry from farmer to processor, from logistics to retailer all of whom ensure that we, as consumers, continue to have food and drink we like to enjoy.
Food remains a serious business in Northern Ireland and is our biggest manufacturer, one which contributes over £5 billion to the local economy annually and employs more than 100,000 people across the extensive supply chain.
Supporting ambitious companies
Today, Northern Ireland food and drink is on sale in over 70 global markets including the US and throughout Asia and the Middle East. Invest NI has long facilitated this growth through our extensive programme of regular business missions, stands at national and international trade shows across the world including SIAL in Paris, ANUGA in Cologne and Gulfood in Dubai, and regular contacts between our staff and buyers in most of the leading retailers.
We continue to support ambitious companies to build on this as they seek to grow business around the world through our global network of offices, in-market support and suite of research and development support.  Just some of the projects we supported include the £4m investment by Warrenpoint based food-to-go manufacturer, Deli Lites which will see the creation of 45 new jobs and the £4m investment by Stone Bakery in Crossmaglen which will see the creation of 20 new jobs in the local area. We also helped companies like Castlewellan based Whitewater Brewery to install filling and packaging technology, which is supporting it to expand its product offering and production capacity for its new line of ready-to-drink hard seltzers. 
Awards success
The outstanding successes of Northern Ireland's food and drink companies in recent awards such as Blas Na hÉireann demonstrate that we are still open for business and shows the resilience of the industry and the strong determination of companies of all sizes and in every category to surmount the hurdles of COVID19 and EU Exit. Our companies have been flexible and responsive, quick to grasp opportunities in particular the changing trends among consumers during the pandemic.
Growth in cross-border trade
We've been immensely encouraged by recent reports showing a significant growth in cross-border trade in food and drink especially over the past year. This development, has been influenced by our comprehensive programme of 'virtual' meet the buyer events over the past 18 months which have facilitated NI food & drink suppliers to pitch to almost 200 GB and ROI food and drink buyers, winning significant new business in the process.
Looking ahead
Looking ahead we know there are many more challenges to come. 
The focus on climate change presents huge challenges to our industry.  Sustainability is gaining traction as a key consumer trend in food and drink, particularly with the recent focus on COP26 and the growing commitment among large and small companies to willingly embrace the 'green' agenda. We've assisted many producers here to invest in sustainability, especially in areas such as packaging, waste elimination and cost reduction. At the end of 2021, we delivered a seminar: Consumer Attitudes to Sustainability: Food for the Greater Good, which was attended by over 150 delegates and covering areas highlighting how sustainability matters in both retail and foodservice channels. This proved very successful with excellent feedback from the delegates, and we plan to run further seminars in 2022. 
Looking forward to 2022, we will continue to work with existing, and new customers, helping them to grow and expand by supporting them to innovate, to identify export opportunities, to increase their knowledge of consumer behaviour and to invest in the skills of their people.