Foster Announces £1.3million Investment by Coote Engineering in Tyrone
15 November, 2013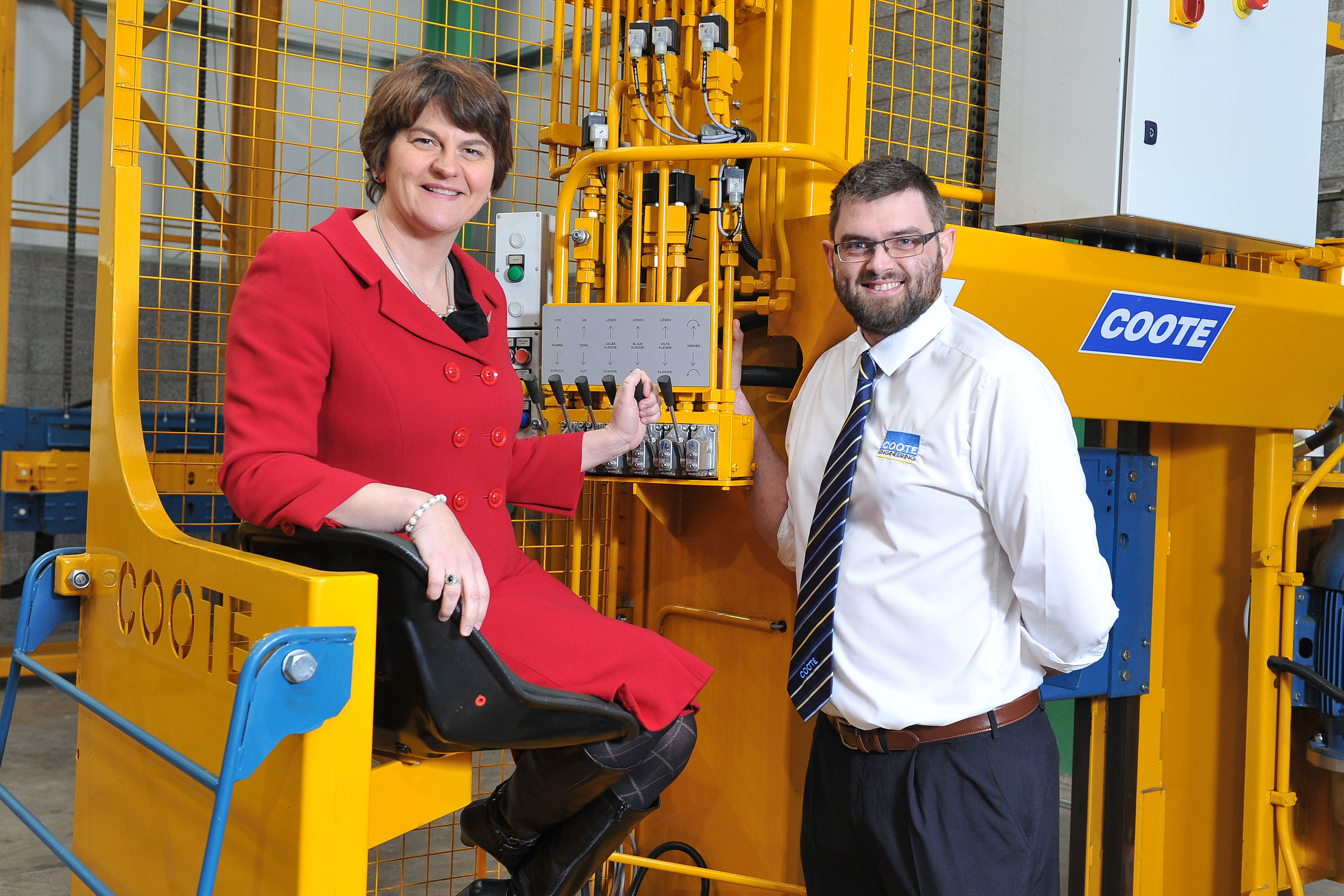 Enterprise, Trade and Investment Minister Arlene Foster has announced a £1.3million investment by Ballygawley-based Coote Engineering, which will create 17 new skilled jobs.
Coote Engineering specialises in the design and manufacture of machinery and moulds for the pre-cast concrete industry. Invest Northern Ireland has offered the Tyrone firm £170,000 of support towards its investment in new buildings, equipment and people.
As part of the growth plans, the family-run business will extend its factory by 13,800 sq ft to include two high-level bays and implement measures to boost its profitability and performance.
Arlene Foster said: "The management team at Coote Engineering has dedicated time and energy into developing a strategy to secure the future of the business. This capital investment will help to put in place the infrastructure needed to facilitate the company's growth plans.
"Coote is a well established firm which has taken advantage of Invest Northern Ireland's support to identify new opportunities and to broaden its customer base. The company now exports its range of standard and customised machinery across Europe, the Middle East and the United States.
"The 17 new positions, to be created over the next three years, will generate over £390,000 annually in salaries, making a positive and valuable contribution to County Tyrone and the wider economy."
Philip Coote, Managing Director of Coote Engineering, said: "This investment is an exciting and important development for Coote that will help to strengthen our competitive position. Our enhanced infrastructure and workforce will also give us the scope to extend our export ambitions into North and South America, India and Australia.
"Invest NI's advice and assistance over the years has been invaluable and its support with this expansion will help us deliver our strategic growth plans and secure the long term future of the business."