Joint Mission Gives Tech Companies Platform for Business in California
27 November, 2014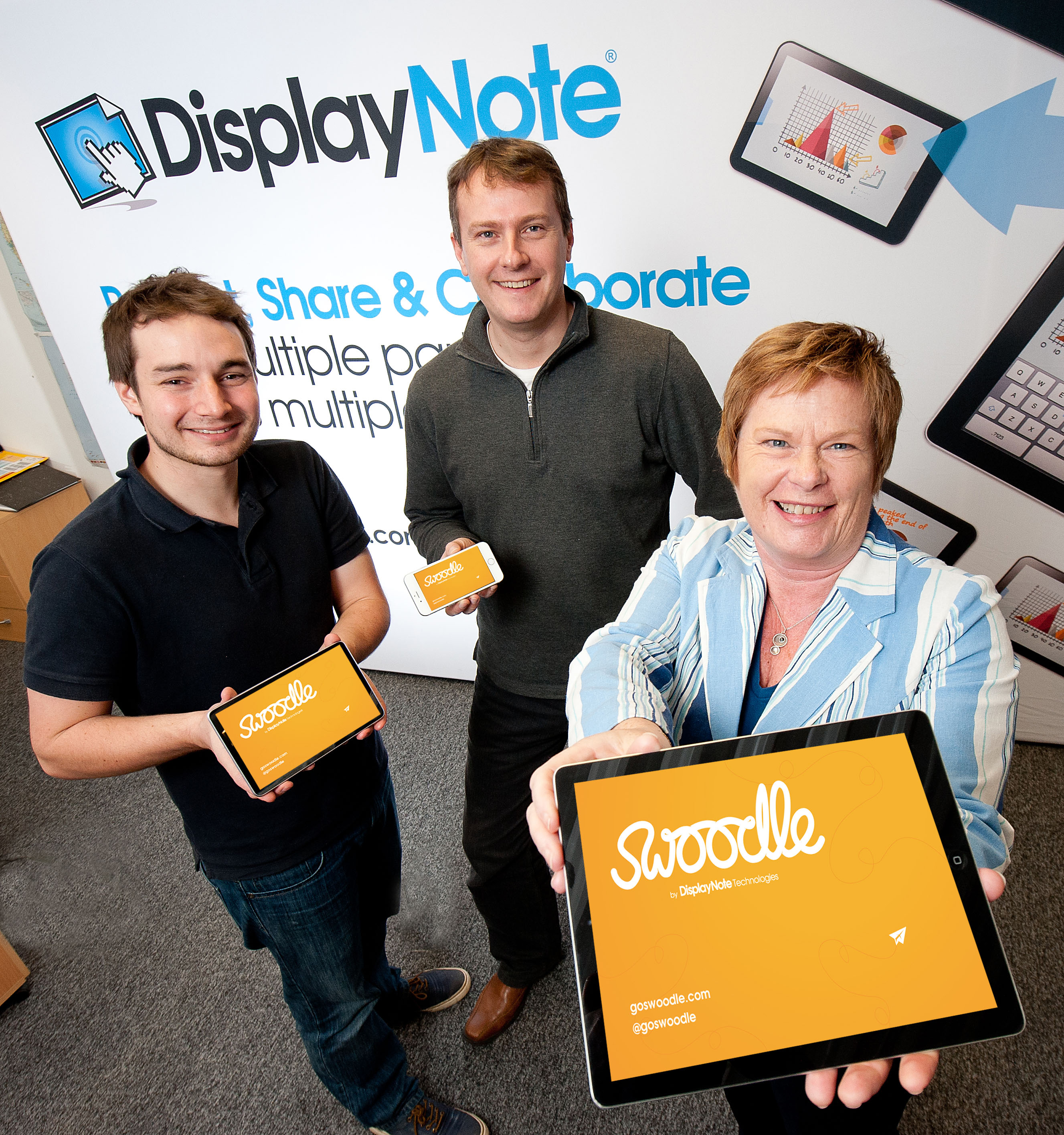 Fifteen innovative technology companies are being given opportunities to pitch for business and for potential investors in San Francisco and San Diego on an NI Tech mission next month, organised jointly by Invest Northern Ireland, the Northern Ireland Science Park - CONNECT and Belfast City Council.
The mission, which will also include senior representatives from Queen's University's Electronics, Communications and Information Technology (ECIT) institute at Titanic Quarter, will be in the Californian technology centres from 1-5 December.
Dr Vicky Kell, Invest NI Trade Director, commenting on the latest NI Tech mission to the US, said: "The visit is an integral part of our ongoing programme of US missions to key business centres, especially for smaller technology-led companies, organised in collaboration with partners such as Belfast City Council and the Northern Ireland Science Park - CONNECT.
"The collaboration has enabled us to draw together an influential group of business and financial leaders in California. This will assist our companies, most of which are new to the US marketplace, to display their expertise, develop potential business contacts and also to meet venture capitalists and other sources of finance for growth.
"In addition, the busy programme, which has been co-ordinated by our staff in San Francisco, includes briefing sessions on how to do business in the very dynamic and strategically important US technology marketplace. Each participating company will also have a dedicated programme of one-to-one meetings with business representatives in both San Francisco and San Diego."
The visit will include a Diaspora event hosted by the Northern Ireland Bureau, at which the Lord Mayor of Belfast, Councillor Nichola Mallon, will be the keynote speaker. The reception will also be an opportunity for mission participants to explore opportunities with local business people resident in California.
The Mayor, commenting on the mission, said: "Encouraging business links between our companies and those in key US technology centres is an integral part of the Council's strategic focus on economic development.
"This mission builds on the council's successful business initiative last year to hi tech hubs in San Francisco and the Greater Bay Area to promote business partnerships and also to support the drive by Invest NI to attract further inward investment."
The week-long programme includes a series of events to enable participating companies to meet potential customers on a one-to-one basis and also to pitch for backing from leading venture capitalists in California.
The visit, which follows other missions this year to the US West Coast, is being assisted by the San Francisco Mayor's Office. In San Diego, the group will be attending the annual 'Most Innovative New Product Awards', a VIP event that regularly attracts over 700 technology leaders and will offer significant networking opportunities for Northern Ireland companies.
The group includes five companies from the recent NISP-CONNECT Invent competition for technology start up enterprises – Green Sword, Tempo; InLifeSize, Belfast; Plot Box, Portglenone; See Sense, Newtownards; and Vaccine Tabs, Belfast.
Companies taking part in the Northern Ireland Tech Mission to California from 01 - 05 December 2014:
Anaeko, Belfast – business performance improvement technology
Analytics Engines, Belfast – analytics systems for pharmacies, financial organisations and oil
DisplayNote, Belfast – software for content sharing and collaboration
Get Invited, Belfast – technology for managing social events
Green Sword, Tempo – eco-friendly products for degrading oil
InLifeSize, Belfast – graphics for movies and gaming
Performa Sports, Belfast – sports performance analysis tools
Plot Box, Portglenone – software for management of cemeteries
QuizFortune, Belfast – games technology
SeeSense, Newtownards – new technology lighting for cycles
Speechstorm, Belfast – call centre technology
The Skunk Works Company, Belfast – environmentally friendly surfboards
TitanIC, Belfast – digital technology for analytics
VaccineTab, Belfast – needleless vaccine delivery system
VenueBooker, Belfast – digital technology for organising and managing functions and other activities