Multi-million Dollar Contract for Denroy Plastics
16 July, 2014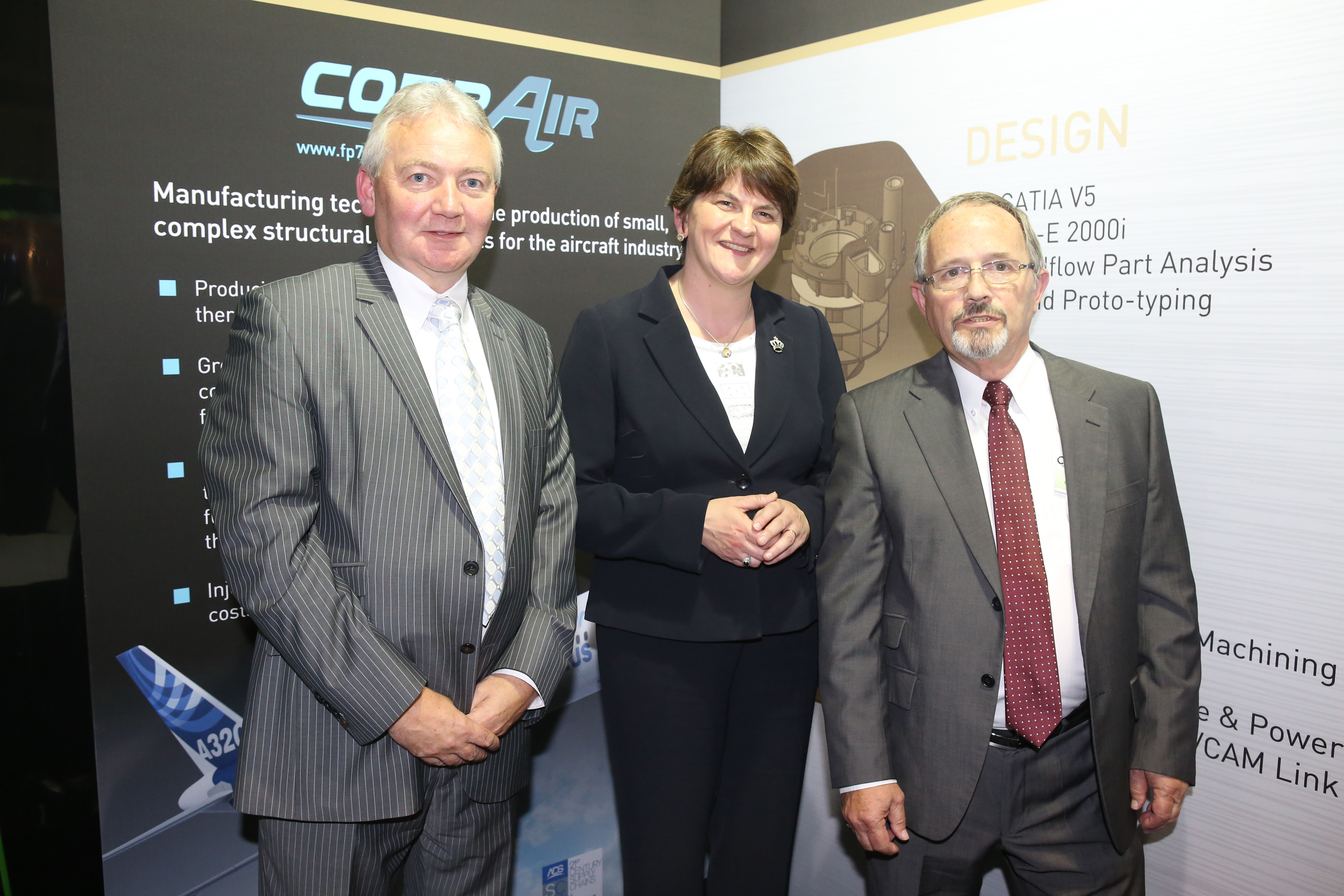 Enterprise, Trade and Investment Minister Arlene Foster today announced that Denroy Plastics has secured a multi-million dollar five-year contract with Texas-based Triumph Aerostructures-Vought Aircraft Division.
The deal, announced at Farnborough Airshow, will see the Bangor-based plastic moulding manufacturer supply components to Triumph Aerostructures-Vought Aircraft Division for use on the Bombardier* Global 7000* and Global 8000* business jets.
Arlene Foster said: "Denroy Plastics is operating at the forefront of ground-breaking technology opportunities for the aerospace industry and this contract is a tremendous result for this enterprising and progressive firm.
"The company has built up unrivalled knowledge in plastic moulding in its 40 year history and is regarded as a world leader in its field.
"Denroy is continuing to work with Invest Northern Ireland to further develop its potential in the growing aerospace sector. Its sustained commitment to market-led innovation will benefit Denroy as it seeks to compete for new and innovative business opportunities on a global stage."
John Rainey, Denroy's Managing Director, said: "We are delighted to have secured this significant five year contract with Triumph Aerostructures-Vought Aircraft Division, and look forward to working closely with them. This contract and others in the pipeline further cement the level of momentum and innovation which are becoming the norm at Denroy. We would like to thank the Enterprise Minister Arlene Foster for her continued support, and will be making further significant announcements in the coming months."
Denroy Plastics Ltd, which employs 160 people at its Bangor plants, is part of the Denroy Group which also includes the world renowned Denman International hair-care range. One of Northern Ireland's most innovative and successful businesses, Denroy has a history which dates back 40 years, and a future which has been enhanced by its recent achievement of SC21 Bronze status, and growing expertise on the European Research and Development landscape. Denroy has been moulding plastics since 1972 and during that time they have designed, developed and manufactured products for the most diverse uses and applications.