Legal technology & innovation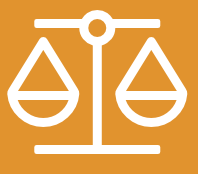 Already globally recognised as a magnet for mobile fintech investment, home to one of the fastest-growing technology clusters in the UK and a host of pioneering international law firms, Northern Ireland is emerging as a hub for legal technology and innovation.
The region is the location of choice of renowned sector disruptor Axiom, and hub of expertise for iManage ground-breaking solutions. It's also home to the Ulster University Legal Innovation Centre, the first of its kind in the UK and a cluster of homegrown, internationally-focussed vendors delivering solutions for top-tier global legal practices.
---
Northern Ireland offers
Exceptional talent
The talent pipeline is strong with almost 3000 new STEM graduates, 700 top-notch law graduates from our two word-class universities and programmes in place to build the next generation of tech-savvy lawyers.
Northern Ireland government, industry and academia have a strong track record of collaboration in the region, to ensure the region's skills base meets the needs of employers and a range of bespoke government-backed initiatives under the region's Assured Skills guarantee further boosts the talent pool. Find out more information about the Assured Skills programme.
Cost competitiveness
Operating costs are typically 20-30% lower than in the rest of the UK and Europe. The region offers a 30% reduction in IT salary costs compared to London and 20% less than Dublin and attrition rates are low.
Effective R&D costs in Northern Ireland are highly competitive. The combination of attractive incentives mean that for every £1 invested in R&D could cost a business as little as 49 pence.
Entrepreneurial ecosystem and enterprising culture
Northern Ireland has the highest concentration of SMEs in the UK and has an entrepreneurial ecosystem conducive to the growth and development of high growth start-ups. A coherent set of solutions is in place to maximise the growth and economic development of early stage high potential start-ups.
More small firms in Northern Ireland hit the "magic milestone" of £1 million in revenues within their first three years in business than anywhere else in the UK.
The Northern Ireland tech sector boasts a high concentration of product development activity in which teams of talented engineers, highly accustomed to working with distributed teams in London, New York or Silicon Valley, 'own' product management design, development QA and DevOps from end to end.
Northern Ireland's thriving networking, meet-up, coding and hackerspace scene means that new companies can quickly become a part of the region's tech community.
Research Excellence & Collaboration
The region's excellent research base is a catalyst for the development of the region's tech sector. Our universities boasts ground-breaking research capabilities in analytics, artificial intelligence and cyber security and activity in disruptive technologies including blockchain is growing. Both universities also have an excellent track record in spin-outs.
Collaboration is actively promoted in the region.
In March 2017 Eversheds Sutherland Consulting launched new legal matter management solution ES Unity in collaboration with Belfast-based Repstor. 
Allen & Overy recently selected the iManage Work solution for the firm's document and email management and will promote engagement between the two organisations' Belfast centres. 
The Ulster University Legal Innovation Centre, the first of its kind in the UK, was established with the support of Allen & Overy and BakerMcKenzie and a range of legal technology software academic partners.
---
Who's here
Allen & Overy

Established in 2011, Allen & Overy's (A&O) Northern Ireland office currently employs over 475, making it the firm's biggest office after London. The Belfast operation includes the Legal Services Centre as well as the A&O Belfast Support Services Centre which delivers a range of business support services to the firm's global network.

Axiom Law

Belfast is home to Legal services leader, Axiom's, first delivery hub in Europe. It employs over 200 legal professionals, project managers and technologists, who provides tech-enabled legal, contracts and compliance solutions to some of the world's leading investment banks, telecom companies and publishing houses across 15 regions.
 

Baker McKenzie

Established in October 2014 and now employing 300 people, the Baker McKenzie Belfast Global Service Centre provides high quality legal services including large-scale document review and M&A due diligence to the firm's clients around the world. Business services functions delivered from Belfast include finance, communications, talent management and IT.

Blackduck Software

In October 2016, Massachusetts-based Black Duck Software opened a new open source security research group in Belfast. The Belfast team is focused on cutting-edge open source security research as well as Black Duck's full range of open source security and management products, and professional services.
 

Briefed

Briefed helps barristers increase profitability and regulatory compliance with customised online practice management and data protection compliance tools. Founded by a practicing barrister in 2012, Briefed products are used throughout multiple jurisdictions to alleviate the administrative and compliance burdens of operating a barrister practice, freeing barristers up to do what they love, practice law.
 

iManage

Chicago-headquartered iManageprovides work product management products for legal, accounting and financial services businesses combining the power of artificial intelligence with market-leading content and email management. In 2016, iManage announced the opening of an R&D centre in Belfast. The centre already employs a team of 25 responsible for the end to end development of iManage's latest ground-breaking solutions, Threat Manager and Security Policy manager and is a centre of expertise of the iManage work product, recently selected by Allen & Overy for the firm's document and email management.

 

Olenick

Olenick is the only software quality specialist with a dedicated legal practice. Olenick merges excellence in testing and quality assurance with deep experience in the legal industry in order to provide solutions catered to industry-specific issues.
 

Repstor

Repstor develops software products to exploit the Microsoft Productivity suite (particularly Microsoft 365/Sharepoint) and other content management systems to meet the needs of the information worker for Case/Matter and Document/Email management.

 

SaltDNA

SaltDNA is the first company to provide a solution for encrypted communications between mobile devices with full, centralised control for the enterprise. The SaltMobile and SaltDesktop applications are easy to deploy and use multi-layered encryption techniques to meet the highest of security standards.

 
Did you know?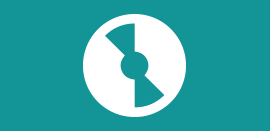 Derivatives expertise for Allen & Overy aosphere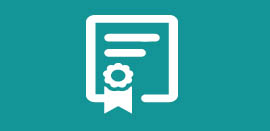 Northern Ireland has the highest percentage of qualified IT professionals in the UK, with over 70% holding a higher education qualification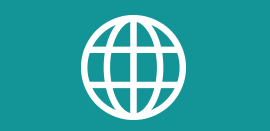 Knowledge hub for Baker McKenzie GMAP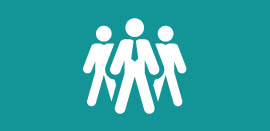 Home to Allen & Overy's 100 person global IT hub servicing some 2,800 lawyers across 42 offices around the world.
Ulster University Legal Innovation Centre, the first of its kind in the UK.