Celebrating entrepreneurial success - Azhar Murtuza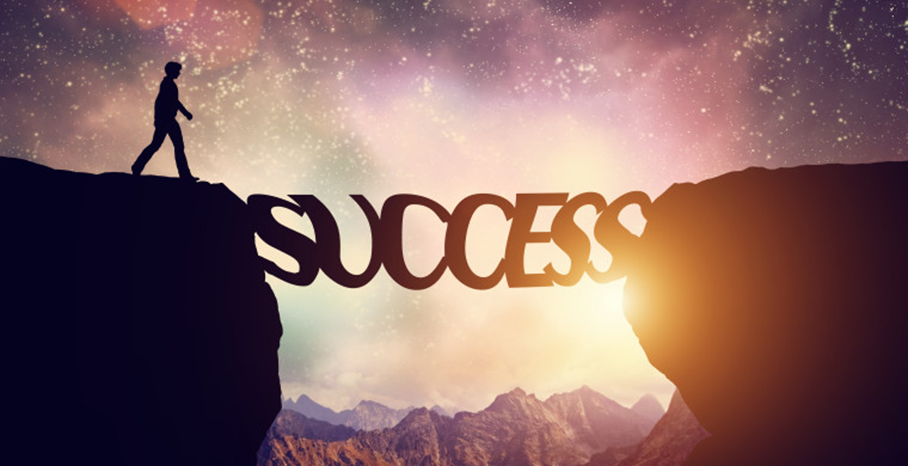 Invest Northern Ireland is delighted to congratulate Belfast-based biotechnologist, entrepreneur, founder, and owner of Born Maverick Food Innovation, Azhar Murtuza on topping the poll in TechRound's Top 50 BAME (Black, Asian and Minority Ethnic) Entrepreneurs Under 50 of 2022.
These awards recognise and celebrate the BAME entrepreneurs who are diversifying the UK's start-up landscape.
Born Maverick, a highly successful food innovation company, brings together Azhar's ideas to combine food, health and ethics leading to the creation of healthy food products in a caring and sustainable manner, for the earth and its people.
Having one of our own recognised as one of the UK's top entrepreneurs is a big coup for Northern Ireland, and we are proud to say that Invest NI has worked closely with Azhar as he developed his business over the past 5 years.
First impressions
We first met Azhar at our Food & Drink Consumer Insights Market Intelligence Clinic, and impressed with his ideas, we introduced him to Campden BRI, a top UK food research & development facility. By working with state-of-the-art R&D facilities, Azhar was able to accelerate his project and secure partnerships with other top UK technical organisations.
Help to grow and develop
Invest NI has gone on to provide support to Born Maverick through our Innovation Vouchers Programme. The company has successfully used Innovation Vouchers to engage some of the best knowledge providers to help develop and test his products, providing a significant boost to the product development process.
These vouchers have helped validate several of Azhar's ideas including his idea of creating a drink that is a combination of a smoothie and an energy drink which would target consumers leading healthy lifestyles. Another of the company's forward-thinking projects which benefitted from the Innovation Voucher Programme was the development of dairy-free and gluten-free vegan ice lollies.
Azhar is currently working with College of Agriculture, Food and Rural Enterprise (CAFRE) to develop and test plant-based egg alternatives by analysing comparative base ingredients which can serve as an egg replacement. This work is also being funded through the Innovation Voucher Programme.
Collaborating for success
Key to Born Maverick's success is its strong relationship with Innovate UK EDGE; this is an arm of the UK Government's lead innovation agency Innovate UK. We are fortunate to have an Innovate UK EDGE team based in Invest NI which is dedicated to supporting innovation-driven companies from Northern Ireland to grow at pace and achieve their industry and society transforming ambitions.
The Innovate UK EDGE team in Invest NI has helped Born Maverick secure funding from Innovate UK as well as introducing them to European manufacturers – for example – our advisors helped the company to collaborate with a Swiss partner to produce a non-dairy milk and an Italian partner to develop an adaptogen ice lolly in 2020.
In November 2020, Azhar won £69,000 from Innovate UK's Sustainable Innovation Fund to support the research and development of their idea to create a prawn and scallop from seaweed. This 'food-ovation' was the project that catapulted Born Maverick into TechRound's line of vision.
Great to see people and planet at this company's core. Even though food innovation is a saturated space, Born Maverick's accolades so far show that they're pioneering.
Alix
The following year, in 2021, Born Maverick was accepted for Innovate UK's flagship Global Incubation Programme to Asia/Singapore, providing international networking and collaboration opportunities. More recently, Innovate UK named Born Maverick as one of the UK's 12 most impactful high growth start-ups, awarding it a coveted place on IUK's Strategic Impact Investment Programme.
Azhar says: "I believe that key to Born Maverick's recognition across different countries is our expertise in assessing sustainable food chain and then coming up with unique solutions ranging from meat/dairy substitutes to alternative proteins.
We reflect modern lifestyle choices in our products, and I intend to continue to evolve and innovate to play a leading role in helping to shape the food industry of the future."
They've developed some really cool food products using teff, a gluten-free grain. They have also worked on some unique vegan products, including vegan shrimps and scallops, providing great options for people with food restrictions.
Sithara
Entrepreneurship and innovation are the cornerstones of any successful business, and TechRound's judges certainly felt that Azhar has these qualities in spades.
Invest NI's next Innovation Voucher application call will open for three weeks from Monday 23 January 2023.
To find out how a £5k Innovation Voucher could help your business or to speak to an Innovate UK Edge Advisor, contact our Business Support Team on 0800 181 4422.
Congratulations to Azhar and the Born Maverick team on winning this fantastic award. We are delighted to continue working with the company and hope more innovative healthy and nutritious food products come to market in 2023.