CHIC Competence Centre Success at Northern Ireland Healthcare Awards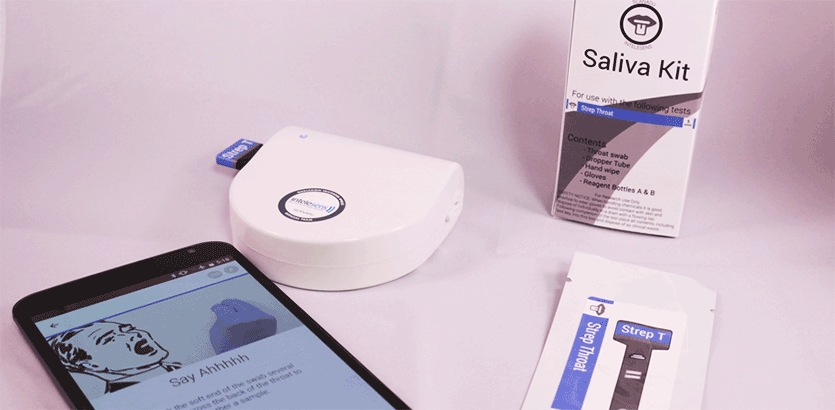 Northern Ireland's Competence centres offer companies an opportunity to develop new products, processes and services and bring them more quickly to global markets, as well as giving local businesses access to leading edge solutions and skills.
The Connected Health Innovation Centre (CHIC) hosted by Ulster University is delivering research in areas such as remote monitoring, healthcare analytics, point of care diagnostics and integrated community care.
Northern Ireland Healthcare Awards
Leaders in the healthcare industry recently gathered to celebrate the 18th annual Northern Ireland Healthcare Awards. The high quality, business-led collaborative research being conducted by CHIC was recognised by the expert judging panel through the award for the 'Most Innovative Use of an E-health Solution to Improve Patient Care and Safety'.
#NIHA2017 #Innovative use of #Ehealth for Patient Care & Safety Award goes to Prof. Jim McLaughlin & @NI_CHIC team - @InterSystemsUK #NINews

— MEDCOM (NI) (@MEDCOMni) February 23, 2017
A mobile device capable of diagnosing and interpreting 15 common medical conditions including, anaemia, hypertension, stroke, sleep apnoea, pneumonia and HIV was developed by CHIC researchers led by Prof. Jim McLaughlin in partnership with Intelesens Ltd, CIGA Healthcare and Randox with support from Invest NI's Competence Centre programme.
The device is essentially a combination of a mobile bio lab about the size of a coffee jar lid and a mobile phone. It includes a symptom checker which uses complex algorithms based on 53 symptoms to detect disease. Work is on-going with the five Northern Ireland Health and Social Care Trusts to highlight this innovative, creative approach to enhancing care and the potential benefits of the technology to the local health service.
" Professor McLaughlin said: CHIC bridges the gap between clinical, academic, and commercial interests to identify and address unmet needs in healthcare…this recognition by a panel of digital healthcare experts, is rightful acknowledgement that our research is making a real impact by improving the quality and safety of health and social care in ways that reduce delays in diagnostic decision-making, join up services and, above all, enhance the patient experience. "
Northern Ireland Competence Centres
Membership of a Competence Centre is open to any company, both Northern Ireland based and international, that wants to collaborate in applied research relevant to them at a reduced cost. Companies will benefit by sharing risk, gaining knowledge and skills, and accessing commercially relevant technological advances.
In Northern Ireland there are three other Competence centres operating in the following sectors: sustainable energy, advanced engineering and agri-food. These are areas that Northern Ireland has particular expertise.
The Centre for Advanced Sustainable Energy (CASE) focuses on developing highly innovative technologies for the sustainable energy sector. The Centre supports companies to compete in the global sustainable energy market by funding industry-led research in energy systems, turbines and energy from biomass.
The Northern Ireland Advanced Composites and Engineering Centre (NIACE) is a technology hub for the research and development of advanced engineering and advanced materials technologies. NIACE supports companies and researchers to work together to deliver market-focused projects that generate benefits for industry. Watch a video on the work of NIACE.
Agri-Food QUEST focuses on improving the international competitive position of the Northern Ireland Agri-food sector through innovation and co-operative research. This includes research into animal optimisation, shelf-life, sustainability and health. You can find out how to get involved by contacting the Competence Centres directly or by contacting Invest NI.