China leads the way with green shoots of economic recovery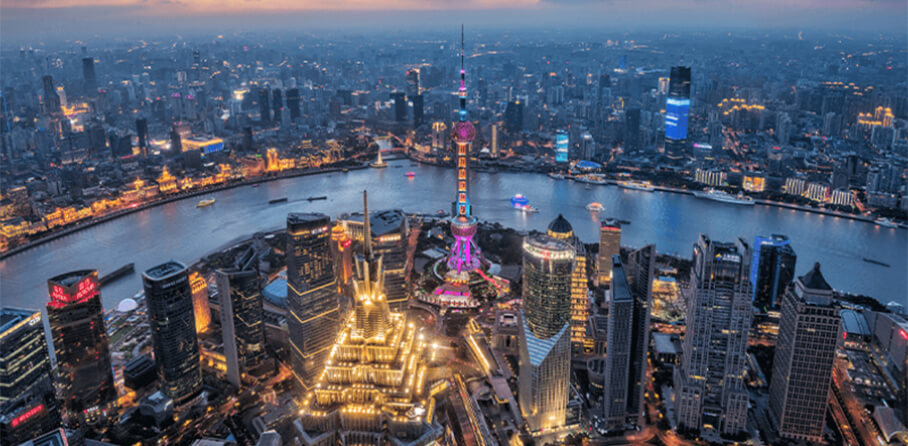 Recognised as the second largest economy worldwide, China is one of the first countries to begin its economic recovery in the wake of the COVID-19 pandemic, presenting significant export opportunities for both small and medium sized enterprises (SME) and large businesses from Northern Ireland. 
Exporting opportunities
The Chinese market has potential business opportunities in the materials handling, life and health sciences, education, and food and drink sectors. Invest NI's Asia Pacific team can help local companies compete there with location and sector specific research, local market advice and entry strategies, and information on supply and distribution networks.
There are also a number of in-market trade fairs and exhibitions planned in the upcoming months and although global travel restrictions are still in place, our in-market team can provide a physical presence for Northern Ireland companies, delivering vital promotional opportunities in China.
Following the relaxation of strict quarantine measures and continued government support, China's economy is starting to recover. Currently most of the country's large businesses and 80% of its SMEs have successfully returned to work and the economy grew by 3.2% in the second quarter of FY 2020.21. Although the International Monetary Fund (IMF) predicts the global economy will shrink by 4.9% in 2020, they expect China's economy to grow by 1%, making it a very attractive market for Northern Ireland businesses.
The Chinese government and local economic development agencies have also initiated a number of economic recovery measures.
Economic recovery measures include:
Reducing tax, rent and medical insurance 
Introducing free-trade zones across the country
Boosting consumer spend through voucher schemes
Creating loan extension and credit loan support tools for SMEs
Delivering virtual trade fairs and exhibitions
Materials Handling
The Chinese government has already invested £1.15trillion in new infrastructure with over 20 provinces committing to increase their infrastructure investment. These commitments have contributed to a 62.9% growth in sales of excavators in China, providing significant export opportunities for Northern Ireland companies in the materials handling sector.
At the height of the pandemic in April, we represented six local companies at Asia's most popular environmental technology solutions trade fair, IE Expo. At this event, we promoted Northern Ireland's materials handling proposition to 73,000 delegates.  Moving forward, we will also attend November's Bauma China 2020 exhibition and IE Expo 2021 in April.
China will undoubtedly be one of the largest potential markets for waste recycling in the coming years. It presents enormous business opportunities for Northern Ireland companies. We are glad to see increasing interest in the Chinese market from the materials handling industry in Northern Ireland. IE Expo has been a successful start as the first physical exhibition for waste recycling sector in 2020.
Damon Peng, Materials Handling China: Sector Head, Invest NI
Life and Health Sciences
The COVID-19 pandemic exposed the strengths and weaknesses in China's life and health sciences sector. The Chinese government is now encouraging foreign collaboration on health and life science projects to help address these weaknesses, providing opportunities for local companies.
In August, we represented six Northern Ireland companies at the China Association of Clinical Laboratory Practice Expo (CACLP), providing valuable promotional platform. CACLP is the largest, most influential in vitro diagnostics exhibition in China, attended by 50,000 delegates. 
To help develop trade opportunities and generate business leads we will represent a number of local companies at China's largest medical device exhibition, CMEF from 20th to 21st October. 
As part of this exhibition we will host a seminar in partnership with the Department for International Trade for the neuroscience, medical technologies and diagnostic sectors, which will showcase the skills and expertise available from Northern Ireland companies.
China is already the second largest life and health sciences market globally, and will undoubtedly be one of the largest global IVD markets. The country's in vitro diagnostics market exceeded $14.5 billion in 2019, and there is vast opportunities for Northern Ireland companies to export and trade with this sector in China.
Monica Ren, Life and Health Sciences China; Sector Head, Invest NI
Education
Social distancing measures have had a transformational impact on the education sector globally. Distance learning is the norm with many academic institutions opting for virtual delivery as the default teaching method, presenting opportunities for Northern Ireland businesses offering collaborative online learning solutions. 

Northern Ireland companies catering for the education sector (particularly teacher training), which have developed, or are in the process of developing sophisticated online delivery models are particularly well-placed to capitalise on these opportunities.
Online education is flourishing in China:
International schools require online tutoring resources for almost 200,000 pupils
Around 60,000 pupils enrolled in UK schools are currently studying remotely from China due to travel restrictions
The Department of International Trade in China predicts 35% traditional delivery schools will close
40% of businesses offering online learning are expected to hire more staff
Demand is rising for online teacher training courses
To highlight the benefits of choosing Northern Ireland as overseas study destination, we will be attending the virtual China Education Exhibition (CEE) between 24 October and 1 November, showcasing what our local universities and colleges can offer students from China.
Food and Drink
China has seen an increase in sales of red meat, dairy, seafood and drinks and has used imported products to help meet local demand. This, along with a new emphasis on healthier eating, is paving the way for new export opportunities for Northern Ireland food and drink businesses. We are attending the China International Import Expo (CIIE) in November and are looking forward to promoting our local companies to the Chinese market.
To find out more about how we can represent your business in China and help Northern Ireland businesses succeed in the region, contact us by calling our Business Support Team on 0800 181 4422 or send us an enquiry.
All virtual activity, including webinars, seminars and workshops are listed on our events page, and for more information on exhibitions and trade shows taking place in China, with representation by Invest NI, see our International Trade Calendar