Drive forward your export growth with our new Graduate to Export programme.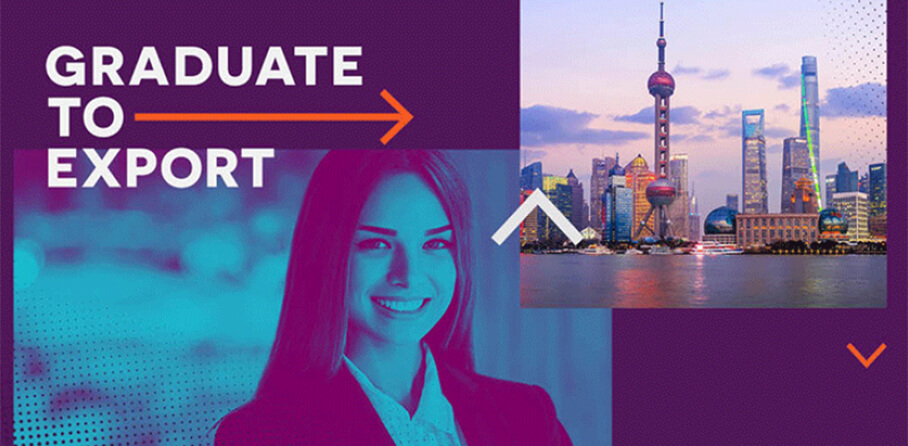 The Graduate to Export programme aims to help companies with their ambitious growth plans.
Northern Ireland exports are currently valued at £8.87bn This is testament to the commitment of NI companies to explore, test and grow into new markets.
Can your business afford not to be thinking about exporting?
Our trade development support has helped customers to achieve £7.4bn in export sales in 2016-17, representing a 12% increase on the previous year.
Our comprehensive range of advisory services, capability development programmes and in-market visits have assisted many companies to realise their export potential and diversify into markets outside Northern Ireland, including the Republic of Ireland, United States, Germany, Canada and the Netherlands.
Strengthen your team to explore new markets with our Graduate to Export Programme.
Exploring new markets takes time and resources so we have launched a new programme - Graduate to Export - to help you with this.
Graduate to Export is a programme that gives you the opportunity to employ a highly skilled and motivated graduate for 18 months, with 50% of the costs provided by Invest NI.
The graduate will be employed to deliver a market research or market entry project for your business. Open to all graduates, they will receive export skills training as part of a fully funded training programme with Ulster University and the Institute of Export and will receive in-market support and mentorship from appointed mentors, as well as from within your business.
They will spend six months working and getting to know your business before relocating to your chosen overseas market for 12 months.
As well as helping match you with a graduate, we will also fund 50% of the salary costs for the duration of the contract, up to a maximum of £18,000.
What's involved?
By you:
Identify an overseas market research project
Recruit a highly motivated graduate for 18 months
Receive up to £18,000 towards the graduate's salary
Gain a deep understanding of your target market
Employ a fully trained candidate to lead your export strategy at the end of the programme
By the graduate:
Undertakes a fully funded training programme at Ulster University
Spends six months in your company and 12 months overseas
Develops a completed market entry plan for your business
Find out more information about the Graduate to Export programme and how your company can apply