Expo 2020 Dubai | Open registration call for hospitality opportunities at UK pavilion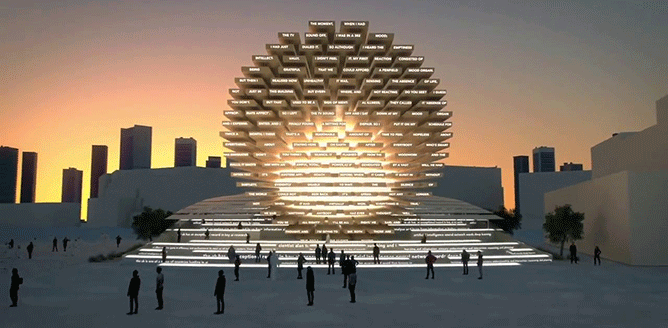 Open call for sponsors and suppliers from the hospitality and food and beverage industries to help deliver the UK Pavilion at World Expo 2020 Dubai.
Global Infusion Group (GIG), a global catering, hospitality and brand experience company, have been appointed to manage and deliver the hospitality services for the UK Pavilion at Expo 2020 Dubai.
The UK Pavilion will feature a dynamic hospitality approach, offering a variety of food and beverage touchpoints where visitors can indulge in a British and Northern Irish culinary journey. They are now seeking suppliers and sponsors to help deliver a truly stand-out UK presence at Expo 2020 Dubai.
Find out more information and register your interest by 28 June
Global Infusion Group (GIG) the UK Pavilion hospitality partner visit Northern Ireland
During a recent inward buyer visit from the UAE, the GIG culinary team joined Invest NI UAE team to visit a vast number of Northern Irish food and drink producers, showcasing Northern Ireland's unique geography and climate and the reasons for really good-quality, fresh produce. The visit has given GIG lots of food for thought ahead of planning the culinary programme for the UK Pavilion.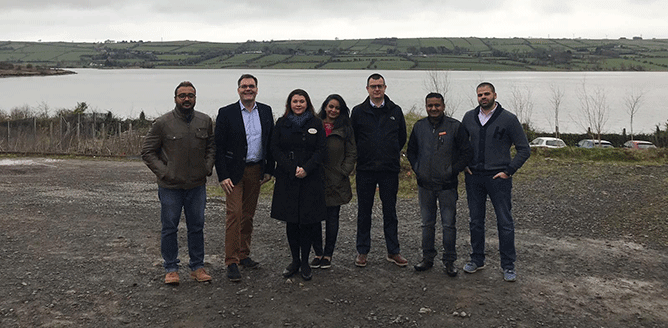 "Pictured are the Global Infusion Group (GIG), the UK Pavilion hospitality partner on a recent visit to Northern Ireland"
Client Feature | Joule Group | Expo 2020 Journey
The team at Joule Group, an independent firm of fire safety designers, engineers, consultants and technology solutions specialists based in Derry, share their recent experience of securing contracts with country pavilions at Dubai's Expo 2020.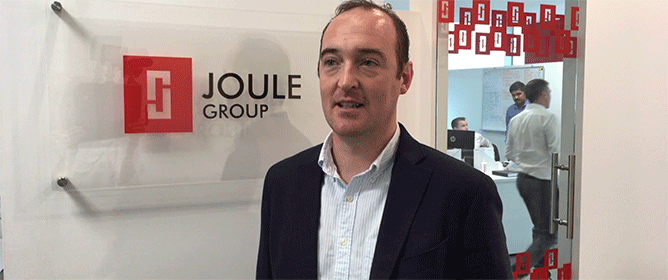 "John Noone, Director, Joule Group"
"Our involvement in Expo 2020 began at the master planning stage and we have closely followed the project, being fortunate to have won a couple of pavilions since the masterplan was finalized. One of the key lessons we have learnt is that the Expo has a unique procurement process that combines a vast array of stakeholders. These include the home countries who develop the pavilions, the UAE stakeholders, the UAE design teams, and a world class Project Management Office."
John Noone – One of Joule Groups' Founding Directors' says; "One of the keys to us getting involved in the Expo 2020 was mapping, understanding and balancing the differing needs of the various stakeholders."
Access opportunities at Expo 2020 Dubai
To access any opportunities at Expo 2020, companies need to register on the Online Market Place. Tender opportunities will be uploaded on to the Expo 2020 website throughout the year.
Register for Expo 2020 Dubai now
For further information about Expo 2020 contact:
Sheethal Rishi: Invest Northern Ireland Expo Lead (Dubai Based)
Email: sheethal.rishi@investni.com
T: +971 (0) 4 3914705