Expo 2020 Dubai | Opportunities for experienced luxury companies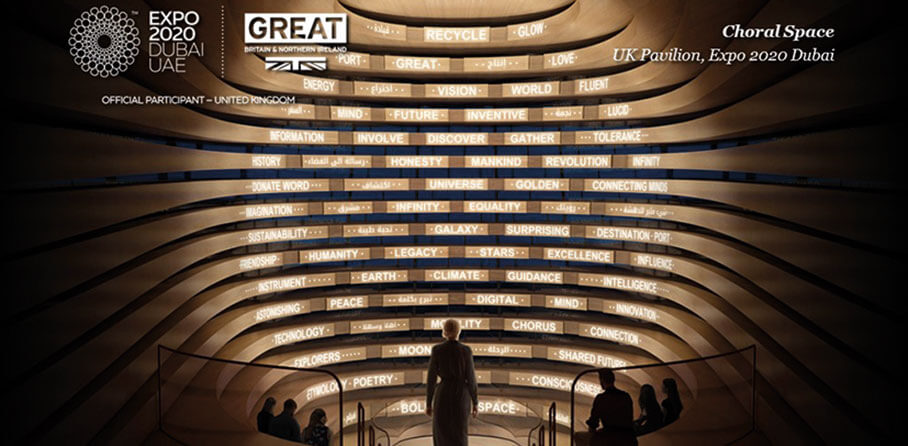 Expo 2020 Dubai is seeking experienced luxury companies to design, create and distribute distinct Expo 2020 products. The products will be inspired by Dubai as a modern, inspirational city as well as a destination for luxury and elegance.
As an official licensee, the appointed company will work in collaboration with Expo 2020 Dubai to develop, produce, and distribute high end/luxury Expo 2020 branded products covering the following categories – jewellery, leather goods, writing instruments and fashion accessories. (Please note watches are not included in this tender).
Specific requirements of this tender
For the purpose of this tender only, the definition of this product category includes but is not limited to:
Jewellery – high-end fashion jewellery and fine jewellery
Leather goods – luxury bags, wallets, technology accessories & other small leather goods
Writing instruments – luxury pens & mechanical pencils.
Fashion accessories – luxury scarves, cufflinks, belts.
Please note that this is not a corporate gifting tender; Expo 2020 Dubai are looking to appoint official licensees to create high end/luxury Expo 2020 products for retail only.
Expo 2020's retail aspirations include having licensed products sold through retail outlets of various formats across the UAE in the lead up to and during the Expo 2020 event. In addition to the established distribution network of the appointed Licensee, Expo 2020 will have a dedicated Expo 2020 store that will be established to capitalise on the demand generated by the millions of visitors to the event.
Benefits of becoming an official Expo 2020 licensee
The benefits of becoming an official Expo 2020 Dubai licensee include:
Contribute to the 5,000+ unique Expo 2020 licensed products to be sold in the lead up to and during Expo 2020
Licensing offers unique business opportunities for companies of all sizes
Opportunity to showcase your products to millions of people
Integration into Expo 2020 product and retail marketing strategy utilising Expo 2020 networks and databases
Dedicated areas within Expo 2020 Stores, dedicated to showcasing Expo 2020 licensed products
Introductions to your company and products to the Expo 2020 network: Corporate Partners, local and international Expo enthusiasts and the millions of visitors to Expo 2020 Dubai
The deadline for registration of interests has now closed.
---
We have a fantastic opportunity for Northern Irish companies or individuals to appear in the exhibition at the UK Pavilion.
Visitors will be taken through multiple illuminating displays of written content, illustrations, visuals and an augmented reality experience that tells the story of UK innovation in AI and Space with link to UN Sustainability Development Goals.
The exhibition will tell the story about the UK from 1851 through to 2050. The experience will be enhanced through the visitors using their mobile devices to access additional information, play video content and donate a word.
We are looking for contributions in the following formats that align with our themes:
Case study and imagery
Video content
Audio content
AR assets
Please take into account regional requirements as well.
The exhibition will be outside with warm temperatures (up to 50ºC) and the exhibition will be in English and Arabic.
The deadline for registration of interests has now closed.
---
For further information about Expo 2020 contact:
Sheethal Rishi: Invest Northern Ireland Expo Lead (Dubai Based)
Email: sheethal.rishi@investni.com
T: +971 (0) 4 3914705