The Green Economy – Northern Ireland's potential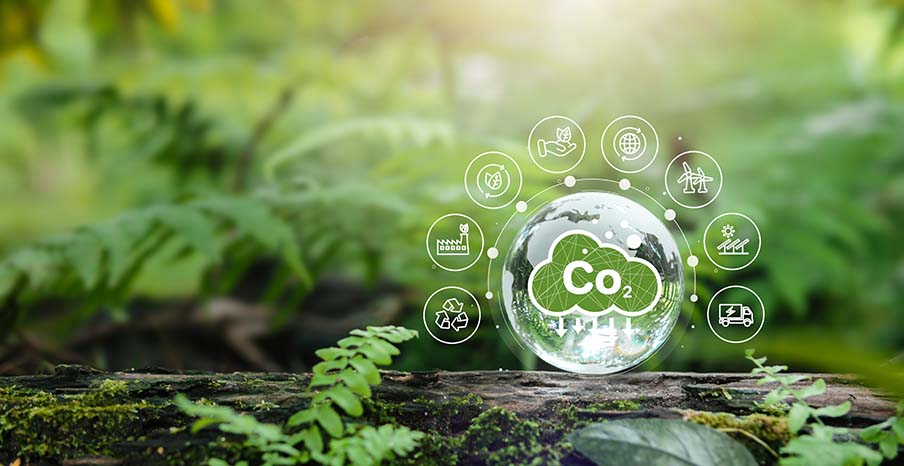 Rachel Sankannawar, Invest Northern Ireland's Head of Green Economy Development, asks: 'what is the Green Economy' and how Northern Ireland can tap into the business opportunities?
The are several definitions of a 'Green Economy' – the United Nations describes it as a "low carbon, resource efficient, and socially inclusive economy"; the European Environment Agency defines it as "one which generates increasing prosperity while maintaining the natural systems that sustain us". Regardless of its official definition, it places sustainability at the core of economic development and is a global megatrend which offers a wealth of opportunity for business.
In simple terms, a Green Economy delivers products or services that drive decarbonisation, resource circularity, and energy efficiency. Its impact is across the full supply chain, as well influencing end customer usage, and ultimately contributes to the delivery of green targets around the globe.
There are clear commercial opportunities on a global scale. Oxford Economics projects new green activities could create $10.3 trillion to 2050 Global GDP, and the International Labour Organisation (ILO) has indicated that a shift to a greener economy could create 24 million new jobs globally by 2030.
With our excellent advanced manufacturing and engineering capabilities, world leading academia and strong innovation, research, and development ethos, Northern Ireland is well positioned to take advantage of the emerging green opportunities. Businesses here have the potential to be an important player in the development of low carbon enabling technologies to assist key industry sectors such as heat, energy, and transport.
We aim to help Northern Ireland businesses tap into these opportunities.
Our Green Economy Development team is made up of experts in the areas of:
Trade

Cluster development and collaboration

Renewables

Cleantech

Business development
Together we have identified new market opportunities in the green economy and are supporting NI companies to compete for global opportunities. Alongside this, our Energy Efficiency team is actively working with and supporting companies to go greener, focus on green efficiencies, decarbonise, and instil circular economy principles in their business
If we collaborate, partner and innovate to capitalise on the global opportunities within green economy agenda it could deliver real growth and prosperity to our local economy. Our Green Economy Development Team is here to support businesses to fully optimise the opportunities emerging in the Green Economy, and to support business decarbonisation in the drive towards net zero.
Interested to find out more about green opportunities?
We are hosting NI delegations at some exciting trade and sector missions across Europe over the coming months: