Innovation in the face of COVID-19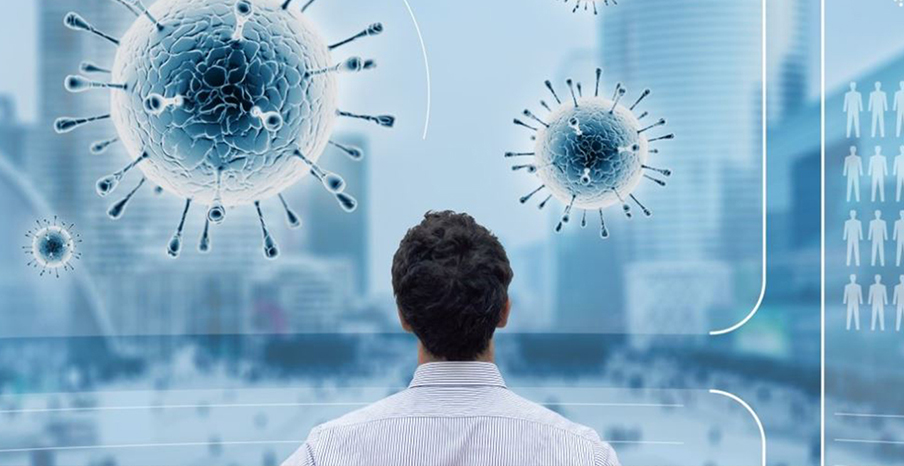 In the rapidly changing business environment caused by COVID-19, c

ompanies all across Northern Ireland are

asking themselves what they need to do to gain an advantage in the marketplace in order to compete and win new business. With this in mind, now more than ever companies are seeking to innovate.
One way we support companies to do this is through our Innovation Voucher programme. We first launched the programme in 2008 and since then it has grown into a much-needed scheme for SME's across Northern Ireland, resulting in the completion of over 2000 innovation projects to date.
Following an expansion of the scheme in April, we have committed a further £4.65 million to support innovation voucher projects over the next five years. This couldn't have come at a better time; enabling innovation is more important than ever for business resilience.
Amid COVID-19, we have all witnessed the ingenuity of Northern Ireland businesses who have recognised the importance of innovation and waded through unfamiliar territory to innovate and repurpose to make vital PPE. So, it was no surprise when we opened our May 2020 call that it attracted a very high number of applications and has to date resulted in the award of over 170 innovation vouchers, more than double the number from the same period last year.
Of those vouchers awarded, innovative food development projects continued to be very popular with businesses exploring new flavours or formulations or seeking to increase shelf life for export markets.  We also awarded vouchers for innovative projects, which will help our tourism sector to explore new opportunities.
About the Innovation Voucher Programme
Developing new and improved products and services and embracing innovation is imperative to grow sales and ensure ongoing business success - it can help drive real value.  Under the scheme, SME's can use a £5,000 voucher to access expertise from a university, college or other publicly funded research organisation throughout Northern Ireland and the Republic of Ireland.
The kinds of activities the vouchers can be used for include:
Developing new or improved products,

 

processes and services

or;

Tapping into research and scientific expertise to gain a competitive edge.
Indeed, businesses that are awarded an innovation voucher automatically reach bronze level innovator status on the Northern Ireland Innovation Accreditation programme. The programme is a Department for the Economy initiative designed to encourage  businesses to invest in innovation, and strengthen  their innovation knowledge, capability and global competitiveness.
Underpinning the programme is our commitment to help businesses, as well as potential entrepreneurs, to grow by embracing innovation that helps to set them apart in markets especially outside Northern Ireland.
Dr Vicky Kell, Invest NI
Over the years, we have provided businesses with the support and expertise required to build the academic partnerships they need to deliver innovative projects. Our most recent calls have been packed with innovative projects and over the last two years we have provided over 450 innovation vouchers to ambitious SME's to take forward ideas and develop new products and services.
Recently, we talked to Prof Helen McCarthy, CEO and Founder of QUB spin out Phion Therapeutics. The company, which specialises in the development of drug delivery technology, discussed how our innovation vouchers have helped it tap into the expertise of The Medicines Discovery Catapult.
Our support helped the company to ensure that the designs for its product were efficient and adhered to pharma industry's standards so it can go to market.
---
Two Ulster rugby players availed of an Innovation Voucher and teamed up with Dr Amy Burns at the Food and Consumer Testing Suite, Ulster University to develop and produce the first 'boerewors' sausage in Northern Ireland. Louis Ludik and Schalk Van Der Merwe have worked on sourcing locally produced beef to create their version of the boerewors sausage, now aptly named 'Hellbent' and have recently announced a contract with Aldi Ireland and Henderson's.
Creating the building blocks for the future
We can help Northern Ireland businesses to create the building blocks, which will help them to be in the most competitive position for the future. We are pleased to see the successes of the programme so far but we want more local businesses to build for the future by recognising the many benefits of innovation, engage in innovation and take advantage of the full range of Invest NI support on offer.
Applications for our latest innovation voucher programme are now open and will close Friday 5 February 2021 at 3pm.
---