An insight into China's construction and demolition waste recycling industry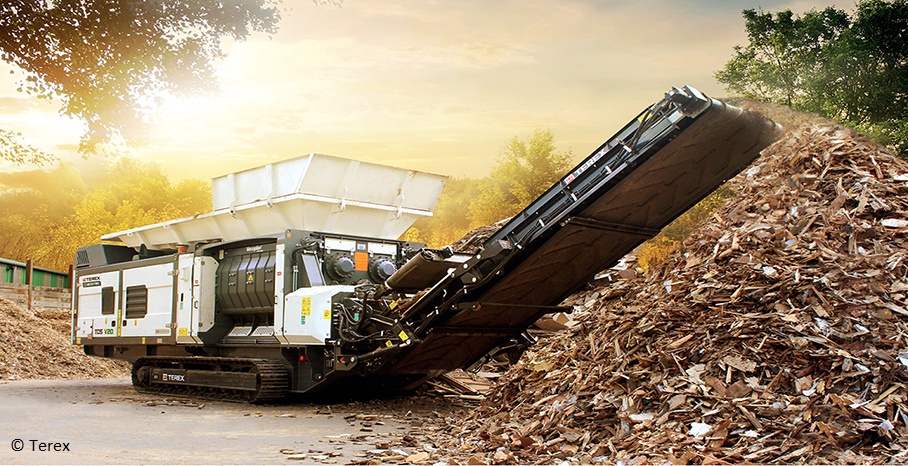 To further support Northern Ireland companies in China, Invest Northern Ireland has undertaken a series of research projects to inform and identify high potential opportunities in the region.
This feature is the first in a series and provides insight into China's construction and demolition waste recycling sector.
The five streams of C&D include:
construction waste residue

(

muck)

engineering mud

construction waste

demolition waste

decoration waste
A fast-developing market
At present, China's C&D industry is in infancy. It is estimated that in 2020, there were 2.6 billion tonnes of C&D waste in the country, of which only 312 million tonnes were recycled* significantly lower than the 85% recycling rate of many developed countries. The comprehensive recycling and disposal rate for C&D waste in China is less than 40%, with most Chinese cities still using scattered stacking landfill.
The Chinese government's
14th Five Year Plan
sets out country-wide requirements for low-carbon emission and environmental regulations. Now heavily championed by the Government, the C&D waste recycling industry is quickly developing, presenting opportunities for Northern Ireland companies specialising in C&D technologies.
Industry growth
Recent research indicates that the total amount of C&D waste generated in 2021 increased by 3.3% on the 2020 figure cited above.  And, according to the accumulated data from 35 pilot cities, the national C&D waste output is estimated to reach 3.494 billion tonnes in 2030, up from 2.6 billion tonnes in 2020 (with an annual increase of 3%).
China's C&D waste output is estimated to reach 3.494 billion tonnes in 2030, up from 2.6 billion tonnes in 2020 (with an annual increase of 3%).
Imported equipment is favoured by high-end buyers
Currently, Chinese C&D companies are largely waste transportation companies providing services to facilitate waste transfer, with only a limited number of organisations engaged in the actual recycling and disposal of C&D waste.
While the rapid expansion of China's mining industry has driven the development of domestic waste disposal machinery, China's domestic waste screening equipment is relatively inefficient in comparison to equipment produced by overseas companies.
While researching the sector, communication between Senior Engineer Mr. Lei CHEN and Ms. Siya WANG from The China Academy of Building Research reported that imported mobile C&D waste equipment has several technical advantages over Chinese equipment, including low power consumption per unit, low maintenance frequencies, efficient sorting rates and a high recycling capacity. These findings present further opportunities to Northern Ireland businesses as machinery providing complex waste sorting technologies are typically viewed in China as a premium product which are most likely to be sourced internationally.
Explore opportunities in China with Invest NI
The Chinese market is vast and progressing at various rates and therefore separate market entry strategies and approaches are required for different regions in the country.
Invest NI's in-market sector specialists can help you explore this market.
Invest NI will also be attendance at the below construction shows in market:
For further information on these events and how we can help your business succeed in China, contact your Client Executive or our Guangzhou Office.

* Data jointly collated by Working Committee on Construction Waste Management and Recycling of China Association of Urban Environmental Sanitation, China Academy of Building Research and Zoom Environ Technology Co.Ltd.