Investing in SME Innovation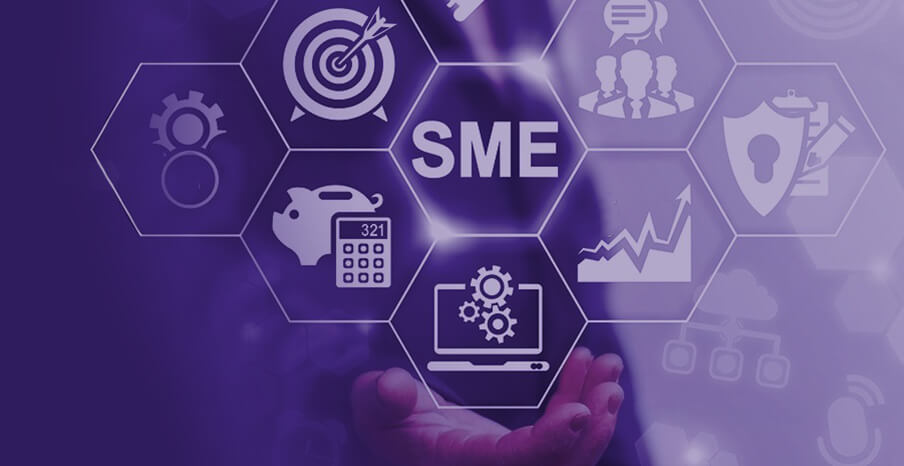 COVID-19 has brought many challenges, but there are also opportunities and some Northern Ireland SME businesses are looking to take advantage of this.
Known for its innovation, diversity and talent our technology sector is made up of over 1,200 international and local companies. Many of these companies have not only had to rapidly adapt their own ways of working as a result of COVID-19, but are also using their digital solutions to help other businesses adapt.
These aren't necessarily big firms with lots of resources behind them. They are small and medium companies still continuing to grow through seeking out new ways to build a digital future for business.
SMEs Crowded Space Drones, Haru, Innovate XL, Obbi Solutions, SureCert and Vertical Structure are each innovating to develop new products and services that help other businesses change how they work. Collectively these companies have invested over £1.8million in their businesses.
We have worked in partnership with these companies to help develop and support their growth plans through a variety of advice on breaking into new global sectors and export markets, along with financial assistance to develop their products and services, and create over 25 new jobs between them.
Championing local innovation
Innovation is at the heart of tech start-up InnovateXL, creators of a new cloud-hosted software platform that helps companies implement a systematic approach to innovation. The platform builds capability before creating a company-specific roadmap that delivers measurable, sustainable business impact through innovation to support the commercialisation of new ideas; vital for all companies looking to transform the way they do business post-COVID.
The company has also transformed its creativity workshops for Cyber101, reworking its approach for effective online delivery. It now plans to continue these methods long past the pandemic, enabling them to service companies in different cities and time zones instantly.
Obbi Solutions has used our R&D assistance to develop its Obbi Lite business management platform. It is now adapting the platform to help manufacturing, construction, hospitality, healthcare and many other sectors stay compliant with new safety regulations.
Expanding on areas of expertise 
NI's tech sector is experienced in many areas, such as cyber security, telecoms, mobile & data networks, data analytics, healthcare tech and IT services. What is now emerging is a strong resilience, being able to quickly adapt to home working with strength of connectivity and a diligent workforce, flexible to changing business dynamics.
SureCert's mission is to create a highly efficient labour market by developing digital processes that get people into work quicker.  Its Software as a Service (SaaS) platform provides employers with an extensive range of ways to authenticate a candidate, their experience and qualifications.
As the company plans to grow into new markets in ROI and GB, we're continuing to support it with advice on how to achieve this international growth. It has also secured an Innovate UK grant and named an NHSx TechForce19 winning technology solution by optimising staffing in care and volunteering sectors during COVD-19. 
Cyber security consultancy Vertical Structure is also offering digital support during the pandemic, providing security testing services for e-commerce websites, mobile applications and cloud infrastructure to ensure data is secure.
Emerging trends
New areas are coming to the forefront including AI, Big Data and Internet of Things, along with SMEs beginning to harness the power of technology.
Start-up company Haru is helping charities begin to navigate the world of online retail with its end-to-end e-commerce service. Using this service charity shops can easily sell online, maximising the value of their donations. With our assistance, Haru has expanded the functionality of its in-store mobile app to include a wider product offering, including second-hand books and clothing.
Crowded Space Drones has seen an increase in demand for its drone technology since COVID-19. With ambitions to grow globally, it has identified an opportunity to develop its business using its products to help with social distancing and public safety at future live events, and with traffic management and security at non-spectator sporting events.
Northern Ireland's digital future
Embracing digitisation is going to be at the heart of economic recovery, not just in Northern Ireland, but globally. Supporting SMEs such as these to innovate their products and solutions will help them to adapt and thrive in this new business landscape. In turn, they will have the skills, products and opportunity to win new business and reach new markets and play an important role in rebuilding Northern Ireland's economy.
Invest NI's R&D support is part funded by ERDF under the EU Investment for Growth and Jobs Programme 2014-2020.