Practical Export Skills
The skills you need to sell outside Northern Ireland in handy, practical webinars.
At times like these, it is important to keep connected. Social media is an effective way to communicate with your customers, initiate discussions and experience business contact in a way most of us have never done before. Your business, now more than ever, relies on the relationship you've built with your customers online.
As part of our COVID-19 Response webinar series, Invest Northern Ireland will host a series of webinars based on our popular Practical Export Skills workshops.
Throughout the series, participants will receive practical tips and guidance through insightful and engaging content.
These webinars are free for all businesses in Northern Ireland.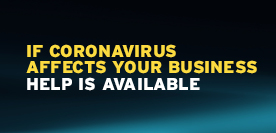 Coronavirus business support
Find out more on nibusinessinfo.co.uk/coronavirus