Northern Ireland | Defence and Security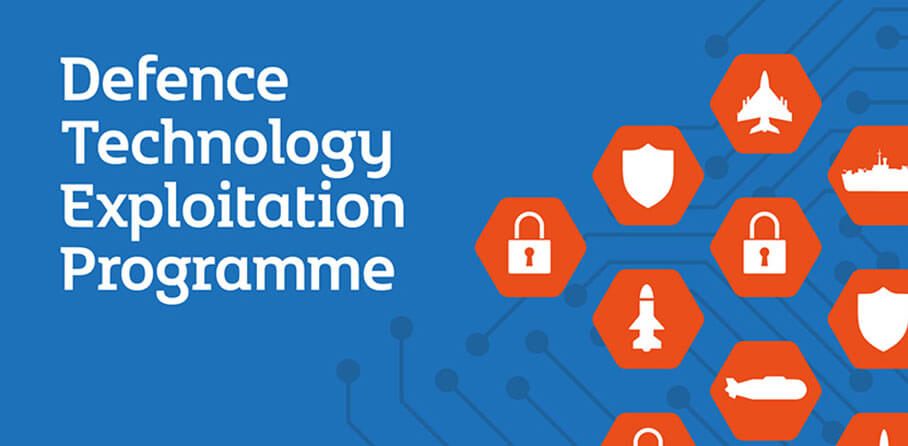 Northern Ireland is competing at the highest levels in the cyber security industry.
It is already known as the top UK location for cyber security inward investment from the US and is home to the UK's largest cyber security research centre, the Centre for Secure Information Technologies at Queen's University Belfast
The joint industry and government strategy 'Northern Ireland Partnering for Growth' has the ambition to double the revenue generated by aerospace, defence, security and space activities to £2 billion by 2024, from its 2014 level.
Northern Ireland companies
Bombardier has a strong history in military applications dating back to the development by Short Brothers of the Stirling bomber, Sunderland flying boat and the RAF Tucano, from its association with the 110 year old Short Brothers. They provide support and structures for special mission applications including the GlobalEye multi-surveillance aircraft.
Cooneen Defence in Tyrone is the largest provider of uniforms and clothing for the UK armed forces, and supplies military and police forces around the world.
Thales is a global technology leader in the aerospace, transportation and defence & security markets. In 2018, the company generated revenues of €19 billion with 80,000 employees in 68 countries. With its 30,000 engineers and researchers, Thales has a unique capability to design, develop and deploy equipment, systems and services that meet the most complex security requirements.
Thales has an exceptional international footprint, working with customers and local partners around the world. In the UK, Thales has a team of over 6,500 experts, including 4,500 highly skilled engineers, located across 10 key sites. In 2018, Thales UK's revenues were around £1.3 billion.
SC21 - Supply Chains for the 21st Century
One of the reasons these companies, and Northern Ireland as a location, is so successful in this sector is that they use Supply Chains for the 21st Century (SC21)
SC21 is a system focused on reducing cycle times and driving improvement through lean techniques and innovation in the production system. Many of these companies boast a full range of internationally recognised approvals and accreditations including AS9100, ISO9001 and NADCAP.
Defence Technology Exploitation Programme
To build on this success and to encourage these very successful companies and support growing businesses we've developed the Defence Technology Exploitation Programme (DTEP).
Supported by the Ministry of Defence, the programme will provide funding and support which will introduce SMEs from this sector to the big players like Bombardier, Thales and Cooneen Defence, and enable them to work in partnership to develop capabilities and increase their ability to win new business with prime aerospace companies globally.
The Ministry of Defence is very happy to support Invest Northern Ireland's programme and welcomes the successful launch event in Belfast.
Stuart Andrew, Minister for Defence Procurement
The programme was launched on Wednesday 12 June at ECIT and we had a fantastic turnout where ten prime companies engaged with over 50 representatives from the Northern Ireland aerospace, defence and technology sectors.
Find out how to apply for the Defence Technology Exploitation Programme (DTEP)