Northern Ireland raises the bar in legal innovation
In line with the ever-changing global legal landscape, the promotion of technology, innovation and internationalisation are core pillars of Invest NI's support to local legal tech companies and lawyers to enable them to benefit from growth opportunities in GB and international markets.
Trade missions and profile-raising activities in overseas markets including Washington, New York and Vienna as well as membership of the International Bar Association have created valuable platforms to showcase our compelling combination of talent, expertise and cost-competitiveness.
A number of local legal and technology experts have successfully leveraged this support to win new business and develop new markets: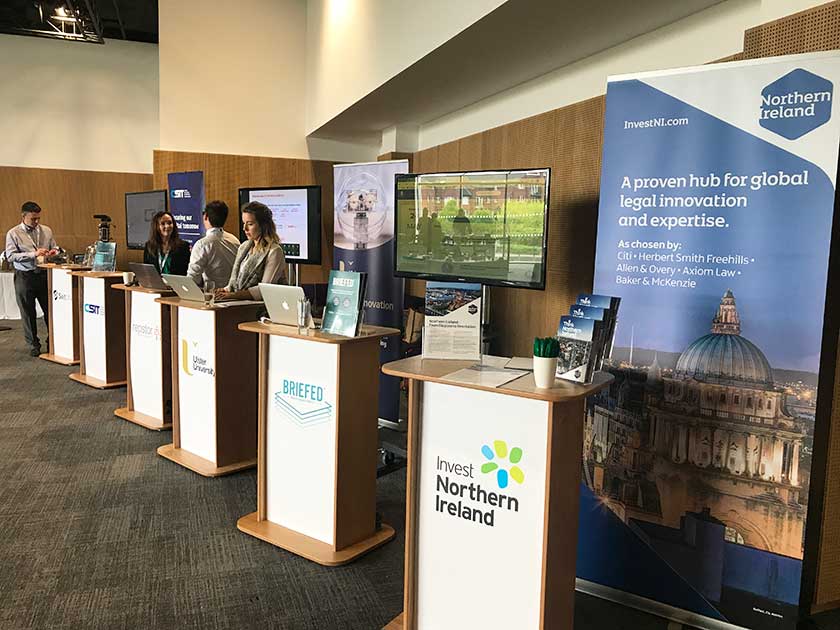 Repstor's joint venture with Eversheds Sutherland Consulting is further evidence of how a local business is exporting legal technical excellence developed in Northern Ireland to secure a game-changing contract with a global top 40 law firm.
Eversheds Sutherland consulting arm launches MMS in Office 365 with Repstor https://t.co/06tkZ8KjYU via @legalitinsider @ESGloballaw

— Repstor (@Repstor1) 16 March 2017
Read a case study about Repstor's joint venture with Eversheds Sutherland Consulting (PDF).
Nominated for the Legal Week Innovation Awards 2017 and named Techworld's most promising UK cybersecurity start-ups, Salt DNA launched its SaltLegal solution for controlled encryption communications for law firms which is attracting interest and winning business from some of the world's largest law firms.
Read a blog of how SaltDNA announces new partnership with intelligence services group to offer secure mobile communications.
Great first day at the 12th Annual Bar Leaders' Conference here in #Belfast - #IBALeaders #IBA #legaltech pic.twitter.com/hB315X4fEa

— SaltDNA (@saltcontrol) May 24, 2017
These innovative, export-focussed companies are part of an Invest Northern Ireland expo within the International Bar Association Bar Leaders Conference taking place in Belfast Waterfront this week to showcase the region's legal technology and innovation capabilities.
Experts from Queen's Centre for Secure IT (CSIT) and Ulster's Legal Innovation Centre will also exhibit at this prestigious conference to promote Northern Ireland's research excellence in fields highly relevant to the global legal industry.
Further information
Northern Ireland showcases legal excellence to a global audience