Queen's Awards recognises NI's business excellence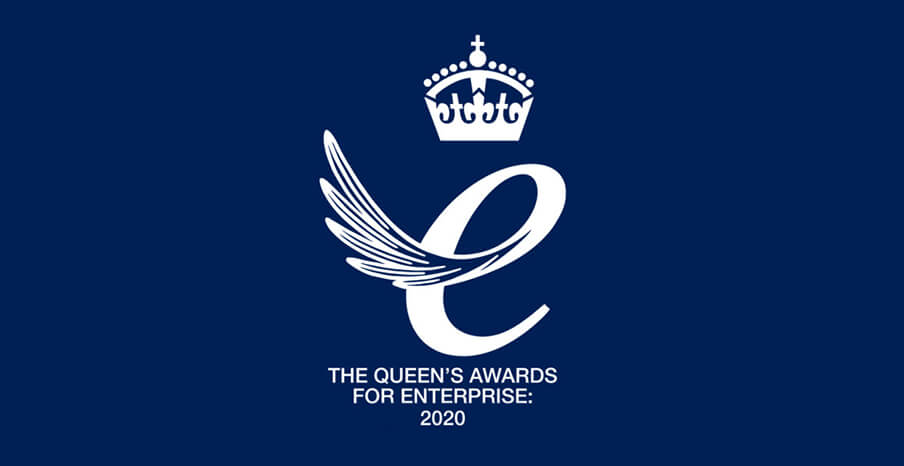 This year, I had the opportunity to sit on the panel for the Queen's Awards for Enterprise.
Now in their 54th year, the Queen's Awards are considered by many as the highest UK official award for businesses and are awarded for outstanding achievement in the categories of:
Innovation,

International trade,

Sustainable development and

Promoting opportunity through social mobility
Congratulations to the 2020 Northern Ireland QAE winners. I would encourage local companies to apply for future QAE awards as it is recognised as one of the most prestigious business awards at home and abroad. Winners have seen benefits which include greater local and international recognition, increased sales, greater press coverage and a boost to staff morale.
David W McCorkell, Her Majesty's Lord-Lieutenant of County Antrim
The awards celebrate the success of exciting and innovative businesses who are leading the way in the development of cutting edge products or services, winning export business, delivering outstanding social mobility programmes or have a proven commitment to excellent sustainable development practices.
To win a Queen's Award brings with it worldwide recognition, prestige and a badge of honour to businesses for outstanding achievement.
Past Northern Ireland award winners have said that winning has helped them to gain new clients, win new contracts and access new markets with winning businesses able to use the prestigious Queen's Awards emblem for five years.
Something that makes applying for a Queen's Award particularly worthwhile is that large businesses are not the only businesses to receive them. Many of the winners are small or medium-sized businesses and those that have made a big impact in a short amount of time.
Knowing the vast number of highly innovative businesses, which Northern Ireland is renowned for, it was great to see the high calibre of Northern Ireland applications for this year's awards.
Amongst the 220 national recipients, four Northern Ireland businesses operating in a range of industries have been named as winners of this year's Awards:
George Lowden Guitars,

ATG Services,

Technical Metals Group,

Northern Ireland Water
Coleraine based Environmental and Waste Solutions provider, ATG Services achieved The Queen's Award in the Sustainable Development category.
Since receiving the accolade, the pioneering firm has secured business in new markets, its Managing Director, Dr Mark McKinney, said:
"It is an honour to be one of only four companies in Northern Ireland to achieve the accolade. As the first to achieve the title in Co. Londonderry for three years, The Queen's Award recognises the hard work of every member of our team. We are proud of the effort they have made to make us a leader in our field.
"Achieving the award has already helped us secure new business, including a contract with a large pharmaceutical company in the UK and Ireland. They require an innovative approach to deal with their waste sustainably, and being an award winner highlights that we are one of the best in the UK. We have also agreed deals in Latvia and Lithuania."
Downpatrick based guitar maker, George Lowden Guitars won an award for its recent growth in international trade. The ambitious company used our R&D support to develop its Sheeran by Lowden Brand, a collaboration with singer/songwriter Ed Sheeran. It launched the Sheeran at a major trade show in the US in January 2019 and since then has gone on to take huge steps globally.
Technical Metals Group, which has sites in both Portadown and Newtownards also won in the International Trade category. The company specialises in the design, manufacture and treatment of components for the aerospace, defence, pharmaceutical, space, oil and valve industries and has won the award for its efforts in driving export growth, with exports now growing to over 40 per cent of the company's total sales.
We have supported these companies to export, innovate and grow their businesses and I was delighted to see them getting the recognition they deserve for the significant and worthwhile steps they have taken.
Queens Awards 2021 are now open!
I am sure that there are more Northern Ireland companies out there who are capable of winning an award. It is platforms like the Queens Awards, which can assist a business' recovery by raising its profile globally and boosting its reputation and credibility. During the current times, it is more important than ever that businesses reach out and take advantage of the wide-ranging support available to them.
Applications for Queens Awards 2021 are now open and will close on 9 September 2020.