Relationships, reputation and robust processes – why doing business in Africa is unique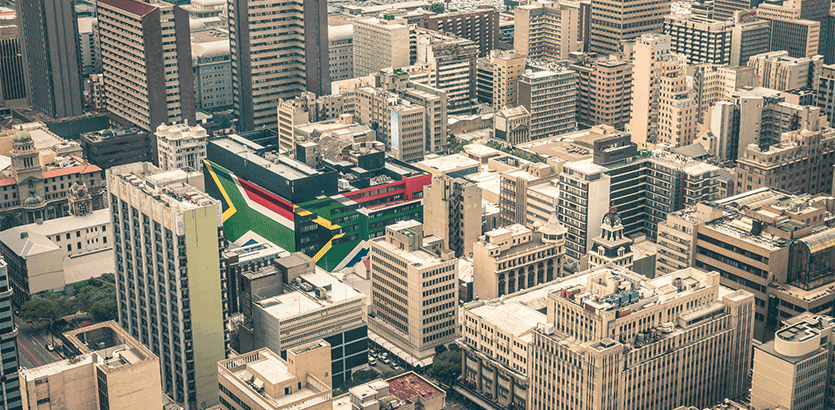 Doing business in Africa is unique. Despite a history of commodity-dependence, many of its economies are on the rise and you will now find microcosms of industry and innovation hubs in almost every city.
With over a decade of experience of identifying appropriate partners and buyers for foreign companies looking to enter and expand into African markets, I bring not only knowledge of the diverse African markets and cultural nuances, but also contacts and support to access opportunities in areas companies may not yet have considered.
Understanding cultural differences is important to doing business here. Unfortunately illegitimate companies do exist here so it is vital to do your research, thoroughly, to establish credentials before signing any deals. This advice is also true for contracting agents and partners.
We welcome @InvestNI presence in SSaharan Africa, based in J'burg-to support NI businesses, drive exports, promote NI investment & Education pic.twitter.com/TL2nN1IAk1

— UK in South Africa (@UKinSouthAfrica) September 12, 2017
Many foreign companies also assume that African companies are more knowledgeable about import regulations, documentation and duties than they are, but in many cases this unfortunately isn't true. Importing requirements and processes vary widely from one country and product to the next, and I would advise any company looking to export to this region to use our support to get the correct information.
Having robust payment terms, good banking links between your bank and African banks and access to export finance are all important considerations. UK Export Finance is a great source of advice and guidance on the financial aspects of doing business here.
UK Export Finance is a great source of advice and guidance on the financial aspects of doing business here.
But don't let these practicalities put you off! There are great opportunities in this market, both in areas you may be familiar with, and those you may not.
For example, following the downturn in mining in South Africa we have identified opportunities in waste management across much of southern and eastern Africa for materials handling equipment suppliers. And, while infrastructure spending in South Africa is not what it used to be, growing populations and a growing middle class in east Africa have led to a need for investment in general infrastructure (water, roads, social infrastructure, health, housing and airports). The UK Department for International Trade has established an Africa Infrastructure Board with the aim of identifying opportunities in this sector and we will be collaborating with them on this.
Opportunity beckons for NI exporters in Lagos & Johannesburg. Learn about our trade mission here. https://t.co/Ij3RYD7eh4

— Invest NI (@InvestNI) February 5, 2018
Large-scale commercial farming in countries like South Africa offers agri-tech and agri-software exporters a well-established target market with buying power; while in other markets there is a drive towards mechanisation and demand for animal feed, balers, supplements and pharmaceuticals as small-medium sized farms look to scale up, often with government support.
Education is a growing export market and Invest NI has developed a strategy to help Northern Ireland education providers and Ed-Tech companies explore the opportunities. In South Africa, Nigeria and Kenya we are targeting private high schools for student recruitment, and governments and local universities for partnerships and large-scale projects.
Another growth area is healthcare. The franchised private hospital model in South Africa and the growing private sector in Kenya and Nigeria, as well as the keen interest in connected health across all three markets, represent great opportunities for forward-thinking medical device and technology companies provided that strategic local partners are identified.
Both East and West Africa present good opportunities for defence and cyber security companies. This is particularly the case in Kenya where the security sector is estimated to be the single largest employer.
These are just some of the sectors we will be targeting on behalf of Northern Ireland companies. Drawing on my experience of helping companies with projects in 14 African countries I will be able to help businesses understand the dynamics and landscape of their chosen African market.
Doing business and closing a deal in Africa can be slow. Business in Africa starts with relationships. You can win a buyer's trust initially by visiting the market and demonstrating your commitment to the country, but reputable buyers will also look for strong after-sales services. It is difficult to recover from reputational damage in this market, so having robust sales and after-sales support in place is important.
Thanks to the early adoption of innovative and disruptor technologies much of sub-Saharan Africa's development is done by 'leap-frogging'.
This is also a rapid evolving market and development isn't necessarily linear. Thanks to the early adoption of innovative and disruptor technologies much of sub-Saharan Africa's development is done by 'leap-frogging'. A great example of this is in Kenya. Over 60 per cent of the Kenyan population don't have access to a bank but thanks to new technology the country now has the world's largest mobile money network with people making and receiving payments using even the most basic of mobile phones.
So, even if a market may not be ready for your product/technology right now, things may be completely different in 12 months.
If you would like to explore the sub-Saharan Africa market, Invest Northern Ireland has the expertise, experience and local knowledge to help you succeed. Please contact your Client Manager or our Business Support Team on 0800 181 4422.