Rethinking Africa | Exploring export opportunities in Sub-Saharan Africa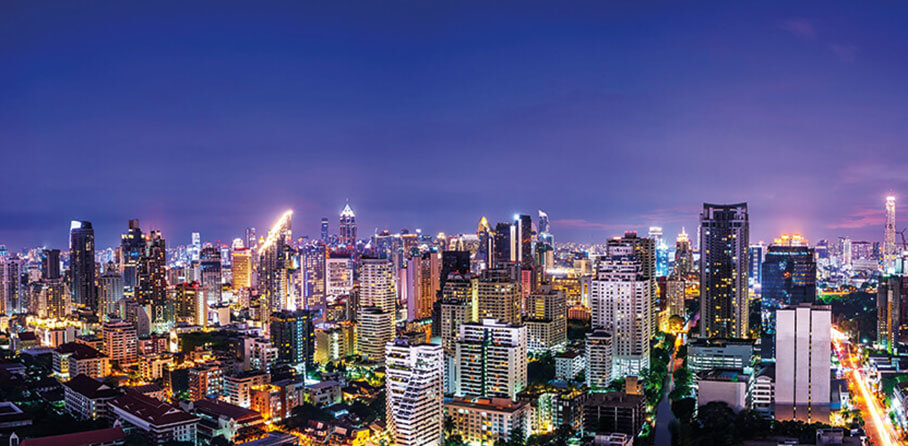 Africa is one of the fastest-growing consumer markets in the world. Consumer expenditure on the continent has grown at a compound annual rate of 3.9 percent since 2010 and reached $1.4 trillion in 2015. This figure is expected to reach $2.1 trillion by 2025.
Opportunities for Northern Ireland businesses
Sub-Saharan Africa is a vast region comprising very diverse, largely import-dependent markets that are home to consumers from all income bands and opportunities across a variety of sectors. Sub-Saharan Africa is the area of the continent of Africa that lies south of the Sahara. Within the next decade Africa is set to become an urban continent as more Africans will be living in cities than in rural areas. As the fastest urbanising region in the world, the challenge of adequate housing, transportation, basic services and infrastructure, employment, education and healthcare represent opportunities for any companies in a position to provide innovative solutions to key private and public sector players across the region.
South Africa and Nigeria are the markets which to date have been most explored by companies from Northern Ireland. Trading relationships with these countries are good but more frequent visits to the markets could potentially improve upon existing trade and allow Northern Ireland exporters to grow their market share.
Kenya and Ghana are fairly new focus markets for many Northern Ireland companies although there are already a few companies with well-established partners in place in both markets. All four of our Sub-Saharan African focus markets are English-speaking and very well-versed in terms of doing business with the UK and Ireland and should therefore pose no challenges to Northern Ireland exporters.
The importance of South Africa's mining activities ensures that the materials handling sector remains the most promising in terms of export potential but good opportunities can also be found in waste management, agri-tech, ICT, food & drink, health and consumer goods sectors. Nigeria offers good opportunities to companies in the materials handling, infrastructure and logistics sectors provided that these companies focus on private sector rather than public sector contracts. We see Nigeria as the region's largest potential source of international students for Northern Ireland universities.
A main focus in the Kenyan market is the growing opportunities in materials handling and infrastructure sectors, particularly with regards to mining and road construction. The growing presence of MNCs (Multinational Companies) choosing to base their East Africa operations out of Kenya also creates opportunities for companies in the ICT space.
Ghana is the newest addition to Invest NI's trade advisory service offering for the region and given the well-established nature of the Ghanaian mining scene and upcoming recycling sector, both are key sectors within the region for Northern Ireland exporters.
Over 90 companies from Northern Ireland have already successfully exported to South Africa and over 30 have recorded export wins to Nigeria in recent years. Both Kenya and Ghana are becoming more and more interesting as potential export markets and, as such, we have appointed TAS Advisors in both markets to assist Northern Ireland companies looking to develop distribution networks and/or to grow market share locally.
If you would like to explore the African market, Invest Northern Ireland has the expertise, experience and local knowledge to help you succeed.
---
For information on how Invest NI can help your business succeed, contact:
Natasha Siniscalchi-Dönmez
Email: natasha.donmez@investni.com
T: 0027 7264 853 8988
---