Sharing the Northern Ireland story at Expo 2020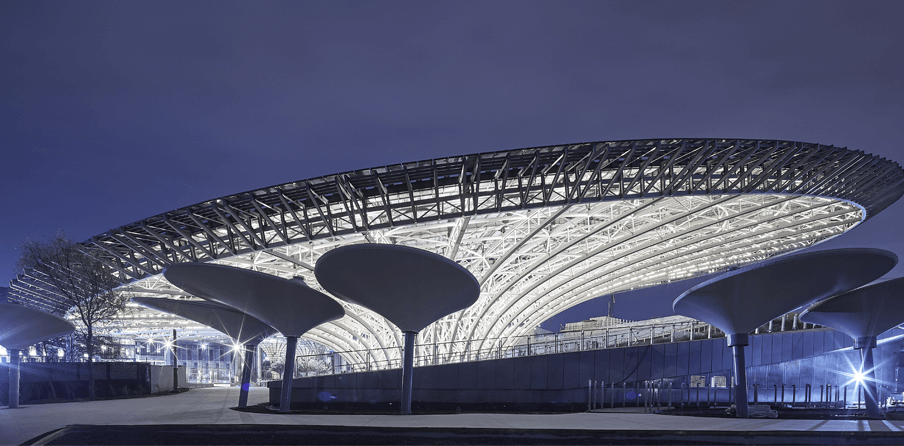 In October this year, Expo 2020 will open its doors for six months, bringing together more than 190 countries to showcase their innovations and expertise, discuss the most pressing issues of the world today and collaborate on new ideas for the future. 
This will be the first time Northern Ireland has participated in a World Expo. We are looking forward to being part of the UK Pavilion and sharing our story. From education to tourism, business to culture, food and innovation, Northern Ireland will be an integral part of the six-month programme at the UK pavilion, where we will also host a special Northern Ireland Day on 16th February 2022.  
The Northern Ireland Story
Northern Ireland has long been known for its entrepreneurial and innovative spirit with Northern Ireland people, businesses and services spanning the globe.  
Expo 2020 is an opportunity for Northern Ireland to show off our strengths and expertise, our beautiful country and our culture, and we are excited to bring that all together in one place. 
From internationally recognised expertise in engineering, technology, education, life and health sciences, food and agritech to burgeoning new technologies and cutting –edge designs, Northern Ireland has much to offer.  From the people who make us proud, to the landscape that captures hearts in TV and film, we plan to use Expo 2020 as a platform to bring a taste of Northern Ireland to the UAE and to the many international visitors who will walk through those iconic Expo gates.  
The Lowe Story
The story and expertise of Northern Ireland will not only be seen on the UK Pavilion but across the Expo site where companies like Lowe Corporation will be providing their products and services. 
Established in 1977, Lisburn-based Lowe started out renting fridges to international businesses for exhibitions and events across mainland Europe. Over the years Lowe has become one of the leading global brands in refrigeration rental and catering equipment supplying to major events, exhibitions, retail and foodservice.  
As well as being the official provider of catering and refrigeration equipment to the UK Pavilion, Lowe is also providing equipment to the pavilions of 40 other countries. 
With offices now across the world, Lowe's UAE office was opened in 2012. They have supported some of the region's largest events including Gulfood, the World Future Energy Summit, the Abu Dhabi International Petroleum Exhibition & Conference (ADIPEC) and the F1 Festival.   
Major corporate clients include Carrefour, one of the region's leading supermarket chains.   
The company continues its growth journey in the region with recently opened offices in Riyadh and with further plans in other GCC countries.
The Lowe Corporation not only includes Lowe Rental, but a number of other brands including PKL, online Foodservice Equipment Rental [FER] business, Delivery Kitchens and the most recent addition LoweConex – an IoT remote data monitoring system which uses AI to drive improvements to any connected device.
Plan a visit
As a small nation, Northern Ireland has always punched above its weight. Expo 2020 gives us the platform to share it with you. 
So whether you are interested in our flourishing tech sector and the growing areas of edtech, healthtech and agritech - or you want to find out more about our world-leading universities or our globally recognised engineering expertise, or you're just curious about what Northern Ireland is like to visit, then come and join us on the UK Pavilion at Expo on 16th February 2022. 
We guarantee you will leave wanting to know more and if you're like us you'll be proud of what Northern Ireland has achieved. 
If you have any questions or want to know more about Northern Ireland's participation in Expo 2020,  please visit our Expo page  or drop me an email: expo2020@investni.com.