Transform your Business - Conference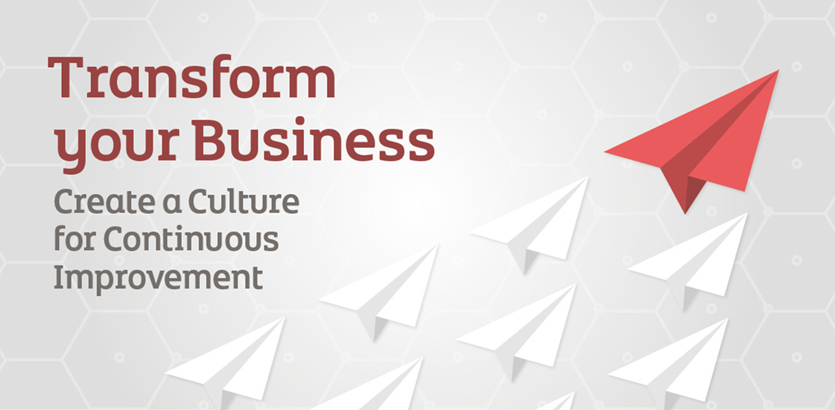 "It is not necessary to change. Survival is not mandatory." W. Edwards Deming
At the recent Conference - Transform your business, local businesses heard from three world leading experts and a successful local business on how to create a culture for continuous improvement.
Armin Schwab, Vice President, Bosch Thermotechnology GmbH gave great detail on how as plant manager at the Wernau plant he successfully worked with the team there to achieve a 37% increase in productivity and 8% increase in profit. A Lean production expert, Armin has supported activity in over 100 sites covering 27 countries. You can view his presentation slides here.
If you can't describe what you are doing as a process, you don't know what you're doing
*W. Edwards Deming
In his presentation Professor David Bamford, Professor of Operations Management at the Huddersfield Business School challenged the audience to think differently in their approach generally. Professor Bamford summarises his thoughts in this short clip.
Invest Northern Ireland offer support from a team of experienced coaches in operational excellence to get started on the road or maintain transformation in your business. As Robert Kaplan said "what gets measured gets done" so this is for all businesses, not just for manufacturing ones.
In the last year the Operational Excellence team at Invest NI have had £11 million improvement impact on the businesses they have engaged with.
David Mehaffey, Operations Director, Leckey, gave really valuable insights how by embracing lean thinking, their business has thrived. David sets out the main actions they took in this video clip .
Dig Woodvine, Managing Director, XCL International, then led an interactive session titled 'What can they do?' Each table recorded the actions that should be taken which we collated in the following PDF.
There are four purposes of improvement: easier, better, faster, & cheaper. These four goals appear in the order of priority
Shigeo Shingo
The entire conference can be viewed here and as David Bamford said in his presentation, by watching it you may be able to find out where north truly is.
For further information you can contact our Business Support Team, submit an online enquiry or Tel 0800 181 4422.
Additional resources
View Armin Schwab's tips for success
View Dig Woodvine's event briefing.
View Professor David Bamfords' presentation slides