US Market Opportunities for Northern Ireland Life and Health Sciences Sector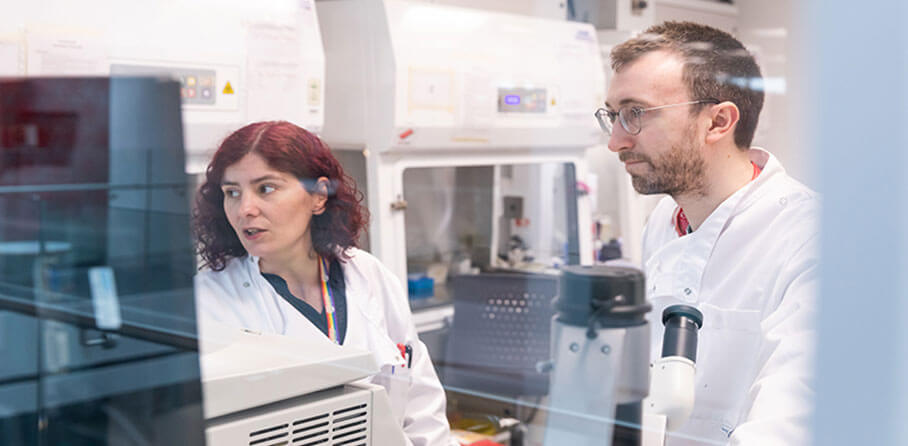 Matt O'Rourke, Associate Business Development Director outlines the opportunities that exist for Northern Ireland life and health sciences companies in the United States (US) market.
The US is a large country, where are the opportunities?
A characteristic of the US life and health sciences market is its geographic hubs. Business opportunities in the life sciences can be found across the US, especially for consumer health companies and those targeting hospitals.
However, many metropolitan areas are particularly well known as hubs for the life sciences including Boston, San Francisco, San Diego, and the Philadelphia/New Jersey area.
The US typically spends over $178b annually on medical and health R&D.
For many Northern Ireland companies, Boston is their preferred initial choice because of the density of potential customers and its ease of access from Northern Ireland.
Depending on the company specialism/product, lesser known and less crowded hubs in states such as Texas, Minnesota, North Carolina, and the Baltimore-Washington area are becoming more attractive and can present Northern Ireland companies with a wider range of opportunity beyond the well know hubs.
Opportunities exist in:
Pharmaceutical
Precision Medicine
Diagnostics
eHealth
Medical Devices
Data Analytics
Clinical Trails
Health & Well Being Products
The US is a consumer driven market with high demand for new innovative products and services.
Demand is driven by a number of unique regional drivers:
The country has one of the highest spend per capita on healthcare in the world accounting for 38% ($2.6trillion) of the global Healthcare spend.*Frost & Allen forecast 2019.
Over the last few years, driven in part by healthcare reform legislation, there has been a focus on developing technologies to help to drive down costs, provide more accurate diagnoses and provide patients with more personalised, effective treatments. This has led to substantial interest in digital health and precision medicine by investors, insurance companies and industry across the US.
Pharmaceutical and biotech companies have been exploring ways to make clinical trials shorter to maximise the amount of time products are on the market.
Since the 1980s, US research institutions (universities, hospitals, government labs) have been permitted to commercialise their research. This has created a dynamic ecosystem of researchers, start-ups, venture capitalists, and a web of activity connecting them all to one another as well as to major multinational companies.
How can Invest NI help companies who wish to enter or grow in the US market?
Where to enter the US market, how to enter the US market and with whom to partner with is something I help companies determine so they can plan meetings and activities more effectively.
While there are distributors that cover the whole US market, the geographic entry point for many companies also helps me to find an appropriate distributor with strong connections in a company's chosen geographic area.
In the end, it all comes down to the company's unique needs and the specifics of what they can offer. Based on that, I can help them navigate the complex environment of users, buyers and reimbursement strategies in the sector to help them grow in the US market.
If you're interested in finding out more about opportunities in the US, please contact your Client Executive.
Find out more information about how Invest NI can help companies operating in the Life and Health Sciences sector
A graduate of Boston College (BSc biology) Matt holds an MBA from IESE Business School (MBA) in Barcelona. After years of working as a scientist, he began his sales career and prior to joining Invest NI has worked for several global pharma organisations.