Why exporting will play an important role in rebuilding our economy post COVID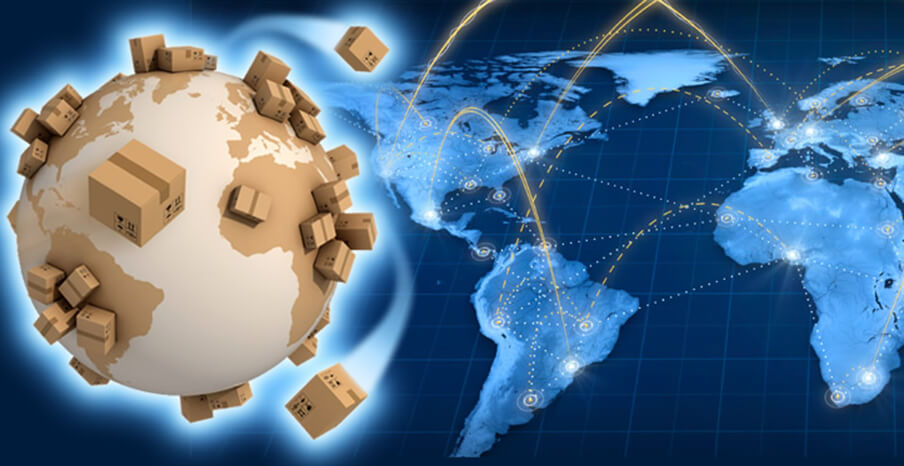 Despite the impact of COVID-19 on global markets, we have started planning and laying the foundations for our recovery, with exporting set to play an important role.
To give context, NI exports are a major driver of our economy. Our research has shown us that businesses that export are more productive, create more jobs, and pay higher wages. In 2019, Invest NI supported businesses exported £8.6bn of goods and services with almost 80% of these exports attributable to businesses based outside Belfast. 135 of these businesses were selling outside of Northern Ireland for the first time and 300 to expanded into new markets with our help.
Spring forward to 2020 and the pandemic is having an impact on the NI economy including exports, which is why we have put in place a number of measures to help companies navigate the business challenges brought by the pandemic and to equip them to rebuild and rebound and thereby drive the recovery of the economy.
Strategic export support
Throughout COVID-19, our level of digital engagement with companies has increased through group webinars and regular skype check-in meetings to understand their needs and challenges and to respond with relevant support to help them continue to sell overseas.
Much of our new trade calendar activity has gone digital with a spread of sectoral trade missions going virtual including ILTA on, Canada Farm Show and the Farnborough International Airshow. Our trade advisors have been closely working with our inmarket teams around the world, assisting NI companies to present their solutions to potential customers by facilitating virtual meet the buyer events and online showcases. And we're equipping businesses with the skills to go digital too, with a suite of social media and online tutorials to adapt to the new way of doing business; and they're responding well with the characteristic can-do approach and resilience that Northern Irish businesses are known for.
New businesses like Hinch Distillery are showing that there is still a clear appetite for NI produce around the world.
The Ballynahinch based whiskey and gin brewer has used a mix of its own international contacts and our trade support to successfully ship consignments of its Hinch Irish Whiskey brand to distributors in Australia, Japan, Taiwan and Hong Kong. Pre COVID-19, we supported the company to visit a range of international markets. The new orders mean the company is well on its way to developing a significant global export presence with its products being distributed to 23 markets around the world by the end of this year. 
Another NI company that is continuing to have significant export success is Custodial IT company Core Systems, who has secured a major new deal in Australia with the help of our in-market export advisory service in Australia. The service includes a network of commercial experts, who bring a wealth of business experience and contacts for businesses like Core. We were able to use this network to arrange an introductory meeting between Core Systems and Clarence Correctional Centre, which helped secure this successful contract.
One of Northern Ireland's leading agri tech companies, Unitas Software based in Coleraine recently secured over $1million of new export sales with major egg producers in the US and Europe. In just four years, Unitas used our R&D support to enhance, define and improve its software and grow from selling in the UK to breaking into Europe and most recently the US. Our teams in the US and Europe helped identify potential customers and made initial introductions, which has led to it winning new business and building an excellent inmarket reputation for the delivery of its software.
Not only are we helping companies export to new markets, we are supporting companies to continue trading and adapt their products for an online market. Recently Education consultancy firm Educate, Recruit & Marketing based in Ballycastle used our export support to adapt its business model to a new virtual service for its customers. This is enabling it to continue trading and selling its services outside Northern Ireland. 
Even though visits to many countries are currently not possible due to COVID-19, we can still provide practical support to help export-ready NI companies explore market opportunities. Through our extensive overseas network of commercial exports, we can help with targeted market research, advice on possible entry strategies, and assistance in locating local distributors.
This work is already benefitting many Northern Ireland companies. We recently hosted a virtual 'meet the buyer' event for companies within NI's Food & Drink sector, which included 40 buyers and key influencers including Sainsbury's, Lidl, Tesco's and Selfridges. Following the event, we worked with Newtownards based food producer, Noisy Snacks which resulted in it signing a distribution deal with Diverse Fine Food, which will lead to its Noisy Snack products on the shelves of high-end independent stores.
---
In July, our inmarket team in China helped deliver the first UK-China Animation Virtual Trade Mission. Many of Northern Ireland's leading animation representatives from ALT Animation, Dog Ears and Paper Owl joined the event.  We look forward to seeing what business opportunities arise from this event for our local animation companies.
There has also been a gradual return of physical exhibitions, particularly in China. In August, our inmarket team there successfully represented six companies from Northern Ireland's materials handling sector at the IE Expo exhibition in Shanghai; Asia's leading Trade Fair for Environmental Technology Solutions: Water, Waste and Soil. The event attracted over 70,000 physical visitors to the exhibition.
Get in touch
Northern Ireland benefits from strong connections and an on-the-ground presence in 24 locations around the world, which places us in a strong position to rebuild our exports.
Now, more than ever, we need businesses here to follow in the footsteps of companies like Hinch Distillery, Core Systems and Unitas Software who are using our support to gain significant traction in international markets.
For further information on our trade support and how we can help your business export for the first time, enter a new market or simply to grow export sales, please contact your Client Executive or call our Business Support Team on 0800 181 4422.