106 new jobs created in Newry by US technology company
25 October, 2010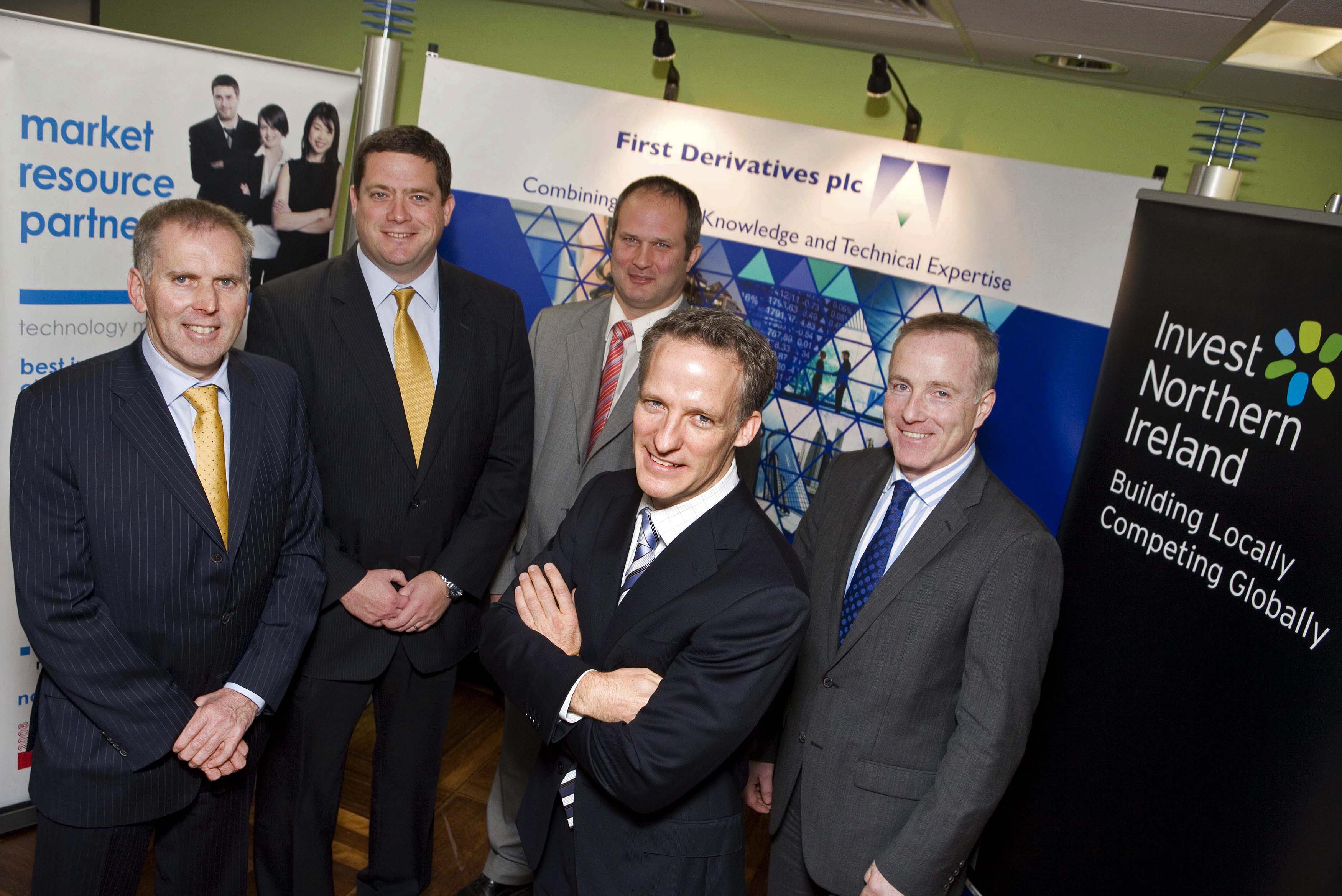 Invest Northern Ireland Chief Executive Alastair Hamilton today welcomed plans by US company Market Resource Partners Ltd (MRP) to create 106 new jobs in Newry.
MRP specialises in developing advanced technology platforms which are used to design, execute and measure complex marketing and sales strategies.Clients include Microsoft and Avnet Technology Solutions and a number of other global technology companies. MRP platforms generate demand as well as sales pipelines for clients and their channel resellers, enabling them to track and analyse demand through to final sales figures.
The investment, which is being supported by an offer of £848,000 from Invest NI, will see MRP set up a global Centre of Excellence, generating more than £2.7 million annually in salaries.
Mr Hamilton said: "In Washington last week, I had an opportunity to meet with existing and potential investors to promote the benefits of Northern Ireland as an investment location. MRP is now the latest US company to realise that this region offers talented people and close proximity to Europe, factors which global companies are keen to access in order to grow internationally."
"By 2013, MRP will deliver 106 high quality jobs paying above the NI private sector average. These are exactly the type of employment opportunities Invest NI is working to secure for local people and the local economy."
Kevin Cunningham of MRP added: "In recent years, we have been seeking to establish a base in Europe, which would facilitate growth in key European, Middle Eastern and African markets. Locating in Newry obviously allows us to further develop synergies with First Derivatives which acquired MRP in 2008.
"We also chose Newry because of the local talent pool and the opportunities which a competitive location like Northern Ireland offers us, as well as the support offered by Invest NI. The people employed in the new Centre of Excellence will work closely with our Philadelphia headquarters and help MRP to fully exploit new business opportunities globally."