192 new jobs announced at Fujitsu in North West
10 December, 2013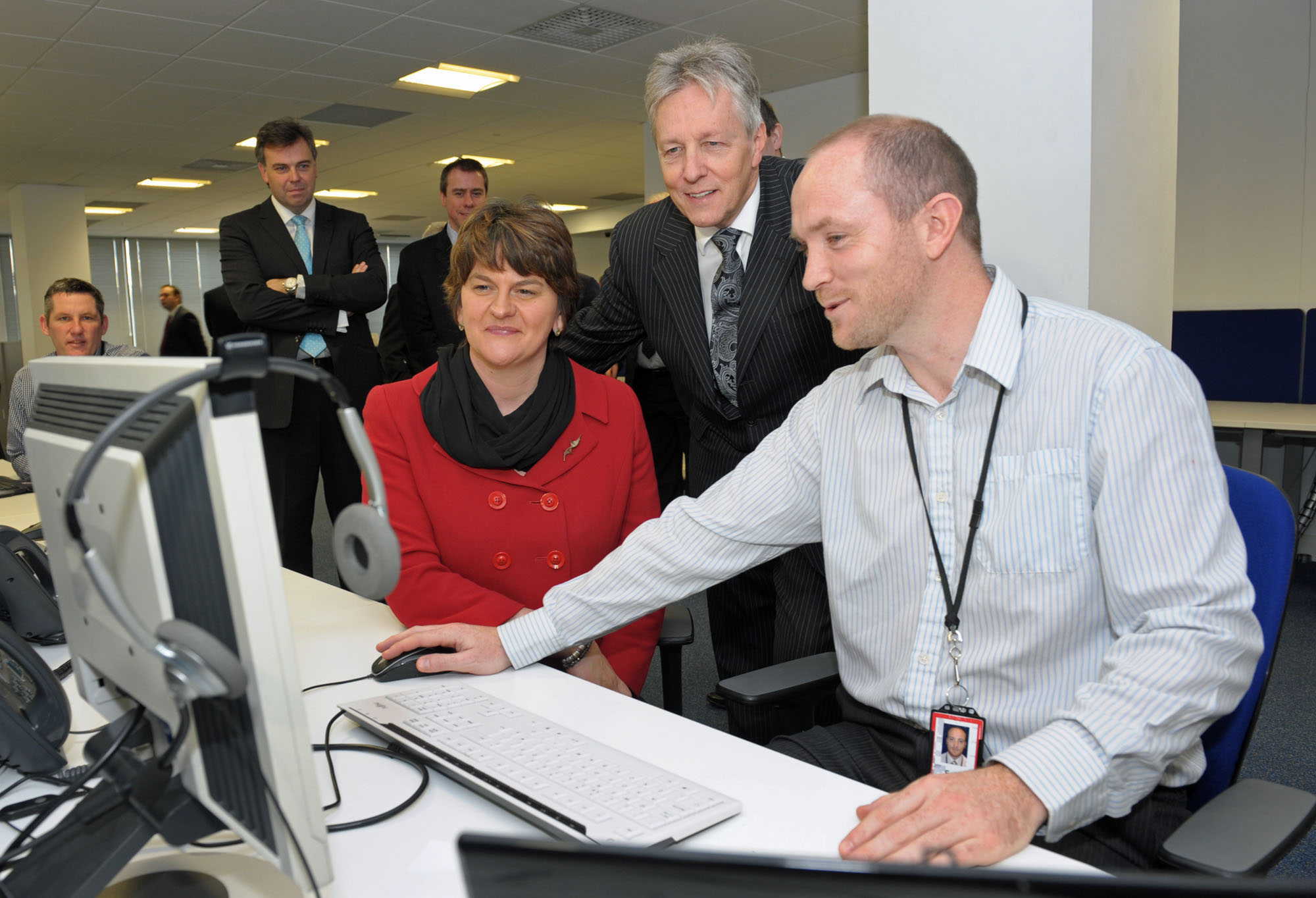 Enterprise, Trade and Investment Minister, Arlene Foster, today announced that Fujitsu is creating 192 new jobs.
The jobs, to be based at Fujitsu's Business Services Centre at Timber Quay, Londonderry, include 177 full-time permanent positions and 15 business apprenticeships. Invest Northern Ireland has offered over £990,000 of support towards the full-time positions.
Speaking at the firm's Londonderry offices, The First Minister Rt. Hon. Peter D Robinson, MLA said: "Today's announcement of 192 new jobs is a positive endorsement of Northern Ireland by this international company. I very much welcome that Timber Quay in Londonderry was chosen over a number of other European locations.
"I met with President Masami Yamamoto of Fujitsu Limited during a business mission to Japan last week and discussed the final details of this project. I reinforced Northern Ireland's commitment to supporting Fujitsu's continued growth and I have no doubt that this further investment will undoubtedly promote and strengthen Northern Ireland's ability to attract other inward investment projects in the business services sector.
"This investment announcement builds upon the positive impact that the G8 and the International Investment Conference has had on our reputation as an excellent location for overseas investors."
Arlene Foster said: "Fujitsu have had a presence in Northern Ireland for over 35 years and today's announcement reflects the company's continued commitment to Northern Ireland.
"Following on from Prime Minister Shinzo Abe's visit for the G8 Summit in June, senior representatives of the company attended the Investment Conference in October, where plans for this expansion were discussed.
"Timber Quay was chosen by Fujitsu over a number of other European locations. The company's decision to create 192 new jobs in Londonderry is proof that events like G8 and the Investment Conference are delivering for the whole of Northern Ireland."
The jobs will include a range of critical business support roles including administration, financial, procurement and human resources that will support Fujitsu's internal operations.
They will also include a range of technical and software support roles that will support ongoing work for a wide range of private and public sector customers across the UK and Europe. The average salaries will be above the Private Sector Median, with roles appealing to a wide range of people including school leavers, graduates and those returning to work.
Greg McDaid, Client Managing Director, Northern Ireland at Fujitsu UK & Ireland said: "When considering where to locate this Business Services Centre Fujitsu carried out a detailed assessment of a number of potential locations. Our centre at Timber Quay was selected as the best location based on the availability of a highly skilled and motivated workforce and the excellent advanced telecommunication infrastructure. These qualities, coupled with the support offered by Invest NI meant the decision was taken to locate this new centre in Londonderry."
Fujitsu designs, builds and operates IT systems and services for customers in the retail, financial services, telecoms, utilities and government markets.