85 New Jobs in a £10million Investment by Thompson Aero Seating
19 June, 2014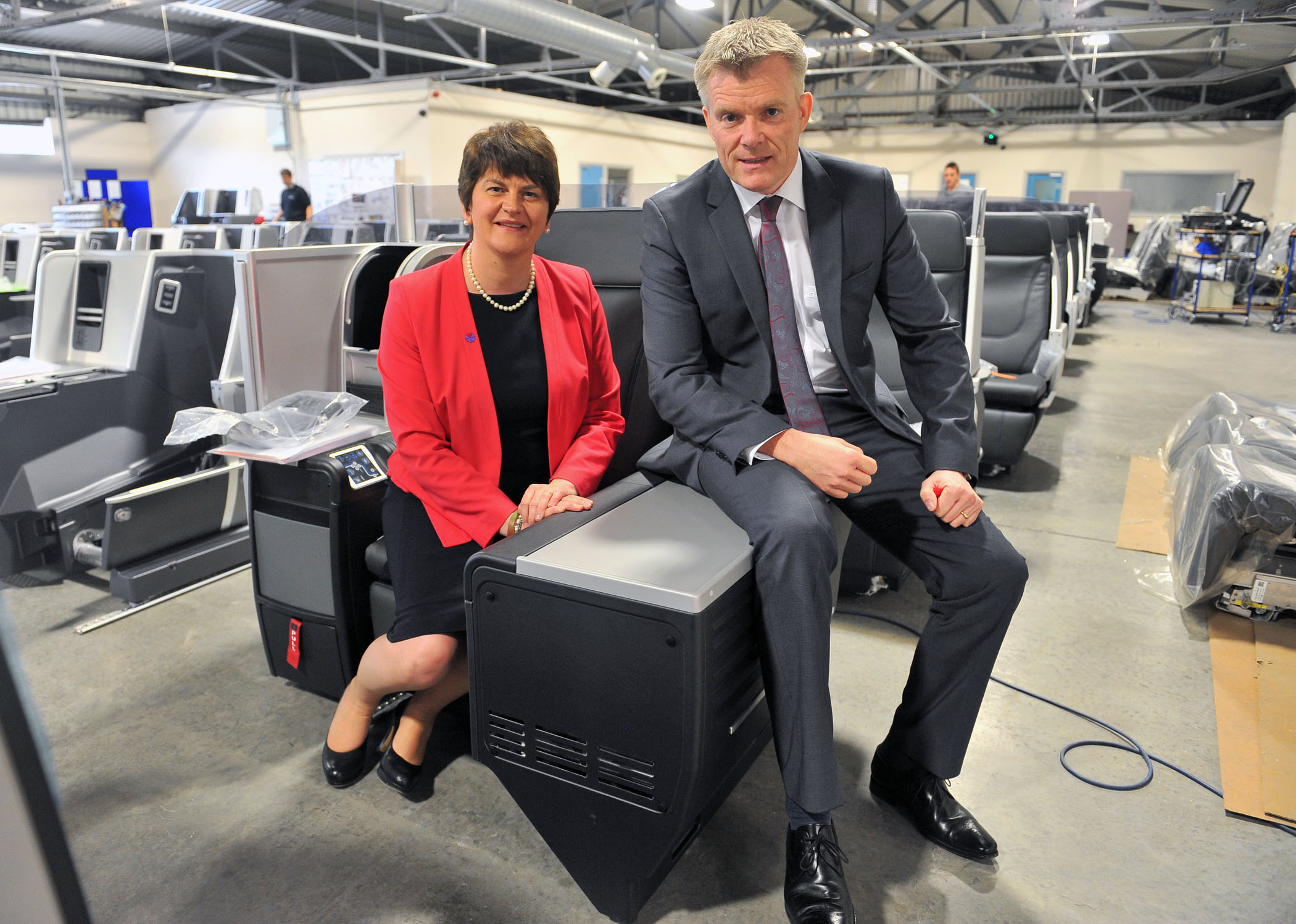 Enterprise, Trade and Investment Minister Arlene Foster has announced a £10million investment by Thompson Aero Seating Limited, creating 85 new skilled manufacturing jobs.
The Portadown-based company designs and manufactures business class seats for the commercial airline sector. Invest Northern Ireland has offered Thompson Aero Seating £1.7million to support the creation of the new jobs, which will help boost its production capacity in order to meet the growing demand for the company's business class seating.
Announcing the investment Arlene Foster said: "Thompson Aero Seating has positioned itself as a credible own-brand provider of high quality business class aircraft seats and this expansion signals its continued commitment to growth in the global aerospace industry.
"The 85 new jobs being created at the company will generate £3.5million annually in salaries for the local economy and ensure Thompson Aero Seating can continue to meet tight airline delivery schedules.
"Northern Ireland's aerospace sector has an international reputation for quality and innovation which, with support from Invest NI, is growing year on year. Thompson Aero Seating's investment will not only enhance this position but contribute to the rebalancing of the local economy by driving export growth and increasing employment."
Gary Montgomery, Chief Executive Officer at Thompson Aero Seating Ltd, said: "Thompson Aero Seating has witnessed tremendous growth and success in recent years and the support offered by Invest NI has been instrumental to our business' development.
"With air traffic expected to double in the next 15 years our latest expansion supported by Invest NI will help us capitalise on this potential business. Our target is to grow sales of our patented seating concepts by over £40 million in the next two years and with an already very strong order book confirmed, we are well positioned to achieve this objective."
Thompson Aero Seating Ltd now based in three sites in the Portadown area currently employs c.137 skilled staff.