Bell Announces 80 new Jobs at Decora Blind Systems
03 August, 2015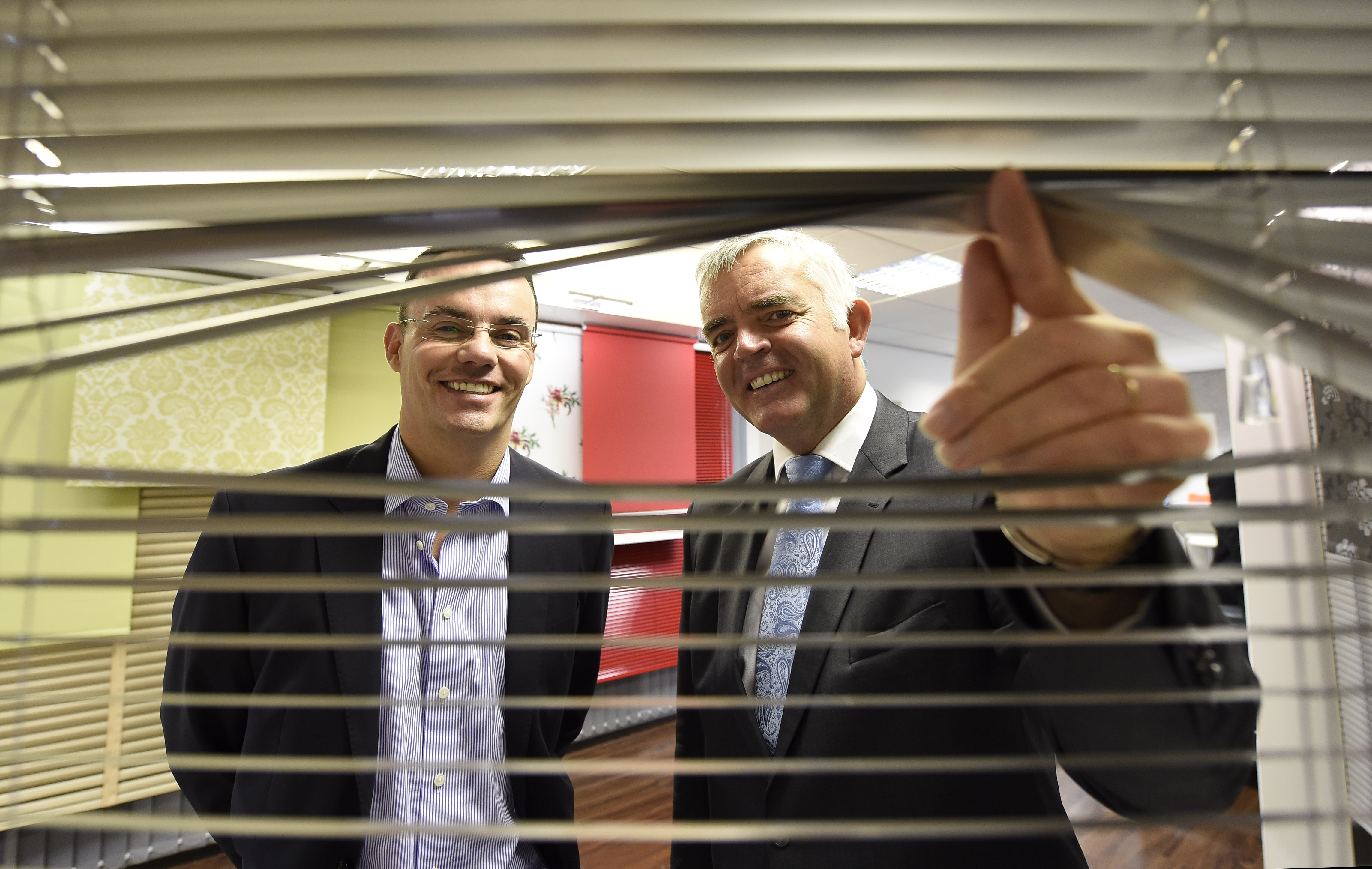 Enterprise, Trade and Investment Minister Jonathan Bell MLA has announced Decora Blind Systems plans to expand in Lisburn, creating 80 new jobs over the next two years.
The family-owned blind manufacturing business is benefiting from an Invest Northern Ireland employment grant of £240,000 towards the new jobs. Recruitment is underway and 43 of the roles are already in place.
Jonathan Bell said: "Over the last 35 years, Decora has grown into a dynamic, innovative business and this expansion, supported by Invest NI, underlines its drive and ambition to succeed in markets outside Northern Ireland.
"Decora is ranked as one of the largest window blind producers in the UK and its clients include some of the largest independent blind companies in the country. The company has focused on manufacturing and wholesaling speciality products, introducing contemporary ranges with high value design properties. Once in place, the 80 new jobs will generate £1.4 million annually in additional salaries and offer employment opportunities across a range of roles including customer service and manufacturing."
Stuart Dickson, Managing Director of Decora Blinds Systems, said: "Decora's business growth over the past five years has been consistent. Our continued goal is to ensure employee, customer and supplier relationships are harnessed to their full potential. This makes sure that we continue to have the passion, creativity and imagination to continue to produce blind solutions that deliver and communicate value to our customers. We use this dedicated work ethic along with state of the art processes and systems for endless product possibilities. We are striving to create new opportunities for continued growth across our workforce to support the corporate strategy."