Business in Dubai 'Wee Buns' for Graham's Bakery in Dromore
08 December, 2014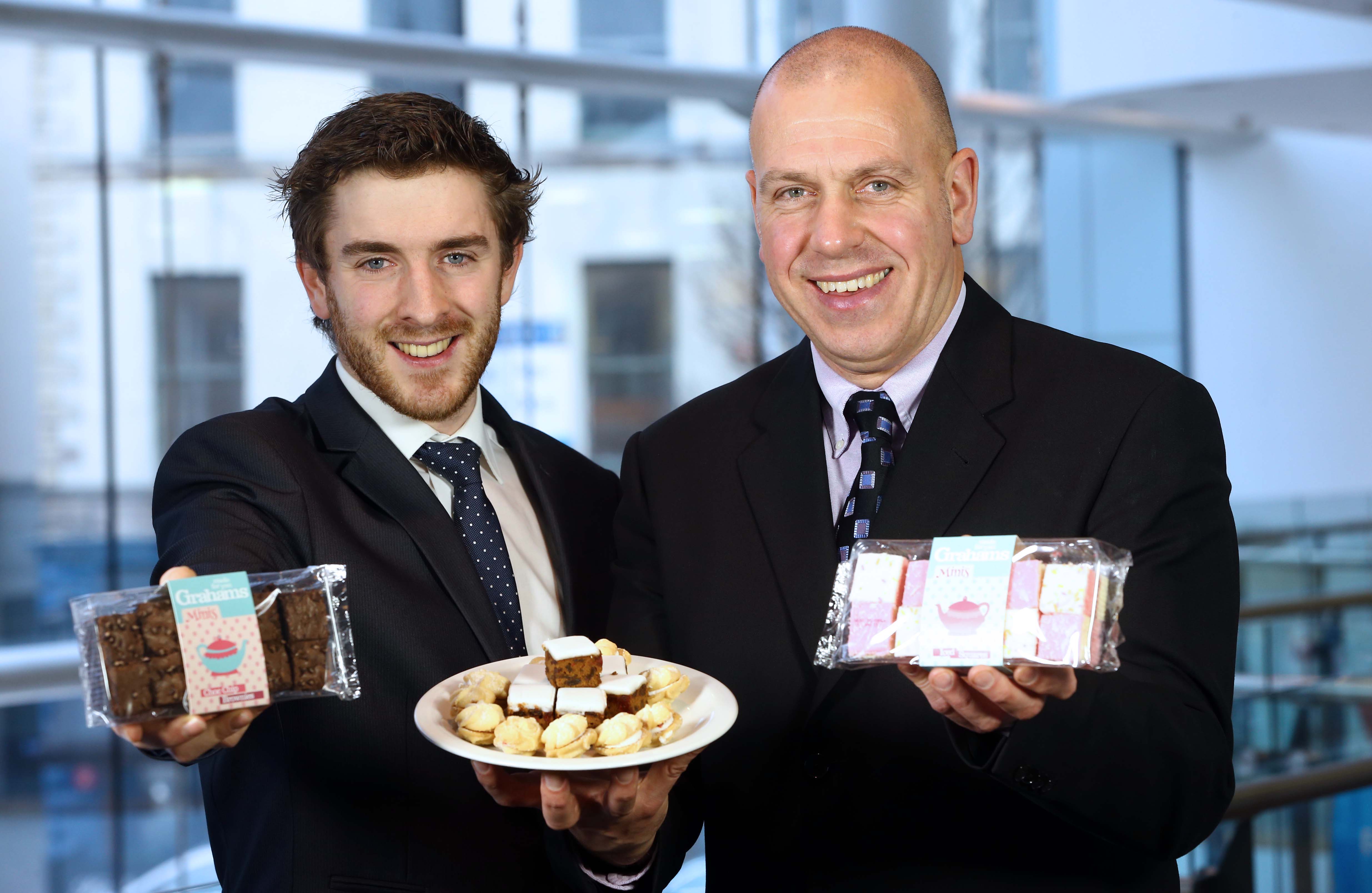 Graham's Bakery in Dromore has won business with one of the biggest supermarkets in the United Arab Emirates for a new range of mini cakes with assistance from Invest Northern Ireland.
The company has begun supplying Spinneys in Dubai with a mini bite range including shortbread biscuits, brownies, viennese whirls and swiss rolls. The contract with Spinneys was assisted by an Invest NI food marketing team.
Welcoming the new export contract John Hood, Invest NI Director of Food and Tourism said: "This is an immensely encouraging contract won by Graham's. It shows that a traditional business can compete successfully internationally by investing in new product development for export and especially by deploying the resources required to grow business abroad.
"The company, which has also received support for new packaging concepts from our Design Development Programme, is working closely with our food marketing advisers and has responded quickly and very professionally in terms of product developments and following new business leads to secure new opportunities in Britain and the Emirates.
"As a result of this responsive approach, Graham's has secured significant business abroad that will help to ensure profitable growth."
The family owned and managed bakery currently employs 30 people in Dromore.
Tim Graham, Graham's Sales and Marketing Director said: "This is a very significant contract in terms of the quality of the customer, the range of cakes that we are supplying and the extent of the business. Spinneys is one of the biggest and most successful retailers in the Middle East and especially in the Emirates where it has an extensive network of supermarkets.
"We are shipping our mini range, which we launched in September to help expand our sales outside Northern Ireland, the most important element in our business growth strategy.
"We appreciate greatly the enthusiastic support from Invest NI, both towards marketing activities outside Northern Ireland which has enabled us to link up with Pan Euro Foods to supply Spinneys, and also for brokering contracts with Ocado, the on-line supermarket in England and Scot Mid Co-op in Edinburgh.
"Invest NI has also assisted the development of the business by means of programmes such as Design Development, Innovation Vouchers and lean manufacturing. This support has enabled us to improve our productivity and overall competitiveness in the Emirates and other markets," he added.
Graham's Bakery was formed in 1955 to bake a wide range of traditional home bakery items such as cakes, buns, biscuits, tray bakes and iced diamonds for the local community. The business has since developed into a supplier of products to retailers in Great Britain and the Republic of Ireland. It also supplied Tesco Northern Ireland and in the Republic of Ireland and, most recently, the Henderson Group.