Business success continues in the North West for Elemental Software
30 November, 2021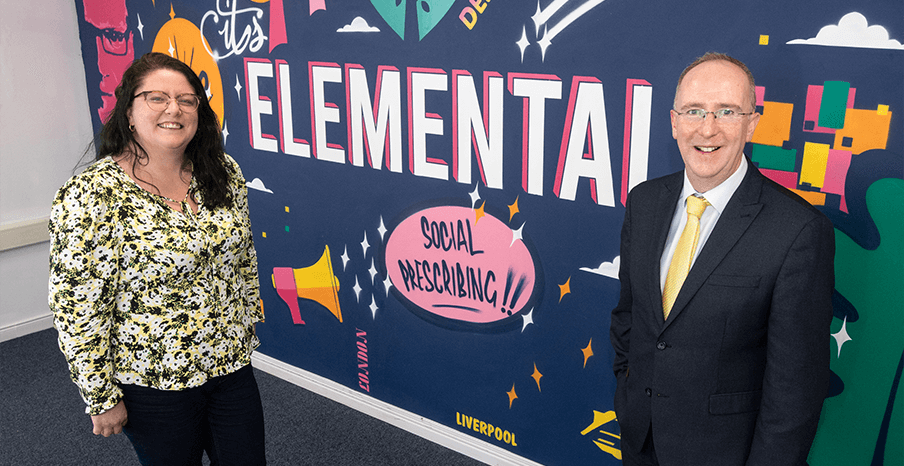 Pictured (L-R) is Leeann Monk-Ozgul, Operations Director and Co Founder, Elemental Software and Des Gartland, North West Regional Manager, Invest NI.
Invest Northern Ireland's North West Regional Manager, Des Gartland, met with Derry based social prescribing company, Elemental Software this week to see first-hand how Invest NI support is enabling the company to grow its business in Great Britain and RoI.
Speaking from Elemental Software's Derry premises, Des said: "It is great to meet with Elemental Software today. The Department for the Economy's 10X Vision identifies companies like Elemental Software as vital for Northern Ireland's economic future due to their use of innovative technologies to develop health care solutions.  I couldn't agree more. We've partnered with the North West SME since 2014 right through to its recent acquisition, supporting it with R&D, job support and marketing activities. This support has helped it refine its social prescribing service, drive sales growth and break into multiple new sectors.
"It was a pleasure to see this support in action today and to hear about the recent contracts it has secured across Great Britain and RoI. We will continue to help Elemental Software as it accelerates its global growth even further, maximising on opportunities and ultimately placing the North West on the global health tech map."
Invest NI's R&D support is part funded by the European Regional Development Fund under the Investment for Growth & Jobs Northern Ireland (2014-2020) Programme.
This support is part funded by the Department for the Economy Economic Recovery Action Plan.