CDE Global Expansion to Create 50 New Jobs in Cookstown
02 July, 2014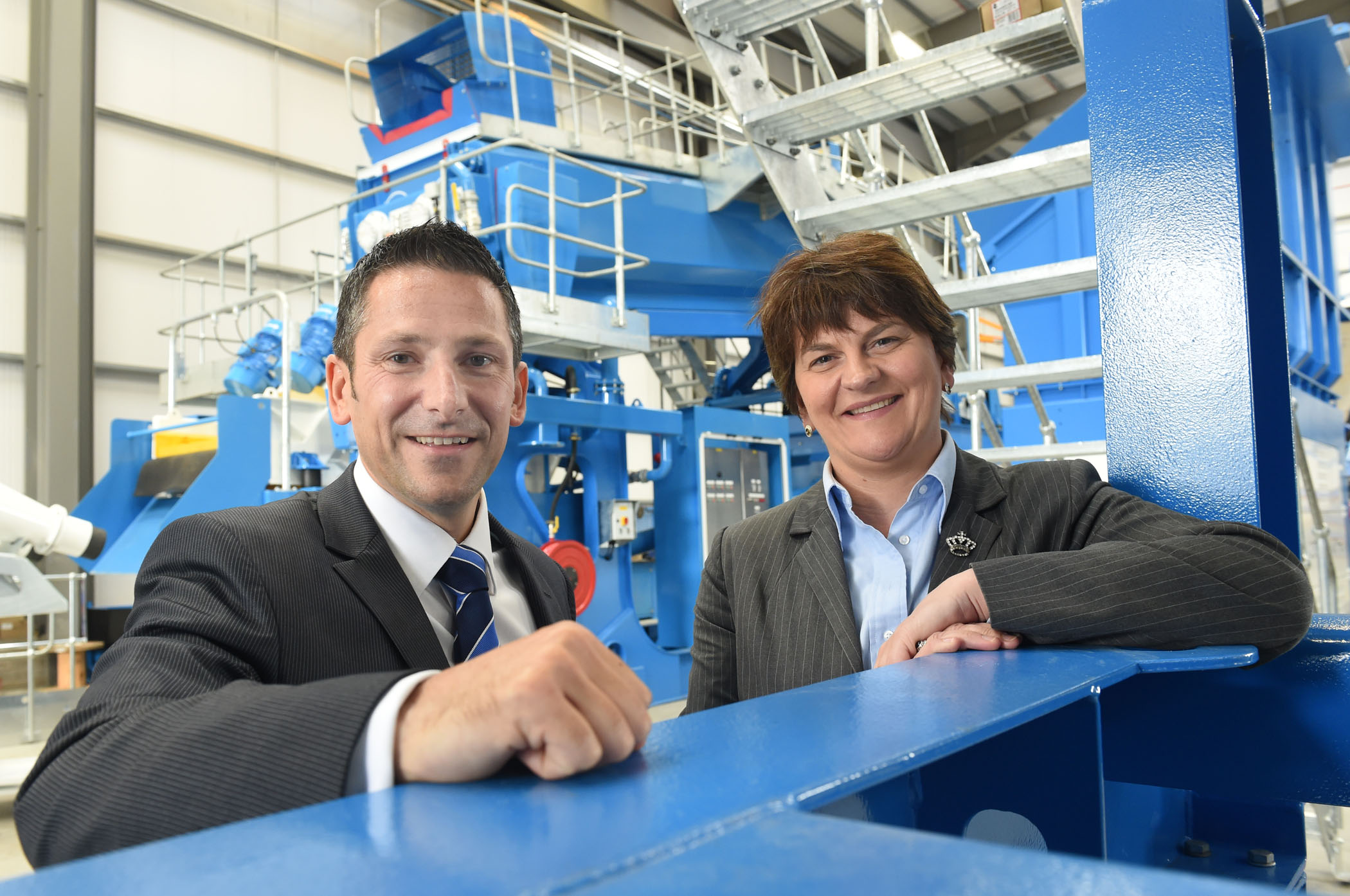 Enterprise, Trade and Investment Minister Arlene Foster has announced a £3million investment by Cookstown company CDE Global, which is creating 50 new jobs.
The company designs and manufactures bespoke materials washing equipment for the construction, mining, specialist industrial sands and environmental sectors. This investment underpins its plan to expand its export reach, and in particular to target markets in North America, Australia, South Africa, Brazil and Europe.
Arlene Foster said: "This investment by CDE Global will enable the company to roll out its ambitious export strategy and underpin its position as the world's premier provider of specialist washing systems.
"The 50 new jobs offer employment opportunities across a range of disciplines including engineering design, finance, sales and marketing, and are a boost to county Tyrone and the wider economy. This expansion further builds on CDE Global's sustained growth which has been driven by its focus on product development and export sales.
"I am also delighted to report that Invest NI has surpassed its Programme for Government target for jobs promoted. The agency was set a target by the NI Executive of 25,000 in four years. As at the end of May, the agency has promoted 25,543 jobs, ten months ahead of schedule. This is the fifth of its Programme for Government targets it has delivered against early, testament to the hard work and dedication of the team at Invest NI."
Invest NI has offered £614,000 of support for the 50 new jobs in Cookstown, 14 of which are already in place.
Brendan McGurgan, CDE Global's Managing Director, said: "Our objective is to significantly increase overall turnover and push up our level of exports through targeted marketing activity. In addition to our growth in Cookstown, we plan to establish a local presence in our key target markets supported by our growing network of regional service partners.
"Invest NI's support is essential to enabling us to implement our business plan quickly on the scale we need to achieve our goals."
CDE Global is an award-winning company that employs more than 250 people globally.