Crossland Tankers Boosts Workforce in North West
20 March, 2014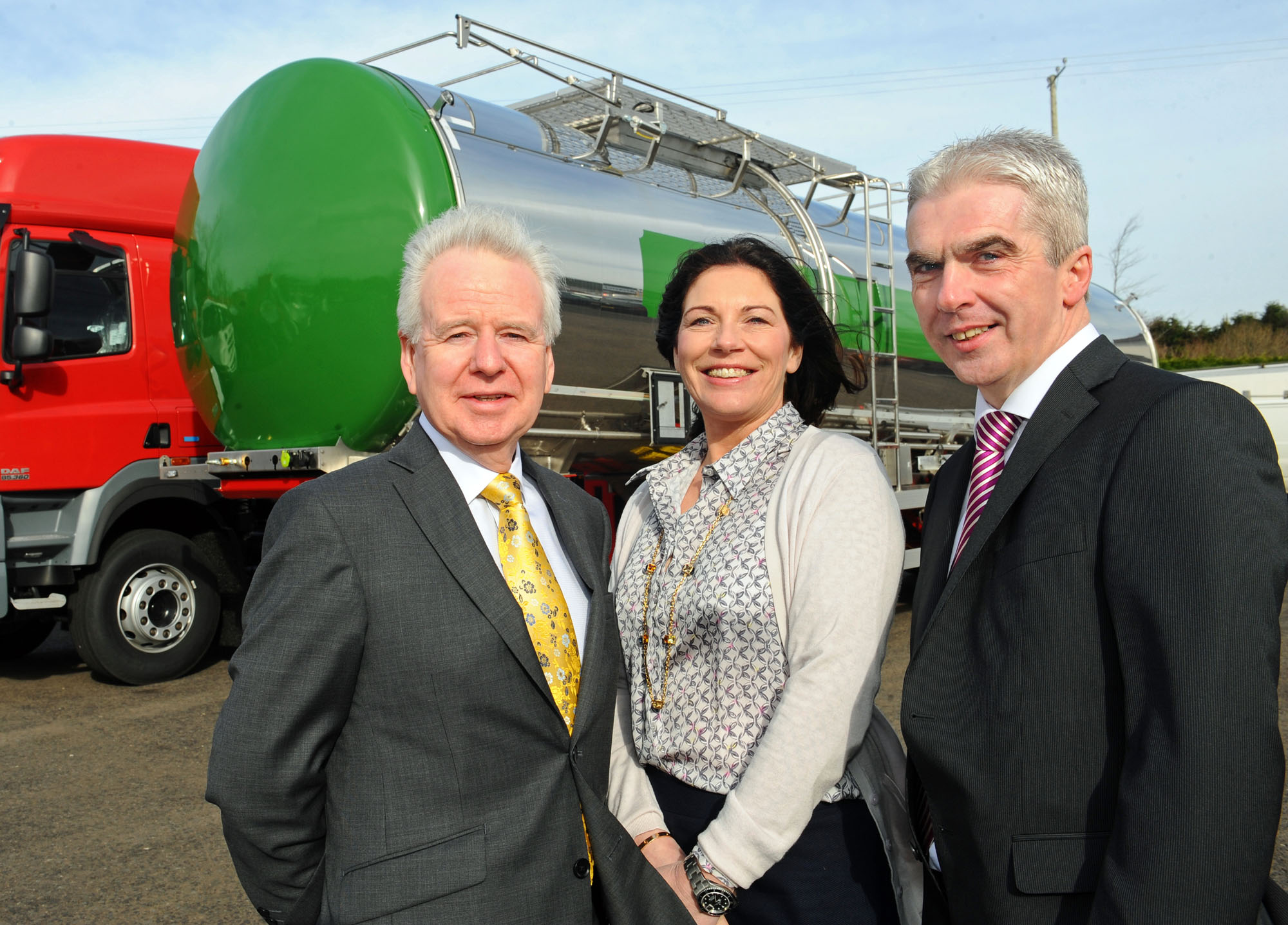 Crossland Tankers, based outside Swatragh, has recently created seven new positions with help from Invest Northern Ireland's Jobs Fund, as part of plans to grow its export sales.
Crossland Tankers manufactures, refurbishes and repairs road tankers for the milk, food, chemical, bitumen and waste sectors at it premises in Swatragh and Burnley. The seven new production jobs based in Swatragh include five new Welder Fabricators, a Stores Person and a Materials Handler.
Commenting on the expansion, Sean McKeown, Managing Director of Crossland Tankers, said: "Enhancing our workforce has helped boost our production levels enabling us to promptly deliver customer orders and secure new sales. Combined with the investments to our premises and in R&D, this expansion positions us competitively to grow our business across Europe."
The company has expanded its production and storage facilities in recent years and also invested in new product development to boost its competitive position across UK and Europe. Invest NI supported these activities; part funded by the European Regional Development Fund, and recently offered over £30,000 towards the creation of seven new jobs.
Kevin McCann, Director of Advanced, Engineering and Construction, said: "Crossland Tankers has grown to become a leading road tanker manufacturer in the UK and its commitment to R&D has already resulted in a strong export performance. Investing in its workforce will ensure this ambitious business has the resources required to take advantage of further growth opportunities."
Crossland Tankers Limited has a reputation for high quality products and a bespoke design service and has also benefited from technical advice and export marketing assistance from Invest NI.