Equestrian and Farm Feeds Aided By Invest NI to Grow Exports
13 June, 2014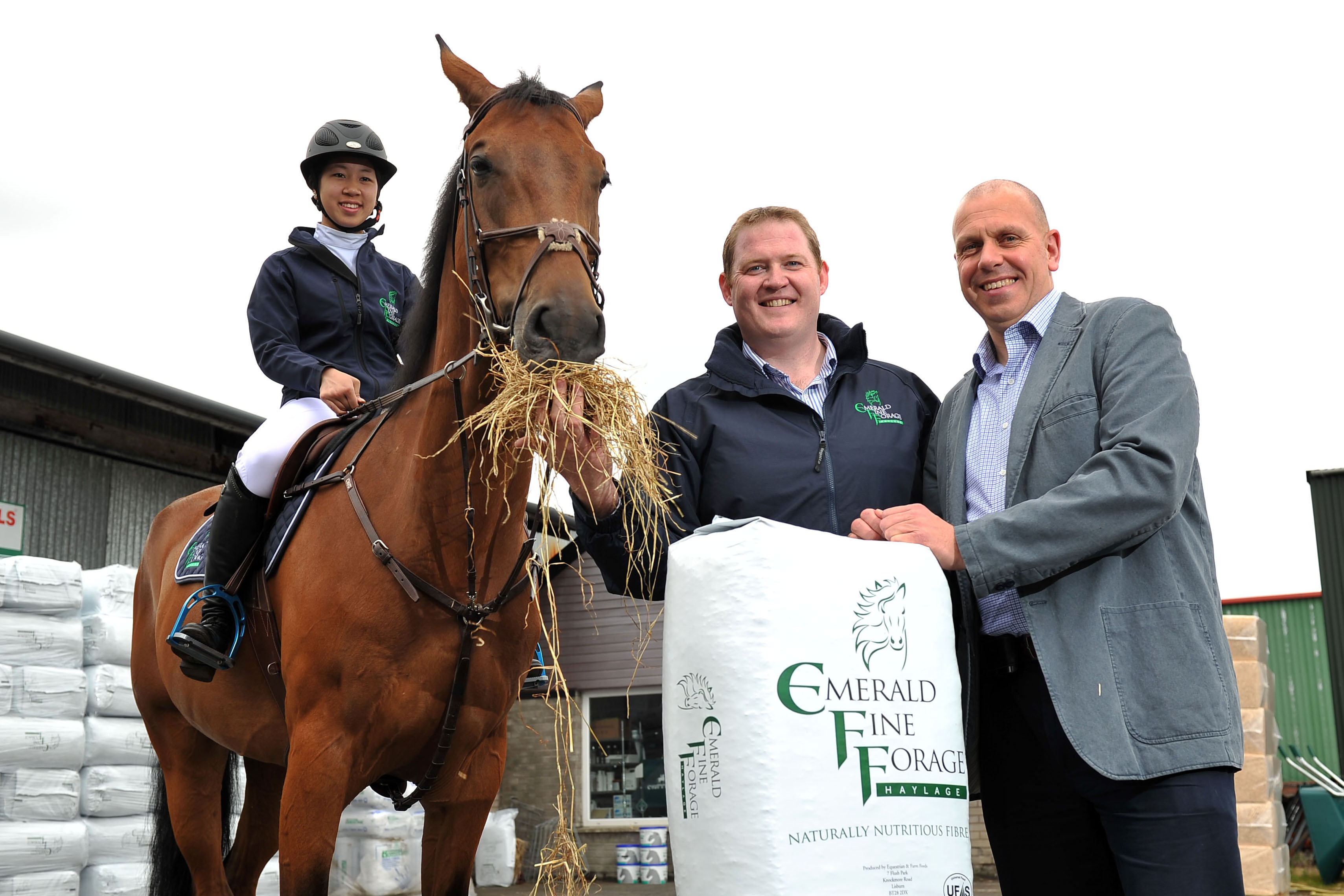 Equestrian and Farm Feeds (EFF) in Lisburn is being assisted by Invest Northern Ireland to invest over £100,000 in new products for the global equestrian industry.
The company, based at Flush Park, employs seven people in the production of feeds and supplements primarily for the equestrian industry. Invest NI has offered the company assistance of £22,000 towards the costs of developing new feed products aimed at expanding sales outside Northern Ireland.
Assistance for the company's expansion was announced by John Hood, Invest NI Director of Food and Tourism, during a visit to its production plant. He was briefed about the company's export plans by EFF Manager Peter McQuaid.
Mr Hood said: "This is an important strategic investment by a company which has a longstanding track record in the supply of equestrian feeds and supplements particularly to customers in Northern Ireland.
"Our support will assist this ambitious small business as it seeks to grow through greater engagement in equestrian markets outside Northern Ireland. The assistance is in line with our focus on encouraging companies to invest in innovative products designed for international markets.
"The European Horse Network estimates the annual spend on equestrian products and services could be more than €100 billion, which illustrates the scale of the export opportunity. Furthermore, the British Equestrian Trade Association estimates the industry in the UK is worth £3 billion a year and covers one million people who own horses, thereby providing a very substantial market closer to home," he added.
The company's products have been endorsed by one of the world's leading horsewomen, Thailand's Janakabhorn Karunayadhaj, known in showjumping as Dlite, a 16 year old winner of a series of events and a participant at equestrian events during the recent Balmoral Show. Dlite is currently ranked third in Europe.
Mr McQuaid said: "Our objective in making what is a very substantial investment for the business is to quadruple sales outside Northern Ireland and especially in Great Britain and the Republic of Ireland. This should see sales outside Northern Ireland grow to 65 per cent of turnover.
"We are aiming to achieve this by improving our new product development capability and overall competitiveness in these fast growing markets. At the heart of our investment is the introduction of a new production process that will enhance our capacity to support the development of new branded products.
"Our experience gained over 40 years in supplying equestrian feeds and supplements gives us a solid platform for the development of innovative products for a dynamic industry. Invest NI's advice and assistance has been extremely important to us in developing and implementing our growth strategy. We've also been assisted by equestrian experts at Enniskillen Equestrian College," he added.