Fleming Agri-Products Invests £600,000 and Creates 15 New Jobs
21 January, 2015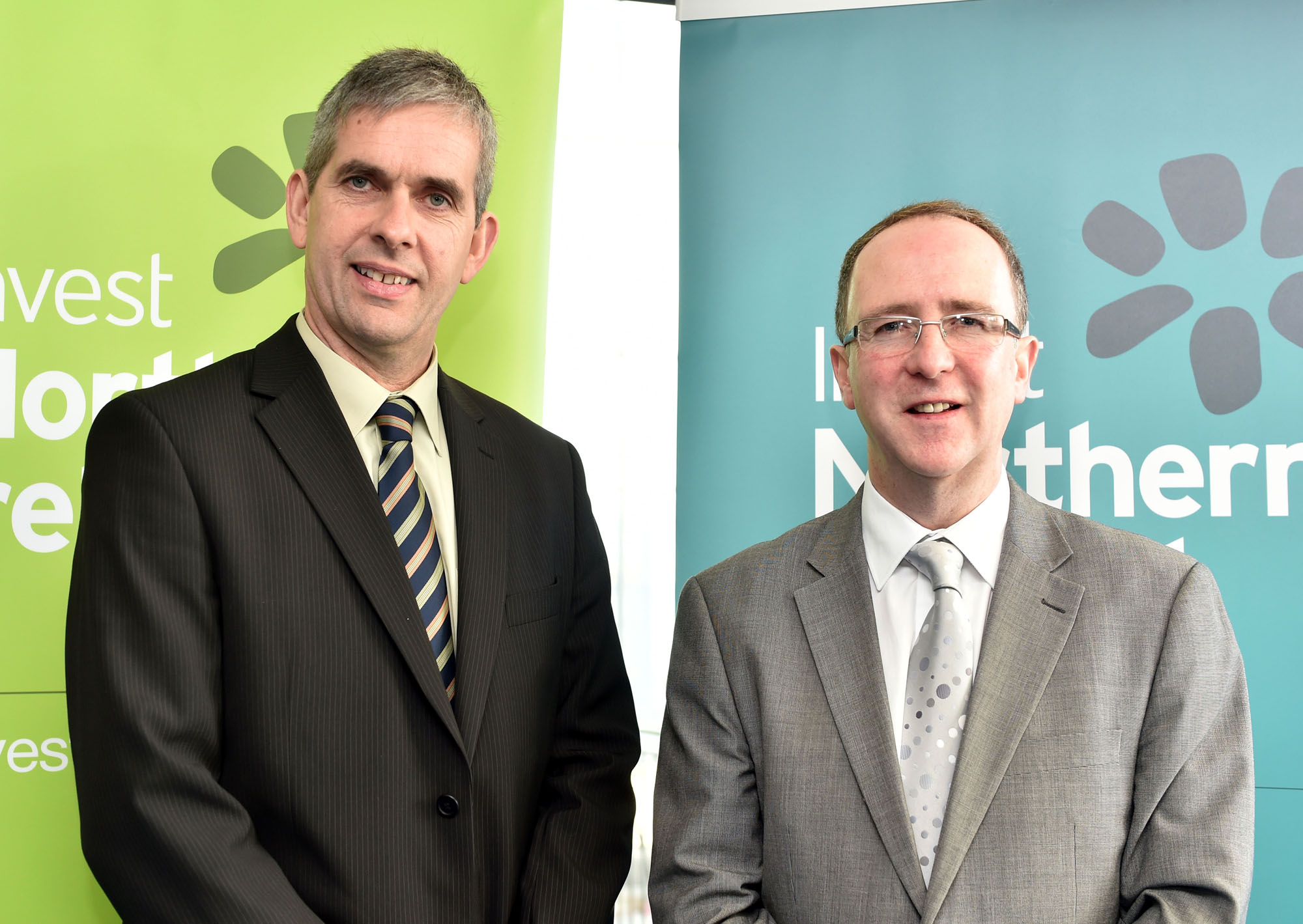 Fleming Agri-Products at Newbuildings is being assisted by Invest Northern Ireland to invest almost £600,000 on a development plan to expand export sales and create 15 new jobs.
The company, a leading manufacturer of agricultural and ground maintenance machinery for clients internationally, is receiving marketing support plus £45,000 from the Invest NI Jobs Fund towards the new posts, which will result in employment rising to 101 by 2016.
The new posts, which include a senior position in sales and marketing and several in technical support roles, will have an average annual basic salary of £16,000.
Announcing assistance for the investment, Des Gartland, Manager of Invest NI's North West Regional Office, said: "This important expansion by a long established and successful export-led business represents a further commitment to both the economy in the North West and the customer base across the world.
"Our assistance has been shaped to support this ambitious business as it seeks to expand its export sales in key markets such as Australia and New Zealand, and to exploit other opportunities it has identified in Scandinavia and mainland Europe.
"In addition to assisting its growth in global markets, our support will help the business in continuing the development of innovative equipment to meet customer requirements and provide enhanced customer support services," he added.
George Fleming, Managing Director of Fleming Agri-Products, said: "Our drive to increase exports substantially by 2016 is on target and has benefited recently from new business won in target markets including Australia and New Zealand.
"Invest NI has assisted this strategic marketing focus over many years both financially and more importantly through staff development programmes as well as support for our in house facilities and processes, which have been structured to enable us to respond quickly and effectively to opportunities as they develop abroad.
"We've created a broad range of machinery for many activities for a wide customer base including farms, public sector bodies and sports organisations. Underpinning our success is a commitment to work with customers on the development of solutions -equipment and services - that meet their specific needs.
"Our ability to develop these solutions quickly depends on the quality of people that we've been able to recruit in the North West. We've developed a highly skilled and motivated workforce which enables us to compete successfully both at home and abroad.
"As a result, we are committed to continue manufacturing in Northern Ireland. All of our value-added activities are carried out here at Newbuildings."
You can listen to Jonathan Lecky speak about how the business will benefit from Invest NI support.
Fleming Agri-Products, which has been based at Newbuildings since 1983, has invested extensively in its substantial site in the town and in initiatives to increase efficiency and productivity, thereby strengthening its ability to compete in the international marketplace.