Foster: Innovation Can Help NI Thrive in Marine Sector
05 November, 2013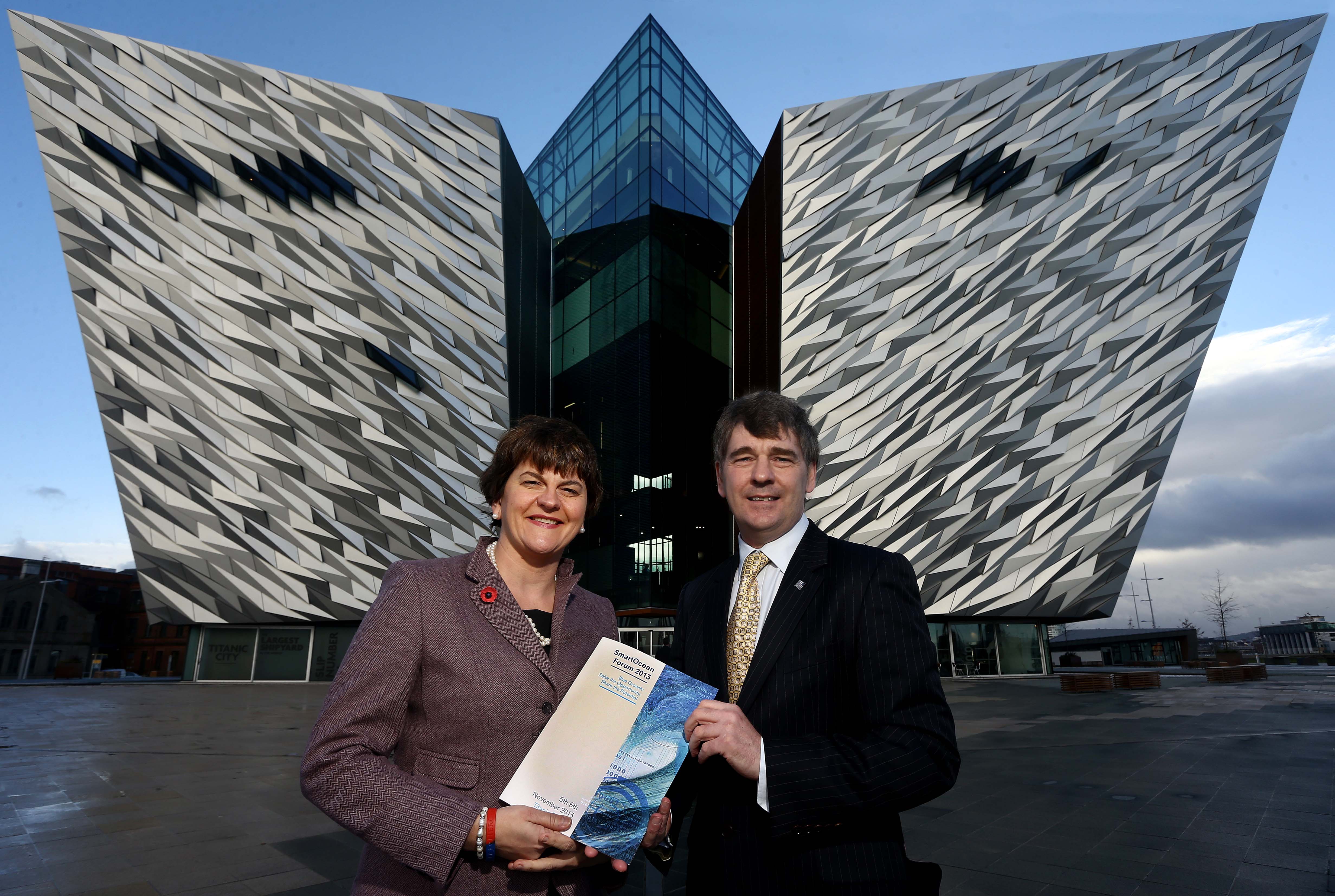 Enterprise, Trade and Investment Minister Arlene Foster has said Northern Ireland can become a leader in the development of products for the global marine sector.
Speaking at the SmartOcean Forum at Titanic Belfast, Arlene Foster said: "Today's SmartOcean Forum follows the recent Northern Ireland Investment Conference which successfully highlighted to an international business audience the strengths that we have to offer.
"Programmes like SmartOcean allow us to continue building on our traditional strengths of engineering excellence and our long history of innovation, whilst developing new skill sets to meet the needs of the fast changing world of technology and renewable energy."
The Invest Northern Ireland sponsored event will focus on developing high-tech products and services for traditional sectors such as fisheries, aquaculture, transport and security and emerging sectors such as renewable ocean energy and environmental monitoring, and ocean observation.
The two-day Forum will also give insights on emerging markets, policy and opportunities for innovation associated with the launch of Horizon 2020 in 2014 and will focus on the challenges for SMEs to drive innovation in an emerging marine technology sector.
The Minister added: "My department has been leading on the development of the Northern Ireland Innovation Strategy, which has the concept of open innovation and collaboration at its core. The rapid rise of innovation in technology and the emerging opportunities coming from the marine sector offers considerable scope and opportunities for those companies who are willing to find new innovative ways of working and developing.
"I firmly believe that effective industry/academic collaboration is essential if we are to achieve our aspirations to transform Northern Ireland into one of the most innovative regions in the UK. The SmartOcean programme is a great example of what can be achieved when different organisations work together and it is through collaboration like this that Northern Ireland can aspire to become a truly innovative region."