Fusion Antibodies Helped by Invest NI to Harness Life-Saving Techniques
14 November, 2013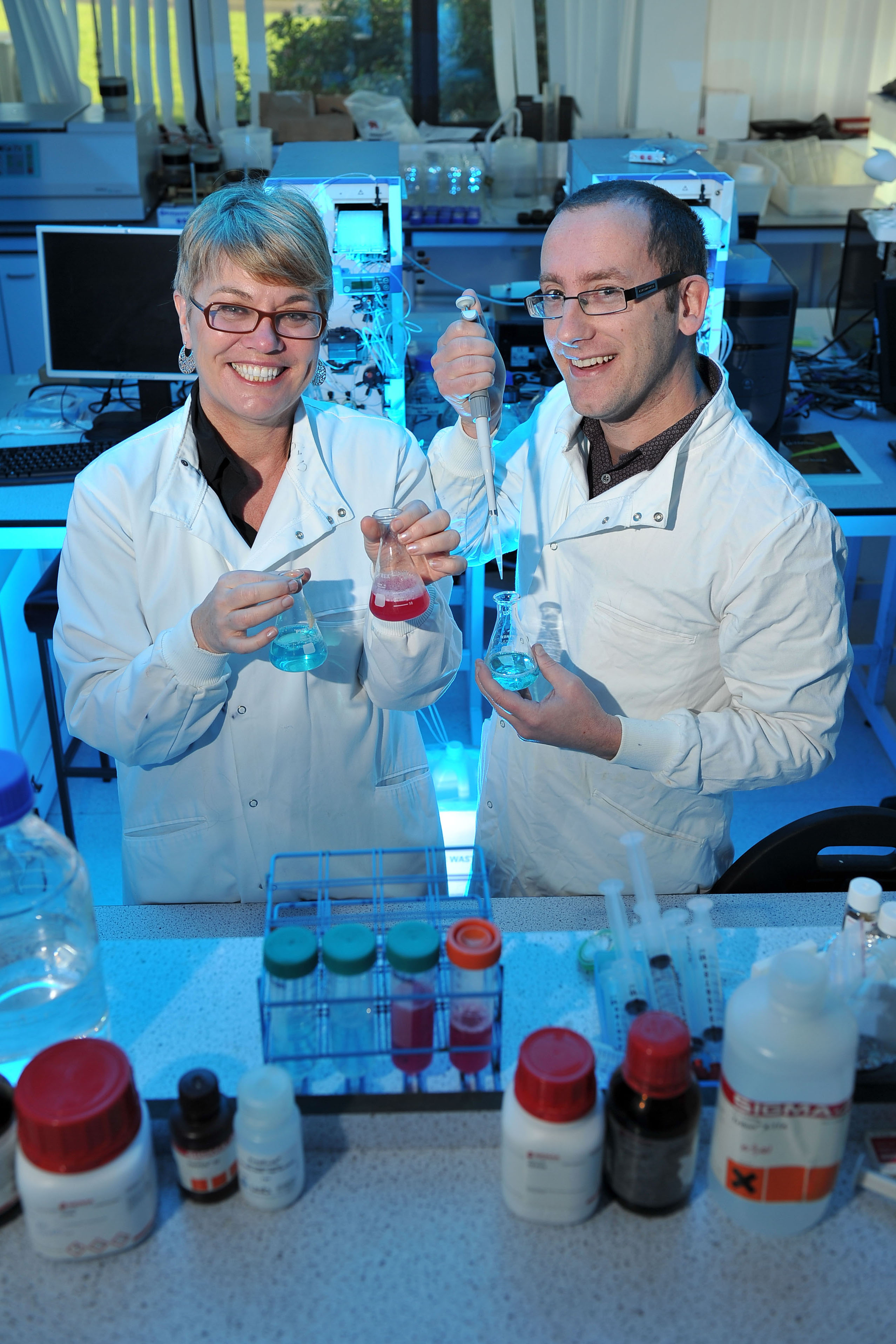 Fusion Antibodies Ltd is helping to turn leading-edge research into novel drugs for the treatment of cancer and other chronic conditions with support from Invest Northern Ireland.
The company, a spin out from Queen's University, Belfast is currently employing 10 people in its labs at Springbank Industrial Estate, near Lisburn. It is using Invest NI R&D support to develop technology services to further the work of international research teams.
Fusion's DNA sequencing technology can assist in the development of novel biological molecules, that may be used as innovative drugs for human diseases including cancer, coeliac disease, chronic fungal infections and immunological indications.
Fusion Antibodies has also received assistance from Invest NI to step up international marketing of its expert services.
Support for Fusion Antibodies was announced by Tracy Meharg, Invest NI's Executive Director of Business Solutions, during a visit to the company. She was briefed about the company's achievements and future plans by Dr Paul Kerr, the Managing Director.
Tracy Meharg said: "Fusion Antibodies is at the forefront of the development and sequencing of antibodies for use in the diagnosis and therapeutic treatment of cancer and other diseases. The company offers expertise that can help to accelerate the development of human drugs from programmes carried out by researchers in international pharmaceutical organisations and university labs.
"Invest NI's R&D support is enabling this technology-driven business, which currently exports all its antibodies and research services to clients in Britain, other parts of Europe, the US and Asia, to expand its knowledge base and expertise and to raise its profile further in all its target markets."
Invest NI has offered the company R&D support of £22,704 with an additional £46,600 offered to support a broad range of market development activities. Invest NI's R&D support is part funded by the European Regional Development Fund.
Dr Kerr said: "Invest NI's support for our strategic focus on the conversion of lab research into products that enable new drugs for a range of conditions is immensely important because this is now among the most dynamic business opportunities in life sciences.
"We have vast experience in the production, sequencing and modification of antibodies both in the lab and on computer gained over the past 12 years. We are now focusing our resources on our humanisation service and are strengthening our relationships with existing and potential research organisations which will position the company as a centre of excellence in this technique.
"To facilitate this approach, we recently signed collaboration agreements with Isca Diagnostics, a University of Exeter spin out business that is developing diagnostic tests, and Switzerland's Calypso Biotech, an exciting drug research company which develops drugs for inflammatory bowel conditions."