Glass Shutter Company Puts Innovation in the Frame with Invest Northern Ireland
13 May, 2015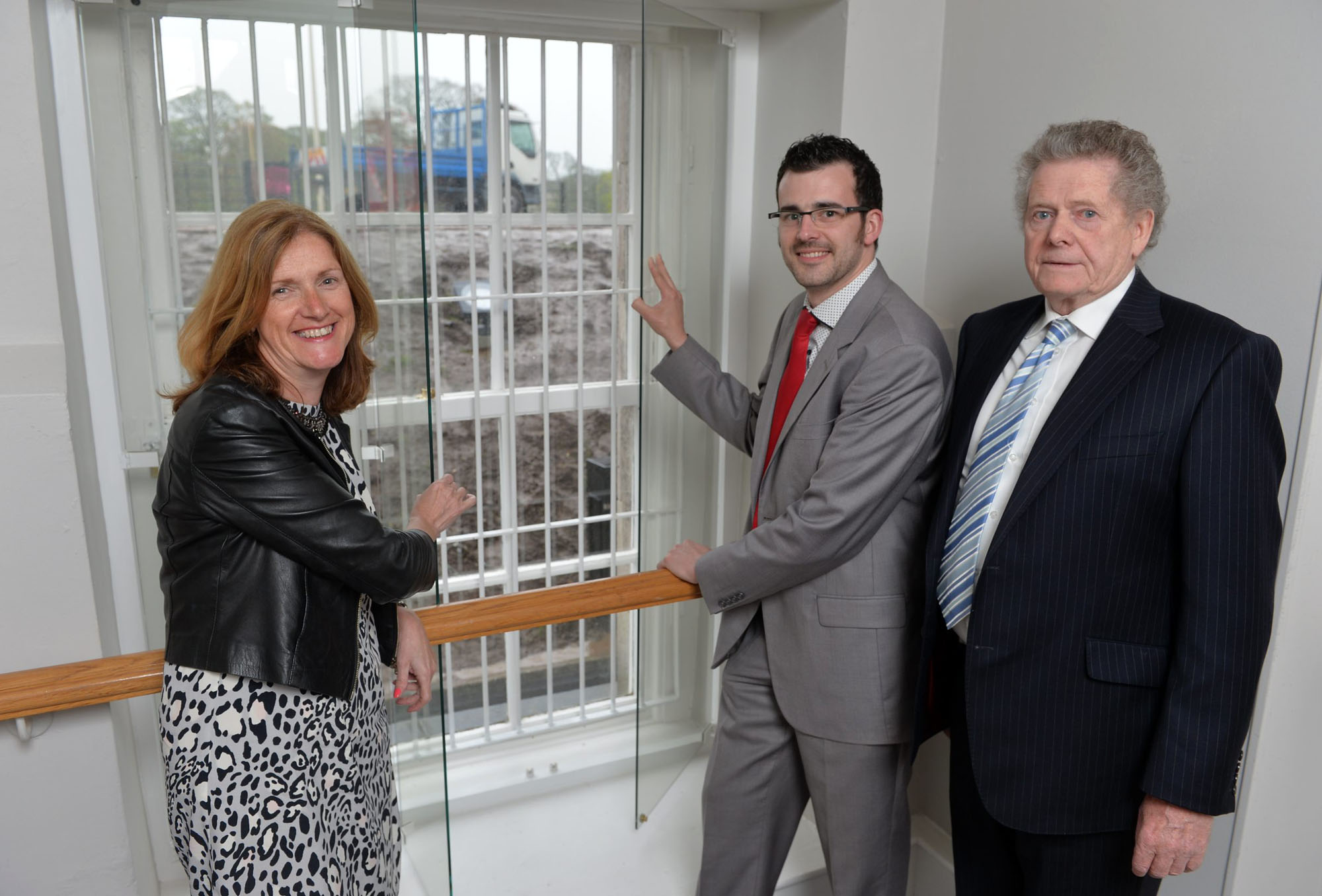 The Glass Shutter Company, located near Banbridge, has been assisted by Invest Northern Ireland to develop innovative technologies in order to reduce heat loss from traditional wooden sliding-sash windows.
The business, which is owned and managed by Tommy McClimond, recently applied the new frameless glass Shutters to windows at the historic Bishop's Palace in Armagh.
The Glass Shutter Company used Invest NI Innovation Vouchers to access advice and technical support from the Northern Ireland Technology Centre at Queen's University Belfast (QUB) and Ulster University to turn an initial concept into a successful commercial product with an extensive export potential.
Mrs Olive Hill, Invest NI Director of Innovation and Technology Solutions, commenting on the role of Innovation Vouchers, said: "Our vouchers enabled this enterprising small business to access support from QUB in turning an initial design into a working prototype that can be easily manufactured.
"The Ulster University also worked with the company on extensive laboratory tests to evaluate the thermal benefits of the new design and provided essential data to support the company's marketing activities in markets it has targeted for growth such as the Republic of Ireland."
These tests found a 40 per cent improvement in the thermal performance of a single glazed sash window when Glass Shutters were added.
"Invest NI vouchers are an excellent example of how we can help a small company to convert an original idea into an innovative product that enhances its growth potential in key markets," added Mrs Hill.
Mr McClimond said: "The new frameless, glass shutter system is the outcome of many years experience in joinery projects on historic and listed buildings where wooden framed windows were restored and reglazed.
"I saw an opportunity to develop a frameless glass shutter system for period homes and historic buildings that enabled owners to achieve significant savings on their heating bills. The Invest NI Innovation Vouchers were excellent in that they enabled me to turn this business idea into a successful venture.
"I was able to work with experts at both universities to improve the product and assess the effectiveness of the Glass Shutters in reducing heat loss. The system is ideal for period buildings such as the Bishop's Palace in Armagh because the frameless shutters can be installed in a way that makes them virtually invisible from the outside of the building.
"Without the Invest NI voucher scheme, the project would not have been able to come to fruition and reach the market," he added.