Golfers Hope for Intelligent Play with New Golf Performance App
27 May, 2015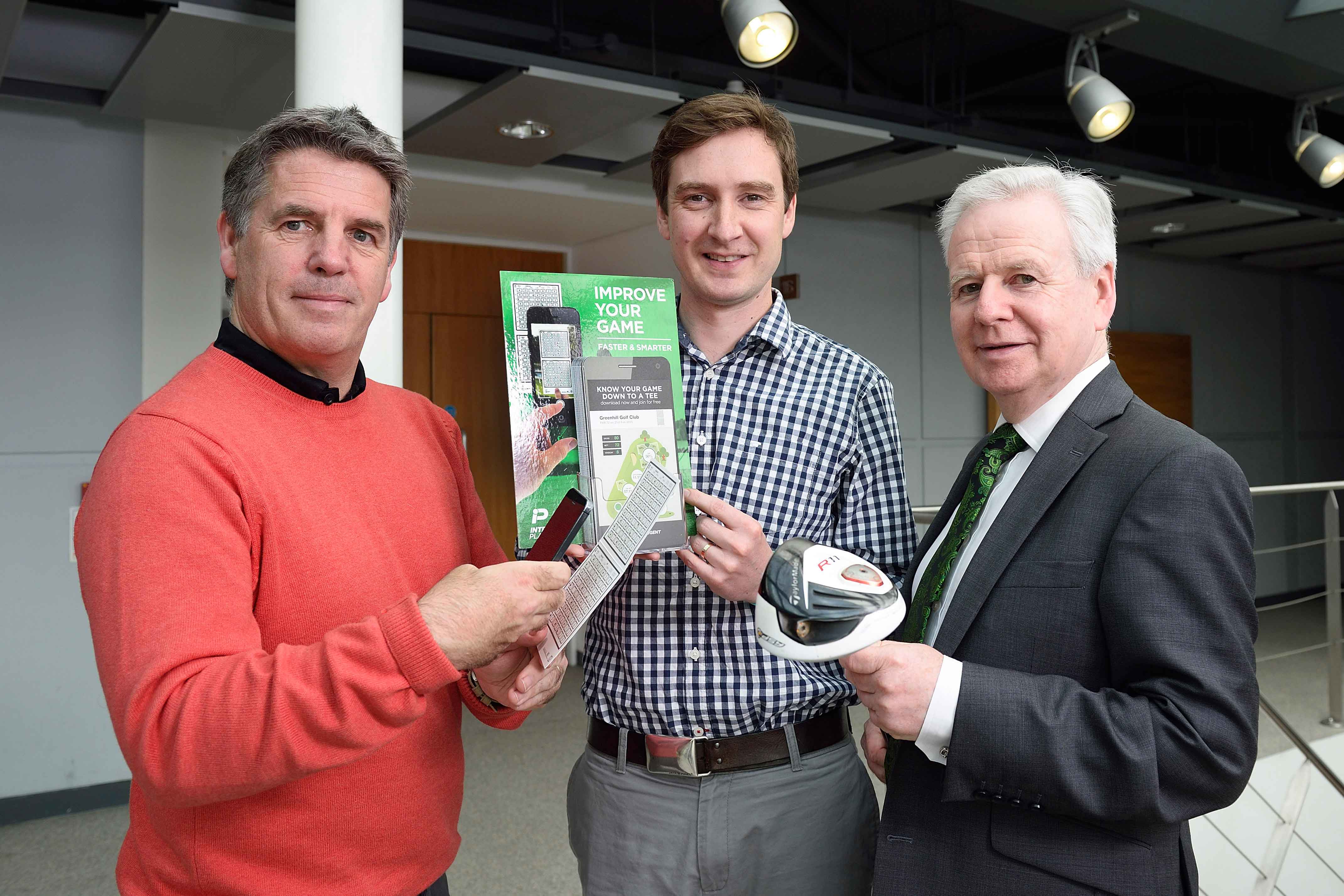 Belfast based PerformanceActive International Ltd has launched a new golfing performance app called Intelligent Play, with Research & Development support from Invest Northern Ireland.
Using GameScan technology, the revolutionary app allows golfers to record their rounds of golf and scores on a mix of online and offline technology, enabling them to track their performance and therefore practice in a unique way to improve their game.
Invest NI offered R&D assistance of £45,000 towards the development of the new app.
Kevin McCann, Invest NI's Director of Research & Development said: "PerformanceActive is an innovative company which has identified a niche with real growth potential in the golfing market.
"Through our R&D funding we have helped the company develop their app quickly and with increased levels of functionality for the user. R&D has proved a crucial part of their business mix and has been essential in enabling PerformanceActive to stay ahead of its competitors and to compete for business on a global scale.
"Impressively, they have already entered new markets with the technology and generated direct sales and packaged solutions for key US Colleges and Academies."
Intelligent Play's CEO Fergus Wallace explained: "We have a long standing relationship with Invest NI and their support has enabled us to take advantage of the emerging need for personal performance data, combined with the use of smart technology which is becoming more and more recognised within the golfing industry.
"We are operating in an environment where technology is constantly changing and evolving to meet the needs of our consumers. Our new golfing performance app meets these needs by allowing users to generate a wealth of data about their game and pinpoint areas that could be improved.
"Invest NI support has been vital to the overall success of bringing this new technology to market and helping our business grow outside Northern Ireland."
This project is part-funded by Invest Northern Ireland and the European Regional Development Fund through the European Sustainable Competitiveness Programme for Northern Ireland.