GoReport Grows Exports and Workforce Assisted by Invest NI
18 April, 2014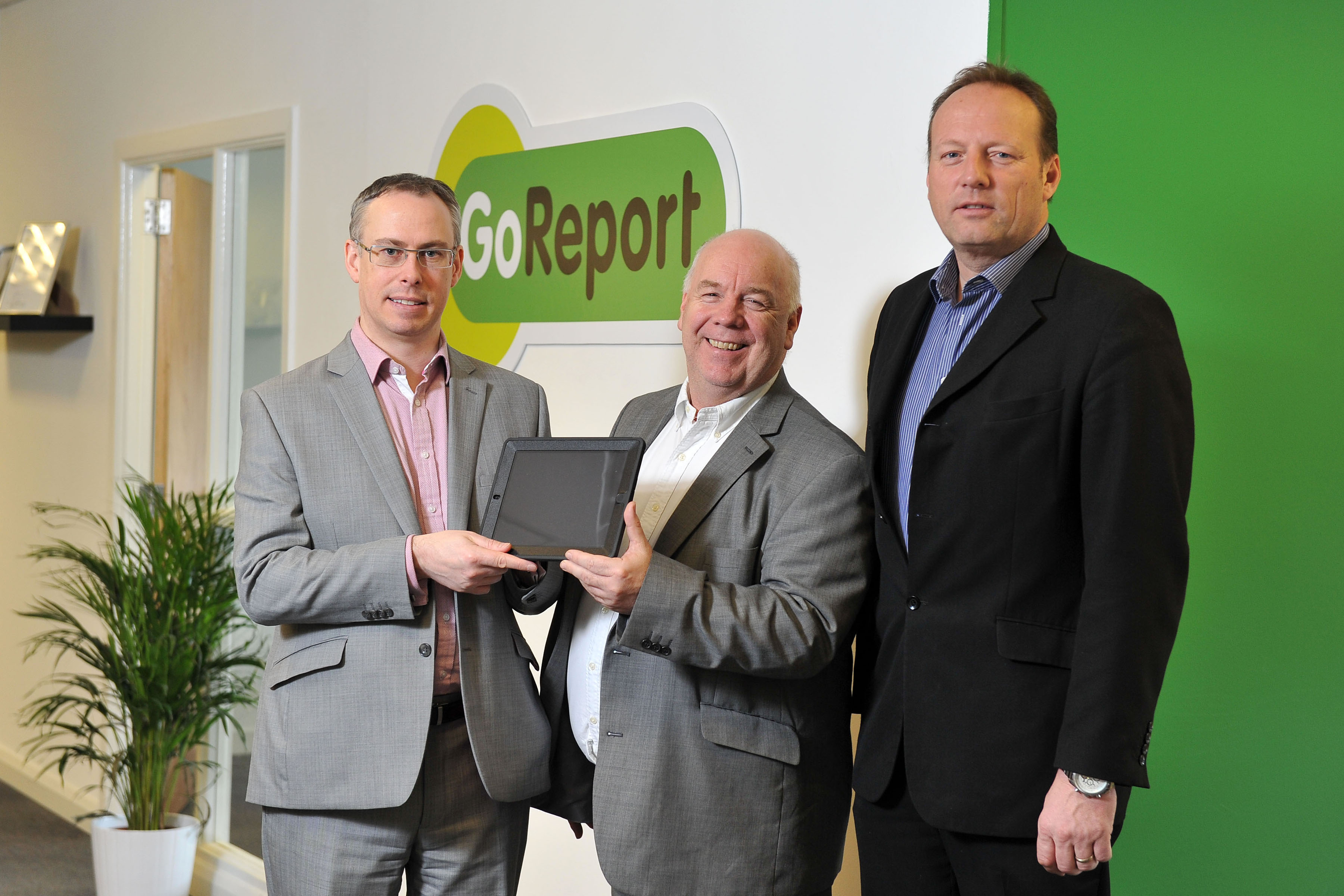 GoReport, the Belfast-based software specialist, has received Invest Northern Ireland assistance to grow export sales of its leading-edge technology for generating reports required by surveyors and other field based professionals.
Supported by Invest NI's Jobs Fund, the software firm plans to create six new jobs in engineer and marketing roles as part of its export development strategy.
GoReport has also benefited from R&D, marketing and technical assistance from Invest NI, part funded by the European Regional Development Fund to develop its new mobile technology product for market. Invest NI has offered £42,000 through its Jobs Fund to support the six new jobs.
Ian Murphy, Invest NI Director of Scalability and Growth, outlining support from the company, based in south Belfast, said: "GoReport is positioned at the forefront of important technology which makes the generation of specialist survey reports easier than ever before.
"The company has harnessed the latest mobile technology for tablet computers and smartphones to simplify capture, formatting and transfer of data to create professionally formatted reports quickly and efficiently.
"What it does is to bring report preparation by professionals such as surveyors, insurance assessors, architects and engineers in the field or remote locations into the 21st century by utilising Cloud and mobile technology.
"We've assisted and encouraged the development of the technology and the growth of the company through a comprehensive range of assistance. Support from the Jobs Fund and for marketing is enabling the company to realise the business potential of this very exciting technology in a project which also strengthens Northern Ireland's position as a global innovator in mobile communications."
Conor Moran, GoReport's Chief Executive Officer, said: "The system captures both qualitative and quantitative data including photographs on site and seamlessly generates an instant report. The user captures the data via a tablet and uploads it to the Cloud based web application. The server hosts the information in the Cloud which is completely secure and private to the customer.
"Our software enables the customer to edit the data via the website and download a professionally formatted report.
"Since its launch in December 2012 GoReport is now working with 12 of the top 20 property firms in the UK. We have also signed a licensing deal with the Royal Institution of Chartered Surveyors (RICS), meaning we are the first company to make the RICS HomeBuyer survey templates available on an iPad for RICS members.
"Invest NI has been immensely supportive in helping us to develop the technology and is now providing assistance and encouragement that will enable us to scale the business within the property sector and into other industries, especially with clients outside Northern Ireland."
GoReport was established in 2011 and currently employs six people.