Invest NI Assists New Printing Business Target Exports
16 January, 2014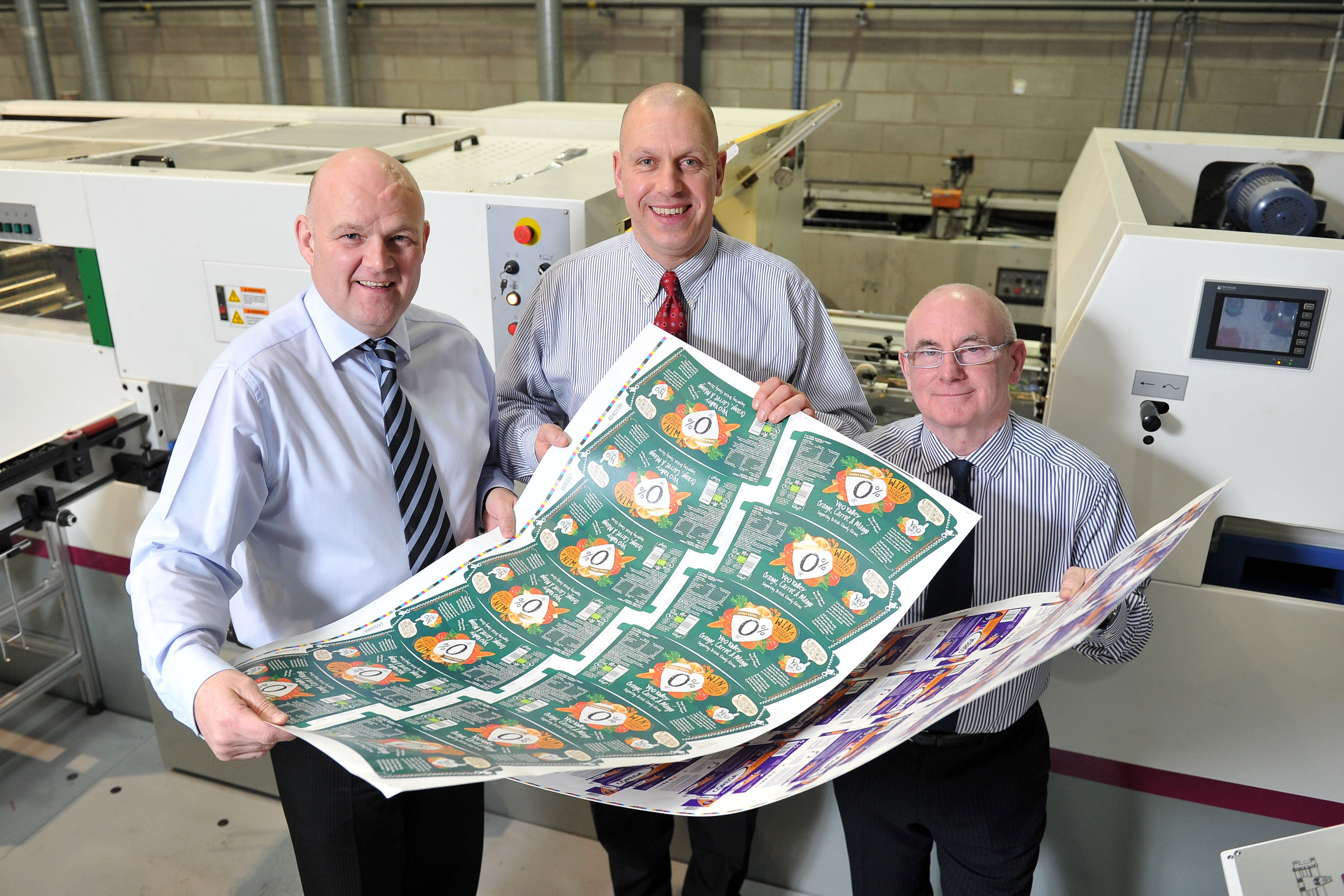 Belfast Foiling Company (BFC) has been established in Newtownabbey in a £341,000 investment, assisted by Invest Northern Ireland, to provide specialist services particularly to services in the Republic of Ireland.
The company provides hot foil blocking and die-cutting to packaging manufacturers in Northern Ireland and plans to provide six new jobs over the next three years as it grows business in target markets such as the Republic of Ireland.
During a visit to the company's premises in Mallusk John Hood, Invest NI Director of Food and Tourism said: "Our assistance is helping the company to launch competitive services for the packaging and commercial printing sectors which previously had to be sourced from suppliers in Great Britain.
"The availability of such services in Northern Ireland should enhance the competitiveness of packaging and specialist printers here. In addition the company plans to market these specialist services outside Northern Ireland."
Mr Alex Crossan, outlining the company's strategy, said: "The new business is the outcome of our experience in the industry and discussions with other local packaging and commercial printing companies which indicated a significant market opportunity for the services we are now developing.
"Our business approach enables us to maintain a tight grip on costs and thereby to offer existing and potential customers highly competitive and quick response services based on our longstanding expertise and knowledge.
"Our investment includes the acquisition of the latest foil block foiling machine that gives us the technical capability to offer clients a comprehensive range of foils and finishes required by the packaging sector.
"Our aim will be to market the specialist services in the Republic and Britain.
"Invest NI's assistance and encouragement has been immensely important in the establishment and marketing of the business."