Invest NI Supports Expansion of Payescape in Ballymoney
03 December, 2014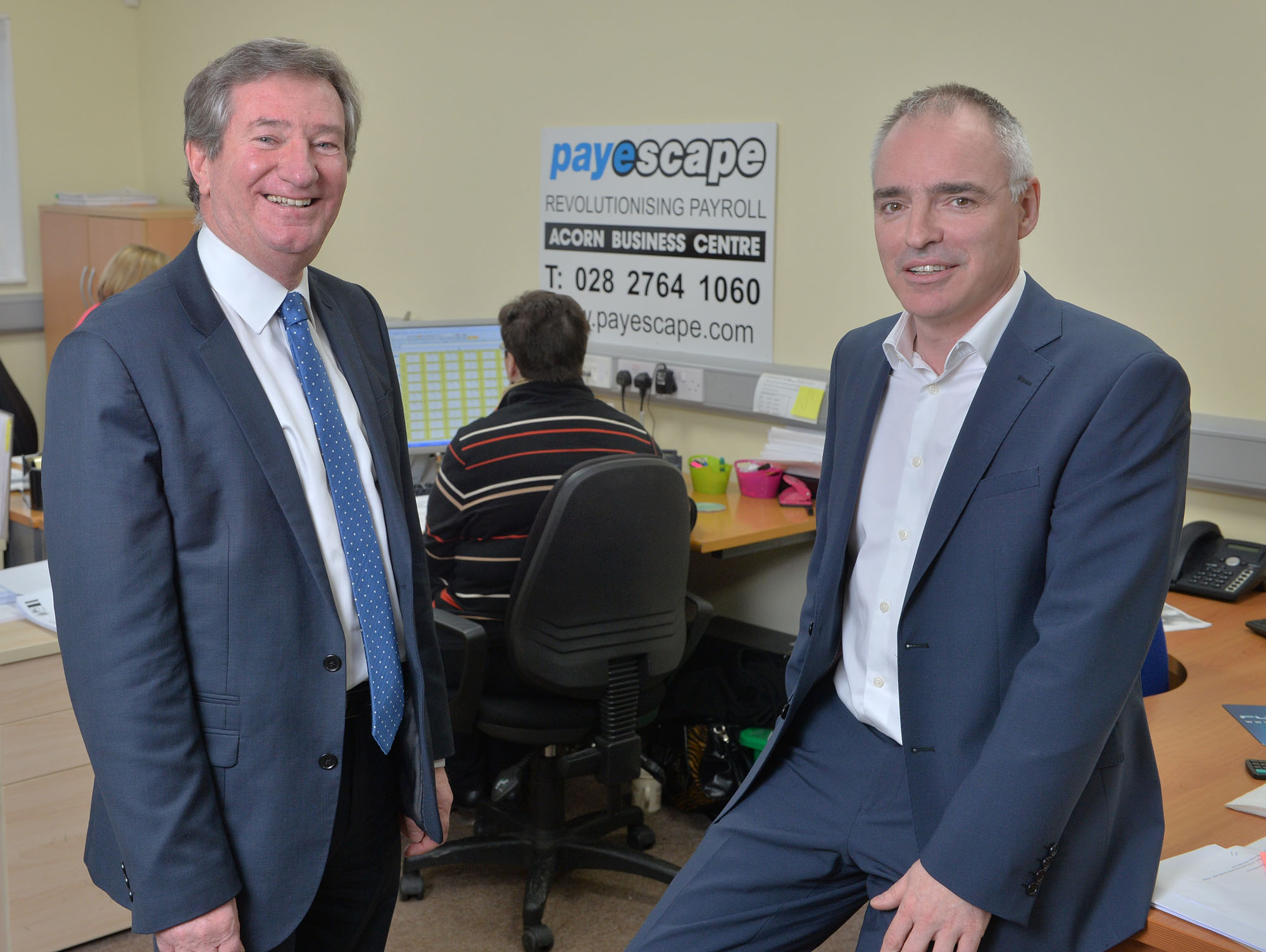 Payescape Ltd in Ballymoney is creating seven new jobs following investment by a US entrepreneur and support from Invest Northern Ireland.
The business, set up in 2006 by John Borland, provides online outsourced payroll services to small and medium sized enterprises. It currently employs six.
The expansion comes following investment by entrepreneur Steve Sarowitz, founder of Paylocity, a successful US payroll company. Building on Payescape's existing client bank, Mr Sarowitz plans to replicate the success of Paylocity by improving Payescape's technology and adding a sales and marketing team.
Invest Northern Ireland has offered £63,000 of support for the jobs.
Bill Montgomery, Invest NI's Director of International Investment, said: "This project will create seven new jobs with an average salary of £24,000. There is also significant potential to grow the business further over the next five years.
"The market for outsourced payroll services is growing as a result of the increasing complexity of processing payroll in the UK. Payescape offers SMEs a fully managed, cost-effective service that eases the task of payroll processing and reporting. Under the direction of Steve Sarowitz the business is well positioned to take advantage of growing market opportunities."
Payescape Ltd's new service will target SMEs offering a comprehensive data repository and corresponding reporting capabilities, as well as sophisticated employee self-service modules.
Managing Director, John Borland, said: "Steve Sarowitz is a successful global entrepreneur who has extensive knowledge of the international payroll service market. This investment is a game changer for the business and we are excited about the potential for Payescape Ltd in the UK market.
"The new staff will enable us to undertake an aggressive sales and marketing campaign which we anticipate will drive a significant increase in turnover over the next few years."