Marketstall Invests £1.5m with Invest Northern Ireland Support
13 October, 2014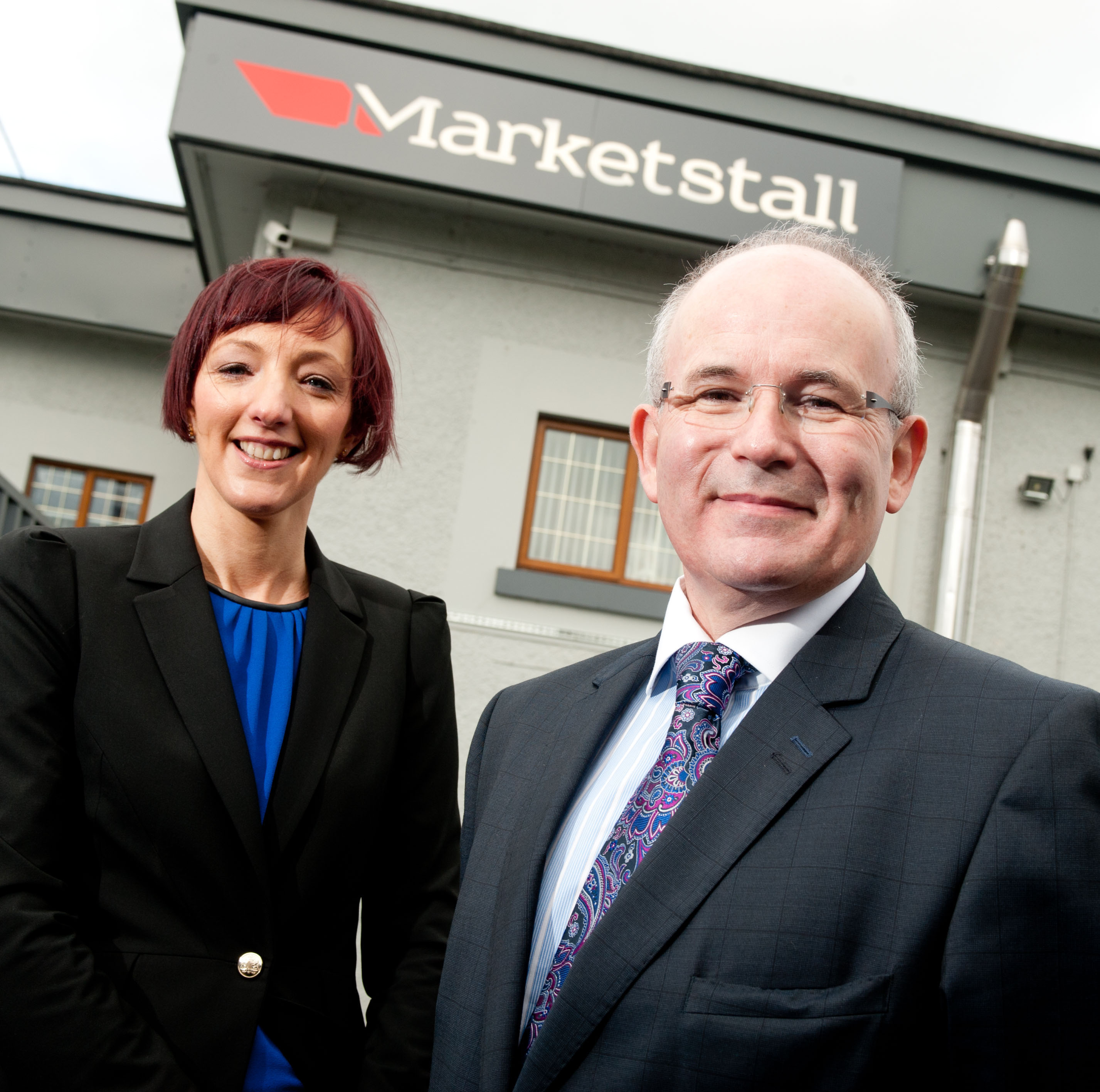 Marketstall Services and Software Solutions in Templepatrick has been assisted by Invest Northern Ireland to invest £1.5 million and to create six new high quality jobs in developing innovative software for international markets.
The company has received support worth £320,000 from Invest NI, including R&D funding, part funded by the European Regional Development Fund, for the EDGEPoS branded software for convenience retailing. All six new posts are now in place, bringing employment at Marketstall to 35.
Moira Loughran, Invest NI's Eastern Regional Manager, welcoming the company's success, said: "Marketstall is an excellent example of the holistic support provided by Invest NI to encourage and assist this ambitious company to develop business outside Northern Ireland.
"The company has identified opportunities overseas for expertise and knowledge in retailing technology that it has developed working with independent retailers and convenience stores in petrol forecourts in Northern Ireland and the Republic of Ireland over many years.
"The Invest NI team has worked closely with Marketstall's management to shape a support package in line with the company's business plan. This has enabled Marketstall to harness its expertise and experience to design innovative software, to explore opportunities abroad, especially in Australia, and also to design and implement a much stronger and contemporary corporate identity to facilitate its growth in international and domestic markets," she added.
Andrew Logan, Marketstall Managing Director, said: "We are building business abroad because our strong market position here means there's insufficient scope in Northern Ireland for the scale of growth we want to achieve.
"We looked at export markets such as Australia and the US with similar convenience retailing systems to Northern Ireland to see how our technology would fit. This market research led to a decision that we should create new software that could be localised to specific markets, the first being Australia.
"Invest NI responded very positively and quickly with a package enabling us to recruit additional software engineers to develop the new technology and localise it for the specific requirements of the Australian retail sector. We've also been assisted by the Design Development Programme to create a much sharper corporate identity, website and publicity materials to support our export drive.
"Our focus on Australia has also led to a decision to set up an office in Melbourne that's staffed by local people. We recently secured our first business in the area. This gives us a strong platform for further growth there and encouraged to explore opportunities in other markets such as the US."
Invest NI's R&D support is being used by the Marketstall product development team to bring to the market a new software solution which will cater for target export markets including Australia, where the company recently secured contracts to supply the new technology to over 40 convenience stores in the Melbourne and Queensland areas. In addition, Marketstall has recently been appointed an official vendor by BP, in Australia, for its independent dealer estate.