Moira-based Designer Beaufort Interiors Seeking New Export Business
22 April, 2015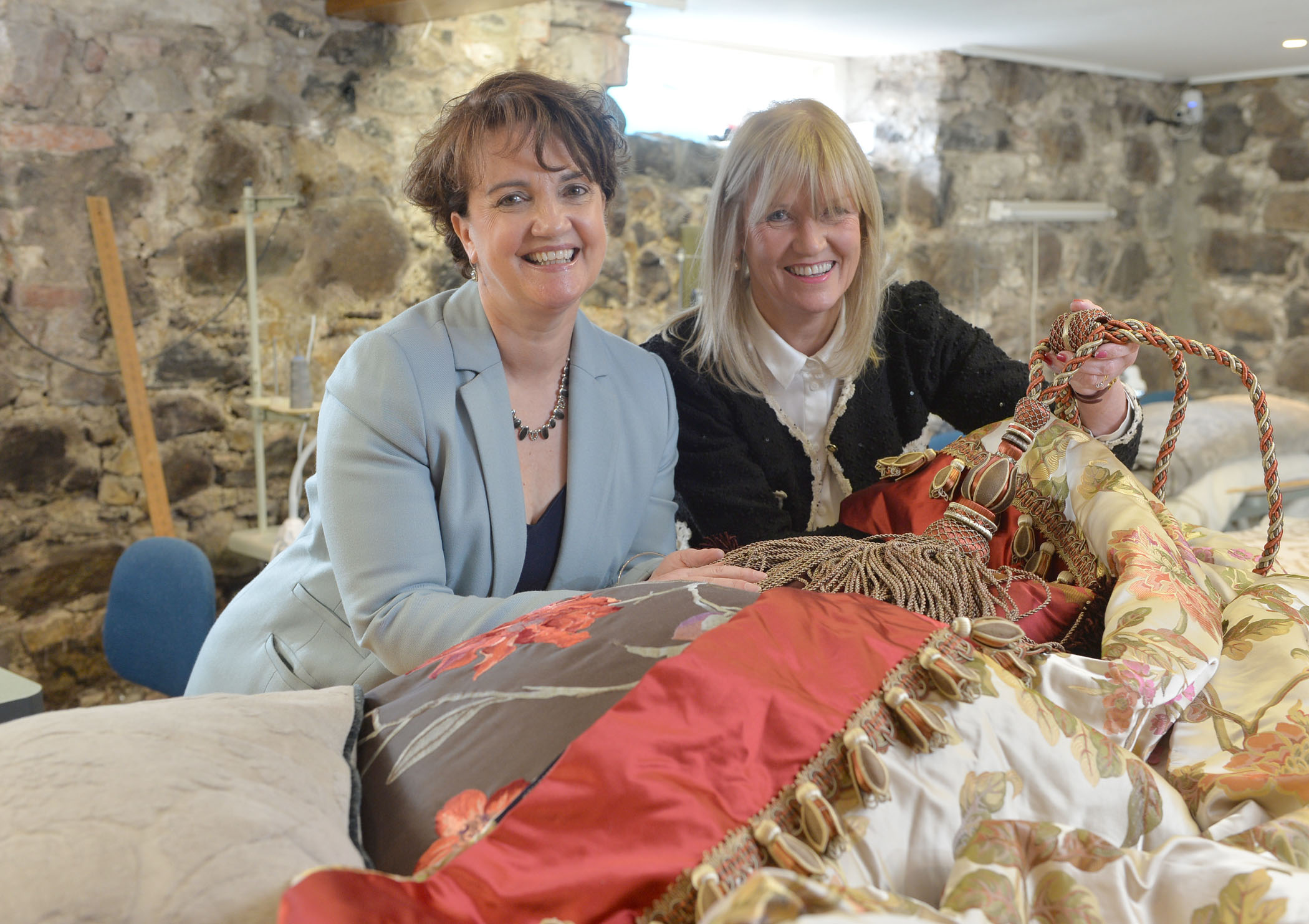 Moira-based family business Beaufort Interiors is targeting new markets and recruiting two additional staff as part of efforts to increase sales of its bespoke curtains in Great Britain and Europe. Invest Northern Ireland has offered Beaufort Interiors £47,670 towards its export marketing strategy which includes recruiting a new Sales and Marketing Manager and a new Designer.
Ruth Wilson, founder of Beaufort Interiors, said: "We see a significant opportunity to gain new customers interested in bespoke and luxurious furnishings, particularly in London and South East England where luxury apartments and hotels are under construction. With Invest NI's assistance we plan to invest in marketing of our bespoke range of luxury curtains and develop an e-commerce site to boost our international sales.
"Exhibiting at London and European trade shows and enhancing our management team will help us to gain a foothold in this niche market and boost the visibility of our offering among London design houses."
Beaufort Interiors offers a design service for private and commercial clients and also has a range of luxury and bespoke furnishing products, including curtains, blinds, headboards, sofas, cushions and re-upholstery, which are skilfully made in its Moira Showroom.
Beaufort will attend trade shows in London, Milan and Paris, including Decorex International in London, Milan Furniture Fair, Maison & Objet in Paris, Hotel & Sleep Event, London, Improve your Home Show, Dublin and the Birmingham Furniture Fair.
Grainne McVeigh, Invest NI's Director of Consumer Products added: "This strategic investment by Beaufort demonstrates a strong entrepreneurial spirit, a commitment to grow local manufacturing and an ambition to maximise business opportunities outside Northern Ireland.
"Ruth and Trevor Wilson have worked closely with us over many years and benefited from our advice on areas including marketing, e-commerce and HR when making key decisions around their business' growth. Invest NI's support towards this project will help Beaufort invest in the London market, grow its management team and develop an online strategy."
Beaufort Interiors has previously focused its efforts on private residential furnishings and the commercial furnishings sector, generating considerable interest from luxury hotels, palaces in Saudi Arabia and international cruise ships. In 2013/14, Ruth Wilson won several local awards including Ulster Tatler Designer of the Year and Women in Business Exporter of the Year.