NI-CO Reappointments
13 December, 2016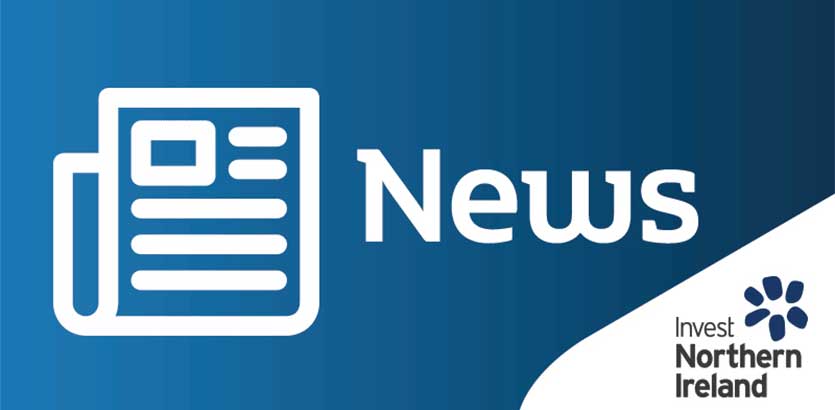 Invest Northern Ireland today announces the reappointments of Mr. Chris Conway (Chairman), Ms. Sheila McClelland, Mr. Ciaran Rogan and Mr. Stephen White to the Board of NI-CO.
The Board members have been reappointed for a three year term with effect from 01 October 2016. The Chairperson will receive £4,668 per annum and each Member £1,870 per annum.
NI-CO is a company established under Northern Ireland company law and limited by shares which are held by Invest NI, which is the sole owner. NI-CO's role is to undertake the coordinated and systematic marketing and delivery on a world-wide basis of services, skills and expertise, particularly where these are derived from or connected with the activities of government departments and other public bodies or organisations in Northern Ireland.
The NI-CO Board comprises of a Chairperson, Mr. Chris Conway, and six members.
The reappointments have been made within the spirit of the Office of the Commissioner for Public Appointments for Northern Ireland Code of Practice. All appointments and reappointments are made on merit and political activity plays no part in the selection process. However, The Commissioner for Public appointments requires the political activity of appointees to be published. None of the reappointees have carried out any political activity in the last five years.
---
Current Members
Mr Sean Holland, Deputy Secretary, DHSSPSNI.
Dr Colin Sullivan, Director, Strategic Policy & Reform, DoF.
Mrs Mary Madden, Deputy Director, Personnel and Office Services, DoJ
---
Reappointees
Mr. Chris Conway CDir (Chairman)
Chris is the Group Chief Executive of the Northern Ireland Transport Holding Company and its operating subsidiaries (Translink). He has extensive international business experience with Tata Steel Europe where he worked as Managing Director Tata Steel Distribution Ireland and previously as Vice President Operations for Nortel Networks in Europe.
During his career with Nortel Networks Chris worked in International Marketing, Customer Service, Supply Chain and Manufacturing. He also worked on market development projects in China and Brazil.
Chris graduated from the University of Ulster with a BSc in Engineering and also has an MBA from the University of Ulster. He is a Chartered Company Director and a Fellow of the Institute of Directors.
Chris is a member of the Board of Trustees of Young Enterprise NI. He has also recently become a member of CBI Northern Ireland Council and Business in the Community Advisory Board.
Ms. Sheila McClelland
Sheila is currently Chairperson of the Consumer Council for NI (commencing 01 April 2015) (remunerations £22,650 per annum) and is acting in an interim position on a part-time basis as Director of Corporate Services in CCEA (Council for the Curriculum, Examinations and Assessment).
Previously, she was Chief Executive of Carrickfergus Borough Council until the reform of local government and the amalgamation of the council area into Mid & East Antrim District Council on 01 April 2015.
She also has a non-executive position in the Community Relations Council (no remuneration, expenses only) and is on the NI Committee of the Heritage Lottery Fund.
Mr. Ciaran Rogan
Ciaran is currently Head of Strategic Marketing and Communications at Queen's University Belfast. Prior to this, he held senior marketing and commercial roles with Translink, Fane Valley Co-op, CPC Foods Ireland Ltd and Masstock. He was previously a Board Member and Chairman of Visit Belfast for over ten years, overseeing the significant growth of the city as a visitor destination. He does not hold any public appointments.
Ciaran will bring a great deal of business experience, with specific emphasis on marketing, communication and customer satisfaction. He has had close engagement with Government and the media at all levels.
Mr. Stephen White
Stephen is a self-employed security sector consultant; formerly employed as a Head of Mission (Iraq) by the EU and, before that, a senior police officer (Assistant Chief Constable in RUC and PSNI). He holds a number of positions in various local and international bodies including: Trustee of the RUC George Cross Foundation (no remuneration, expenses only); Vice President of the Soufan Group; Member of the Council of Experts of the International Network to Promote the Rule of Law; and, Senior Research Fellow of the Global Centre for Cooperative Security.