Northern Ireland Aerospace Capability Brochure Launched at Paris Air Show
15 June, 2015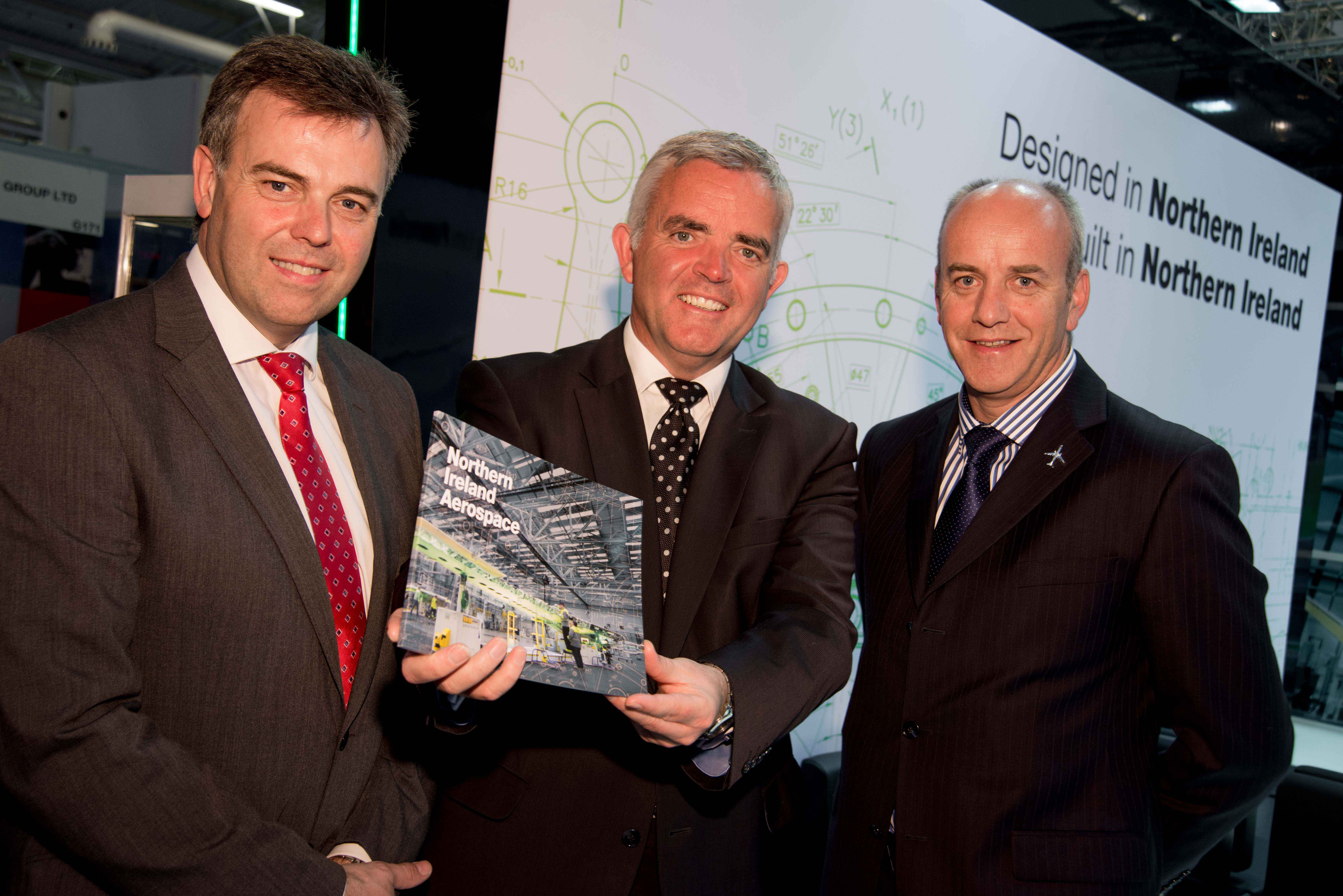 Enterprise, Trade and Investment Minister Jonathan Bell has officially launched the Northern Ireland Aerospace Capability Brochure at the 2015 Paris Air Show.
The brochure is designed to showcase the expertise of local companies, a number of which will be among the 2,200 exhibitors at Paris Air Show from 15-21 June.
Jonathan Bell said: "Northern Ireland is a global leader in aerospace technology with every major commercial aircraft programme depending on structures, components and expert services from our local supply base.
"We have a strong aerospace cluster involving over 60 companies and Invest Northern Ireland has been working closely with this supply base to enhance its competitiveness and support its continued growth.
"The development of this brochure is an important outworking of the NI Aerospace Partnering for Growth Strategy, where local companies committed to doubling the size of the aerospace sector to £2billion sales annually and increasing employment from 8,000 to 12,000 over the next 10 years.
"Paris Air Show provides a valuable platform for this cluster of companies to present their skills, products and services to an international audience and further build on their successes."
The seven local companies exhibiting on the Northern Ireland stand are Moyola Precision Engineering, Magherafelt; J W Kane Precision Engineering, Portadown; Bombardier Aerospace, Belfast; Technical Metals Group, Newtownards; Maydown Precision Engineering, Londonderry; Vulcanium Metals, Newtownards and European Space Propulsion, Belfast.
Leslie Orr, Manager of ADS NI, said: "Northern Ireland industry and government have a joint strategy to double the size of the Aerospace sector to £2billion per year. This brochure illustrates the great strength, depth and capabilities of our aerospace companies."
Northern Ireland expertise is being displayed on several other stands including, Magellan Aerospace Greyabbey; RLC Group, Crumlin; Thales Air Defence, Belfast; European Space Propulsion, Belfast and B/E Aerospace, Kilkeel.