Northern Ireland Companies Cook Up a Storm in Major Food Awards
12 November, 2015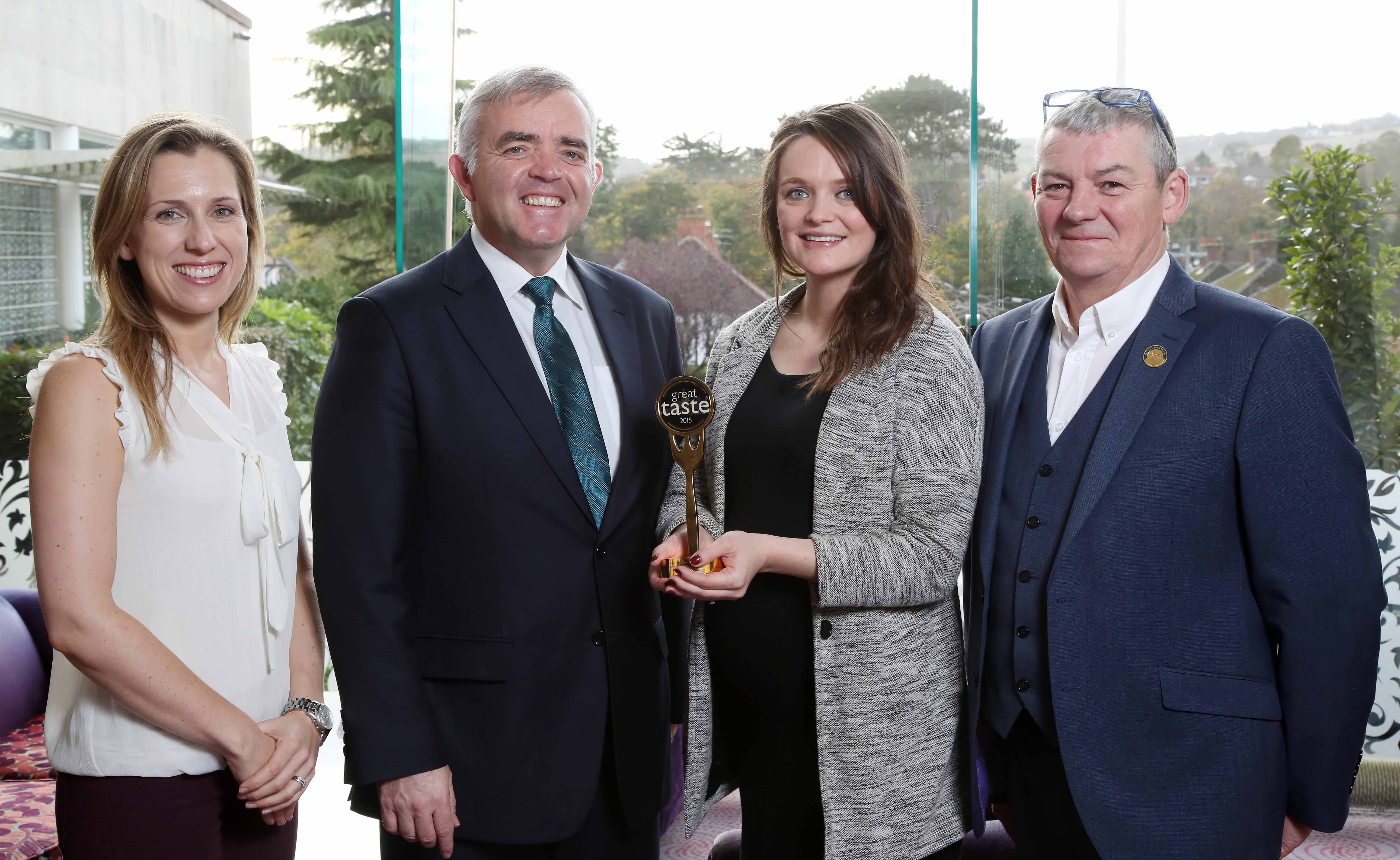 Enterprise Trade & Investment Minister, Jonathan Bell has congratulated Northern Ireland's Food & Drink Industry on yet another highly successful year.
In this year's Great Taste Awards, 69 companies were awarded 191 gold stars. In the Irish Quality Food Awards, 13 products from Northern Ireland companies gained category awards; 16 were highly commended and six were commended and in the recent Blas Na hÉireann, Irish Food Awards, Northern Ireland companies won a total of 45 awards.
Speaking at an event organised by Invest Northern Ireland to celebrate the achievements of the award winning companies the Minister said: "It is only fitting that we celebrate the outstanding achievements of local companies in this year's UK Great Taste Awards, the Irish Quality Food Awards and the Blas na hÉireann Awards.
"Northern Ireland's food & drink industry is going from strength to strength and this is evidenced here, at this event, by another string of food awards which showcase the pure, natural quality of our food and drink.
"This event, hosted by Invest Northern Ireland, gives companies the opportunity to showcase their winning produce to leading retailers and speciality buyers from Great Britain, Republic of Ireland and Northern Ireland. It's an important factor in the drive to assist our food and drink companies to grow sales outside Northern Ireland and the fact that so many buyers are here is recognition of the scale and quality of our food and drink.
"I would like to offer special congratulations to Baronscourt Estate of Newtownstewart who won the 2015 'Golden Fork for Northern Ireland' award for its Wild Sika Venison French Rack. This is a tremendous endorsement of their work to ensure only the most highly selected quality meat.
"In addition, we have some of the best food and the best restaurants in the world with two of our restaurants recently receiving Michelin stars and just last weekend the exciting announcement that the Boat House in Bangor was number 50 in this year's list of the Sunday Times Top 100 restaurants. The industry exports £1.3billion of products around the world and the 2016 Year of Food & Drink will enable us to continue to raise our profile nationally and to promote food tourism here on the international stage."